Can animals own copyrights – and does a monkey that snaps a photo have a right to that image?
That's what People for the Ethical Treatment of Animals argued on behalf of a macaque that was part of photographer David Slater's project with a monkey tribe in Indonesia. PETA has finally given up on the lawsuit after two years in court, settling on the condition that Slater donate 25 percent of future revenue from the images to organizations that protect the macaques and their habitat, NPR reported.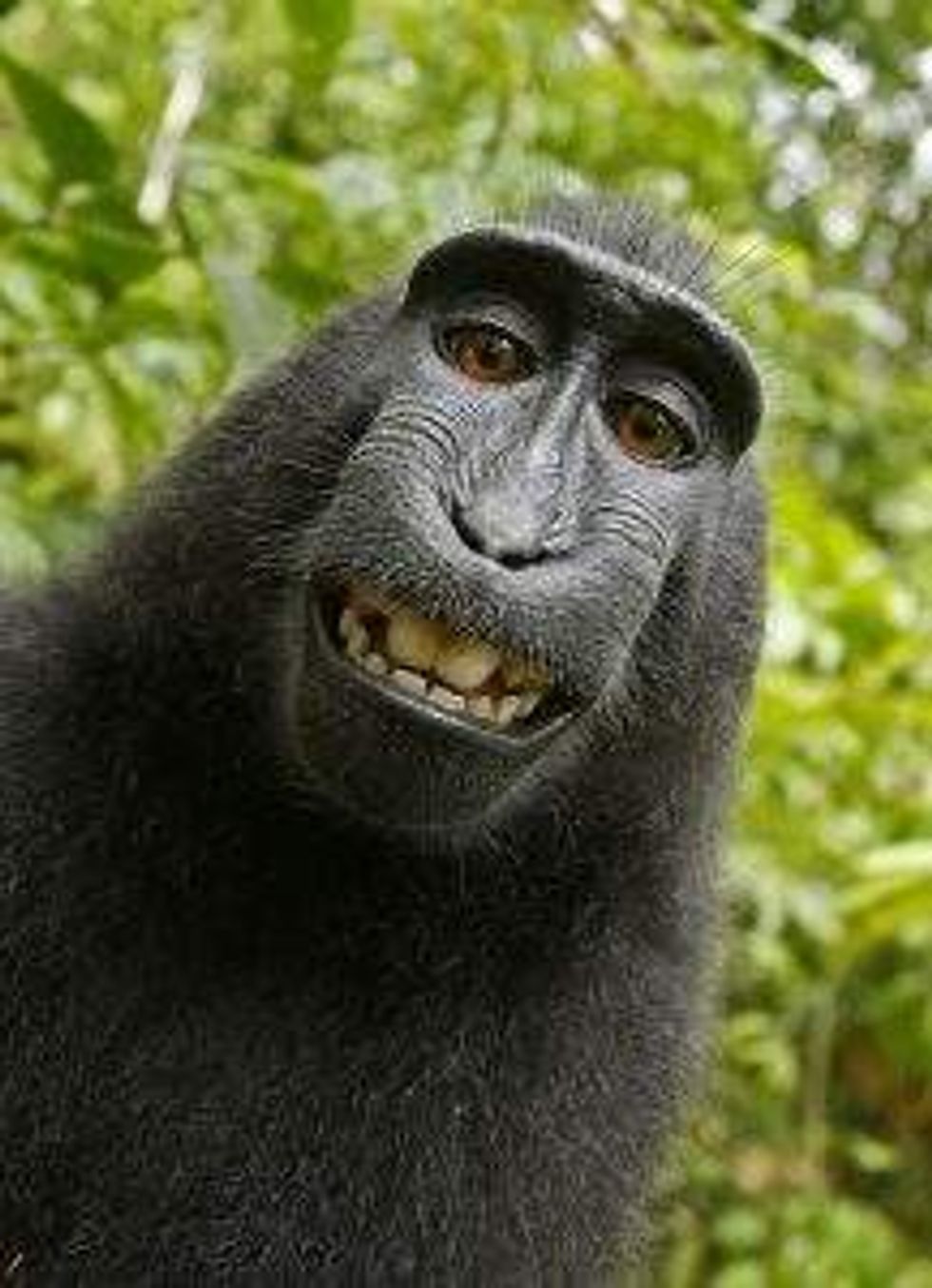 Wikimedia Commons
Keith Malinak shared the story as part of the day's headlines on Wednesday's "The Morning Blaze with Doc Thompson."
"When PETA's not happy, you of course end up in court," Keith summed up the case.
The "monkey selfie" case wasn't just a humorous headline. If PETA had won the case, the group's lawsuit against the online publishing platform that Slater used to share the photo could have threatened social media, personal blogs and any other platform that lets you publish your own content.
Slater worked with the macaque monkeys for a month to get photos, setting up the camera and teaching the monkeys to come close and press the button, he told TheBlaze in July. PETA didn't even represent the correct monkey in the case, the photographer said. The advocacy group was suing on behalf of Naruto, a male monkey, but according to Slater, a female macaque named Ella is the monkey in the famous selfie.
To see more from Doc, visit his channel on TheBlaze and listen live to "The Morning Blaze with Doc Thompson" weekdays 6–9am ET, only on TheBlaze Radio Network.