The Trump bathing suit by online retailer Beloved Shirts is unflattering and hideous, which might be the one thing Republicans and Democrats can agree upon. Called the "Shocked" one-piece, it features a full face photo of President Donald Trump looking surprised.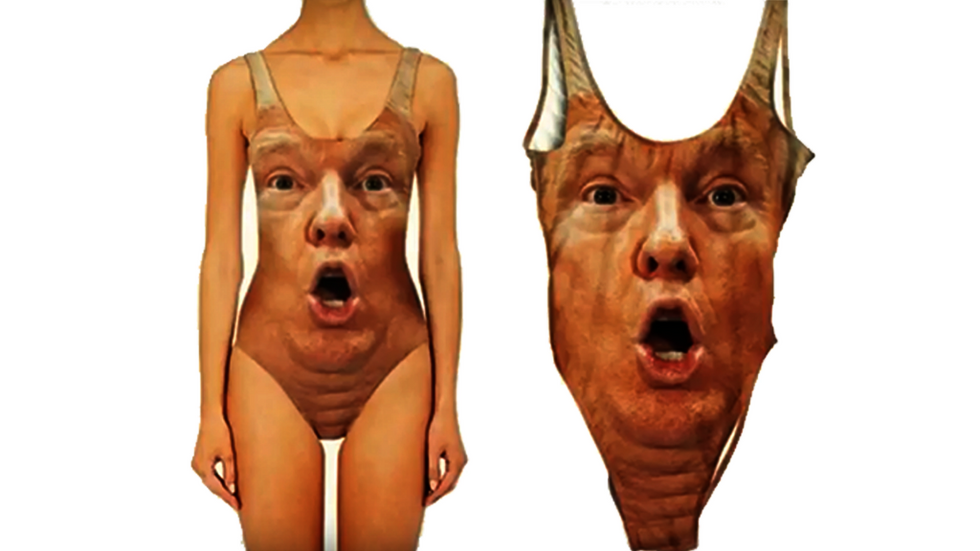 YouTube/ NEWS HITZ 10TM
Mike Opelka commented upon the unfortunate placement of the president's facial features upon the female body on today's "Pure Opelka." Although a five star review by one satisfied customer is titled "MAKES MY BODY GREAT AGAIN!" Mike could not "even."
"There's no way in h*ll that this can be considered flattering," he said. Trump's expression gives him a multiple chin effect, which lands on the lower abdomen of the  bathing suit in a way that does not convey fitness or youth.
To see more from Mike, visit his channel on TheBlaze and listen live to "Pure Opelka" weekdays 12-3 p.m. ET, "Pure Opelka Replay" weekdays 10-1 a.m. ET & "Pure Opelka" Saturdays 6–9 a.m. ET, only on TheBlaze Radio Network.