BlazeTV host Steve Deace brought the heat on Monday when he blasted the media over coronavirus lies. Deace broke down the truth vs. the scam of all things COVID.
Scam List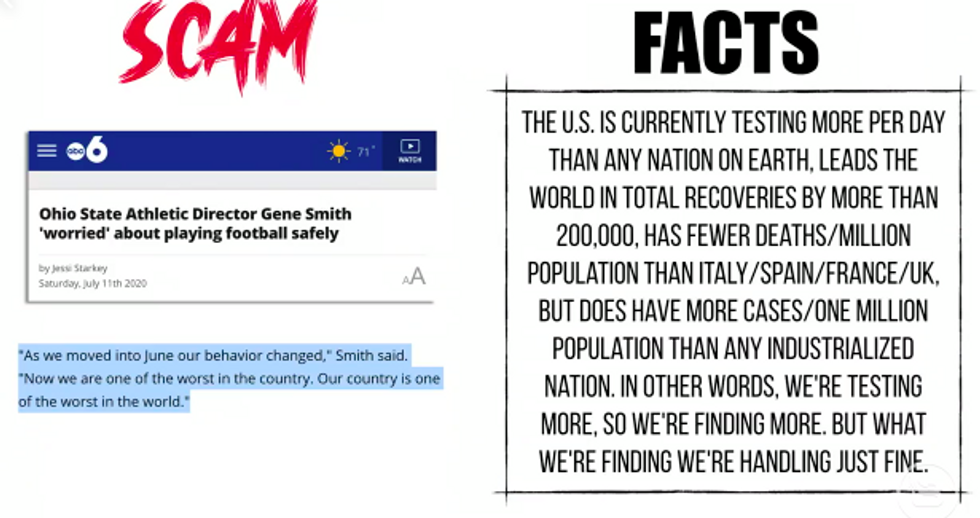 First on the list, a statement made by Ohio State Athletic Director Gene Smith, who said America was handling coronavirus the "worst in the world."Deace explained that America sees more cases due to a higher volume of testing.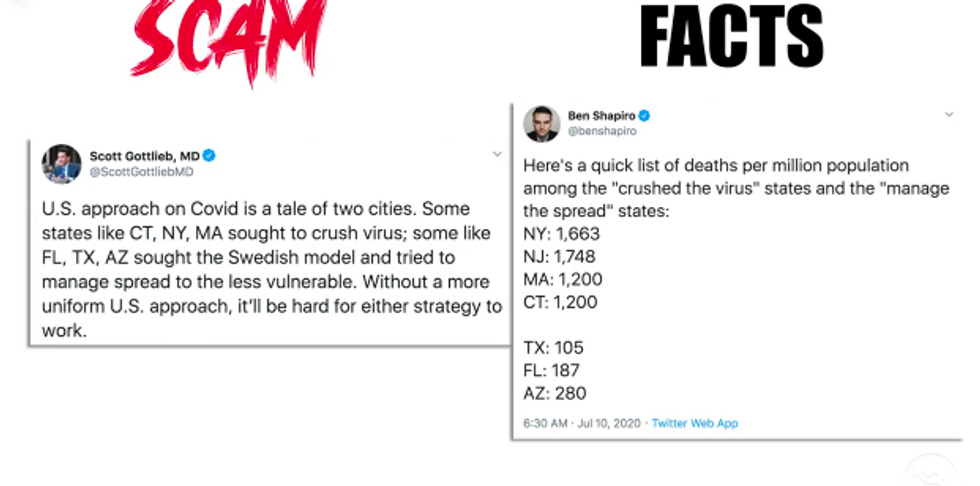 Scam two, Former FDA big wig Scott Gottlieb paddled panic porn about which states successfully controlled the spread of the virus and which states floundered. The fraud of Scott's opinion became evident when he praised New York for "crushing the virus."
Deace gave the analogy of a life toe to Scott's grossly misleading account of New York's COVID response."Saying New York crushed coronavirus is like praising your teenage son for keeping his abstinence by.cutting his penis off," Deace said. He added that one out of every four coronavirus deaths is from NY.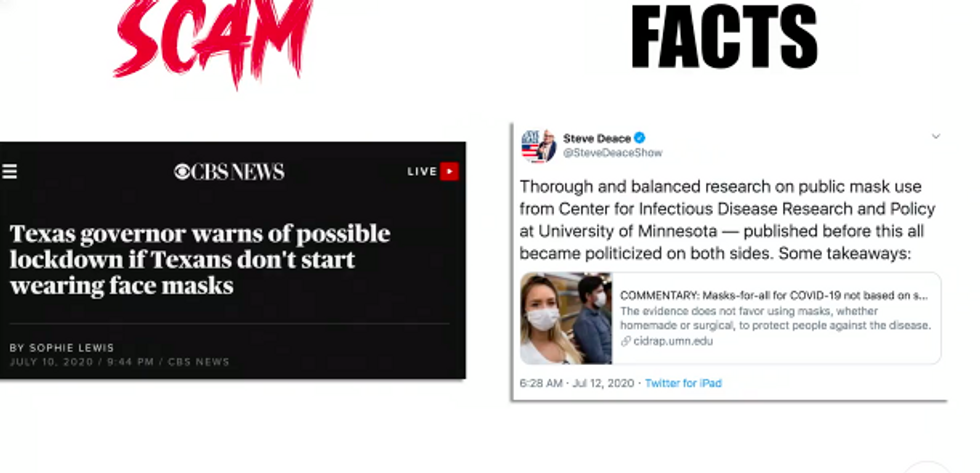 Scam three, Texas Gov. Greg Abbott mandated that all Texans must mask-up when leaving their home. Never mind the study out of the University of Minnesota that found zero proof any face-covering other than an N-95 mask fitted tightly on the face will prevent the spread of coronavirus.
Deace debunked lie after lie. And in pure Deace form, presented his scam list with a sense of humor.
"I can do this all day," Deace said with a smirk.
Use promo code Deace to save $10 on one year of BlazeTV.
Want more from Steve Deace?
To enjoy more of Steve's take on national politics, Christian worldview and principled conservatism with a snarky twist, subscribe to BlazeTV — the largest multi-platform network of voices who love America, defend the Constitution and live the American dream.