Monday, on "Pat Gray Unleashed," hosts Pat Gray and Keith Malinak discussed an Instagram post recently deleted by Compton rapper, Dr. Dre.— whose real name is Andre Romelle Young — in which he bragged that his daughter was accepted to the University of Southern California on "her own" and without "jail time."
Dr. Dre's comments came after the recent college admissions scandal rocked the nation that involved former "Full House" actress Lori Loughlin as well as other stars caught by the FBI and arrested for having paid USC large sums of money so their children would be accepted.
Click here to watch the full episode.
The post was deleted, however, after information surfaced about Dr. Dre's own $70 million donation to USC and other donations he had made to his daughter's schools in the past.
Pat noted sarcastically that Young's donation to the university "surely had nothing to do with his daughter's admission."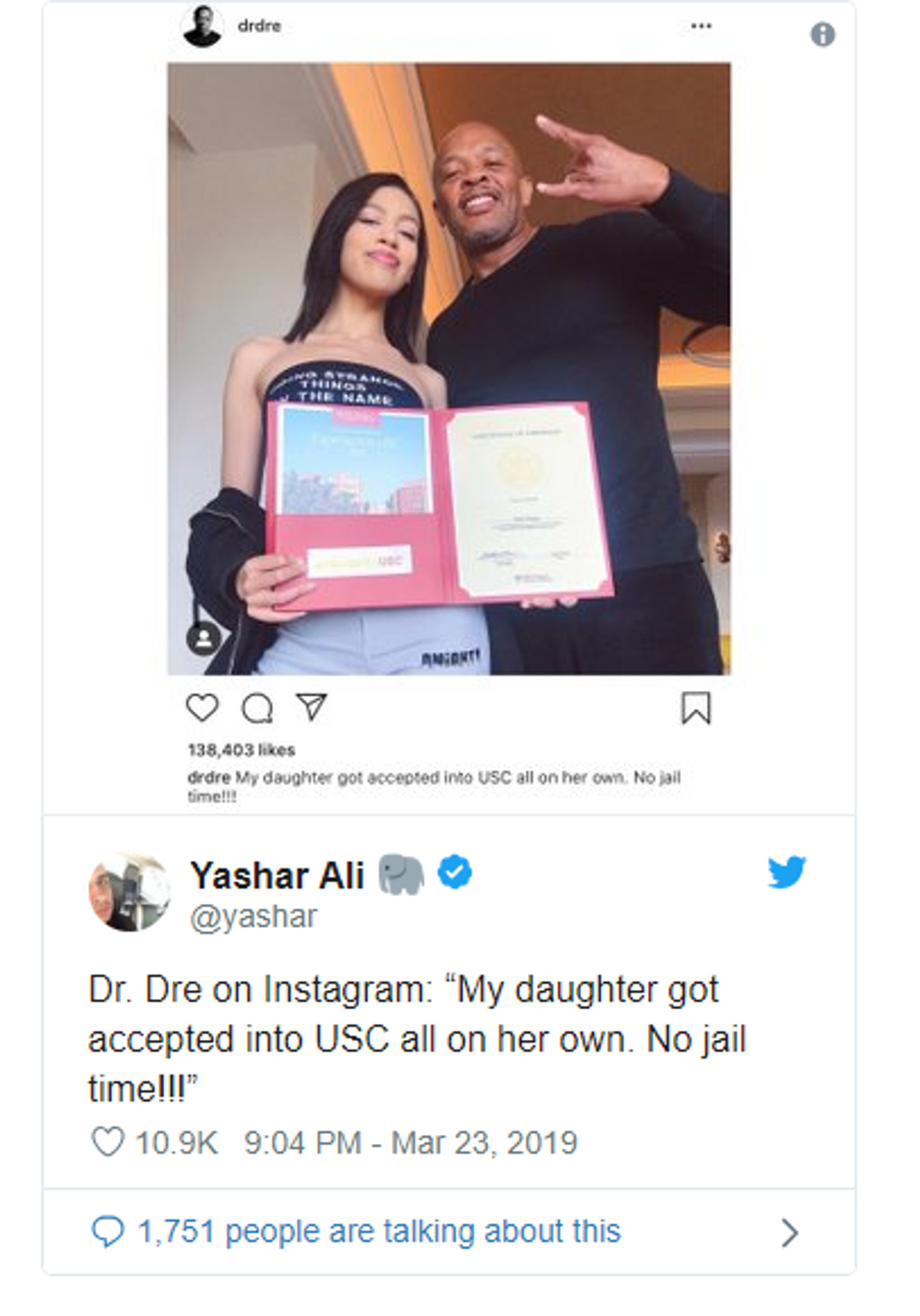 Image source: Twitter screenshot
Click here to watch the full episode.
Want more from Pat Gray?
To enjoy more of Pat's biting analysis and signature wit as he restores common sense to a senseless world, subscribe to BlazeTV — the largest multi-platform network of voices who love America, defend the Constitution and live the American dream.