The weight of guilt was too much for Glenn, so he decides to come clean and admit he's been secretly watching episodes of TV shows that he and Tania had agreed to watch together. His impatience got the better of him, and rather than waiting for Tania to be available he forged ahead on his own.
"I'm watching shows that she thinks that we're watching together, and I'm watching ahead," Glenn reveals. "And then I pretend that I haven't seen the episode that we're now watching together."
Streaming services like Netflix and Hulu have begun to dominate the television landscape, to the detriment of traditional cable and satellite networks. The following graph shows the decline in pay TV subscribers in the US, which has been accelerating since 2011: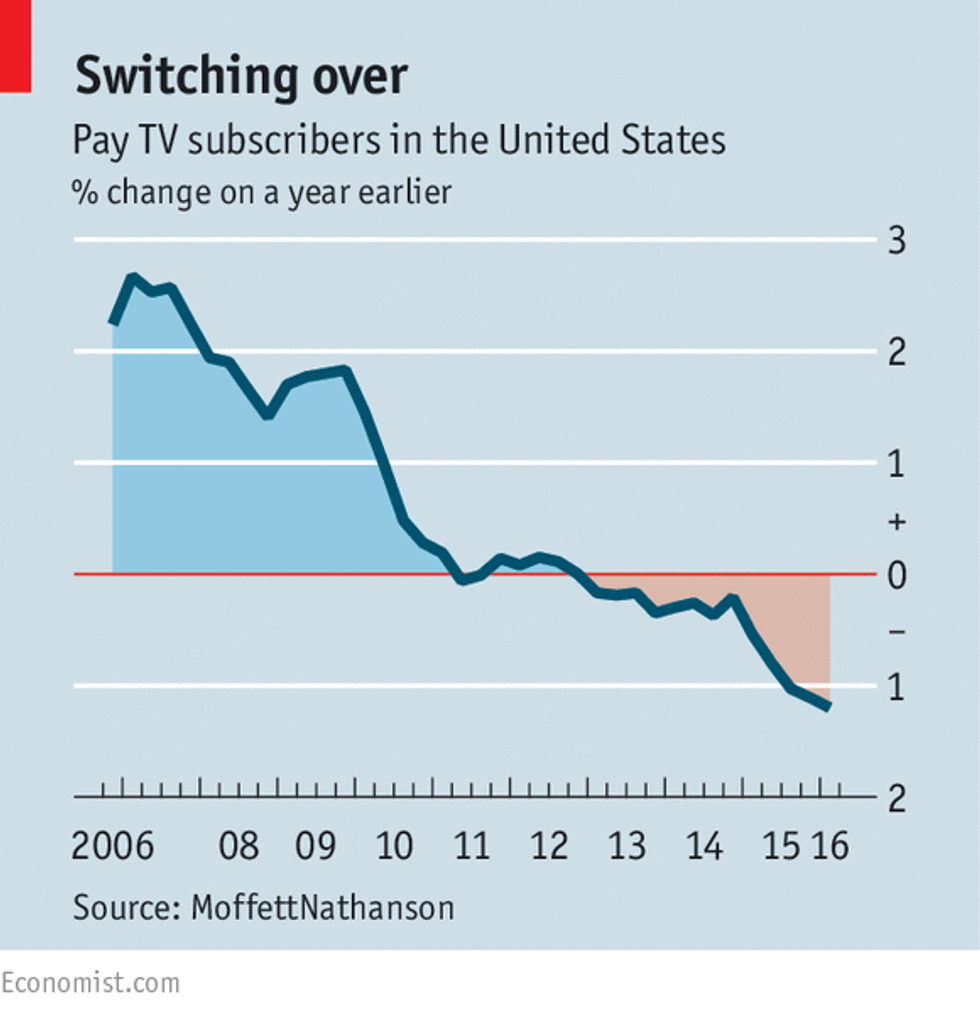 Meanwhile, Netflix, Amazon Prime and Hulu continue to gain market share, with Netflix nearly overtaking cable TV completely among 18-36 year olds: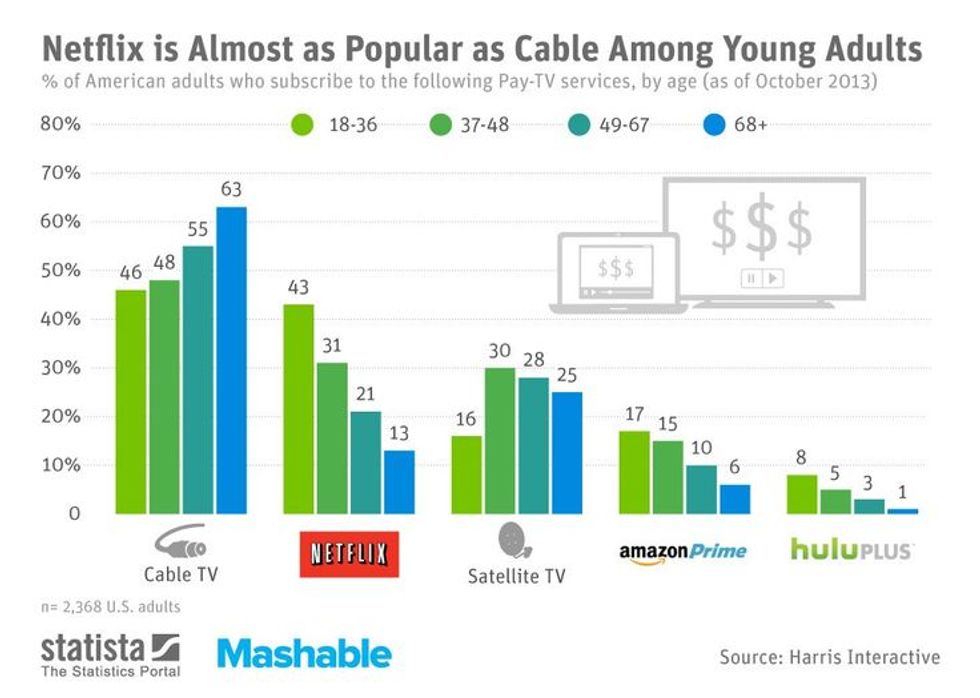 To see more from Glenn, visit his channel on TheBlaze and watch "The Glenn Beck Radio Program" live weekdays 9am–12pm ET or anytime on-demand at TheBlaze TV.