College kids are so worried about "offensive" Halloween costumes they've printed a chart to help guide the way. Forget them worrying about acquiring actual skills needed in the real world after they're done incubating in college. They'll just focus on their social justice causes and then gripe when they're rejected by the workforce and then call for socialism.
It's gotten so ridiculous that 1870 Magazine, a publication ran by students but not officially affiliated with Ohio State University, published a flowchart to help snowflakes pick a costume that isn't "racist" or "offensive" this Halloween (any ism you can think of). "Is your costume racist" was created by magazine staff and features an agonizing flowchart of questions regarding costumes in a pathetic attempt to steer away from offending people and perpetuating "white supremacy."
Questions include:
"Does it humanize inhumane people?"
"Does your costume include traditional headwear from other cultures?"
"Does it make fun of Donald Trump? (That's OK, of course)."
"Does it require blackface, milk, or a swastika?"
"Does it poke fun at a recent national or international tragedy?"
"Are you white?"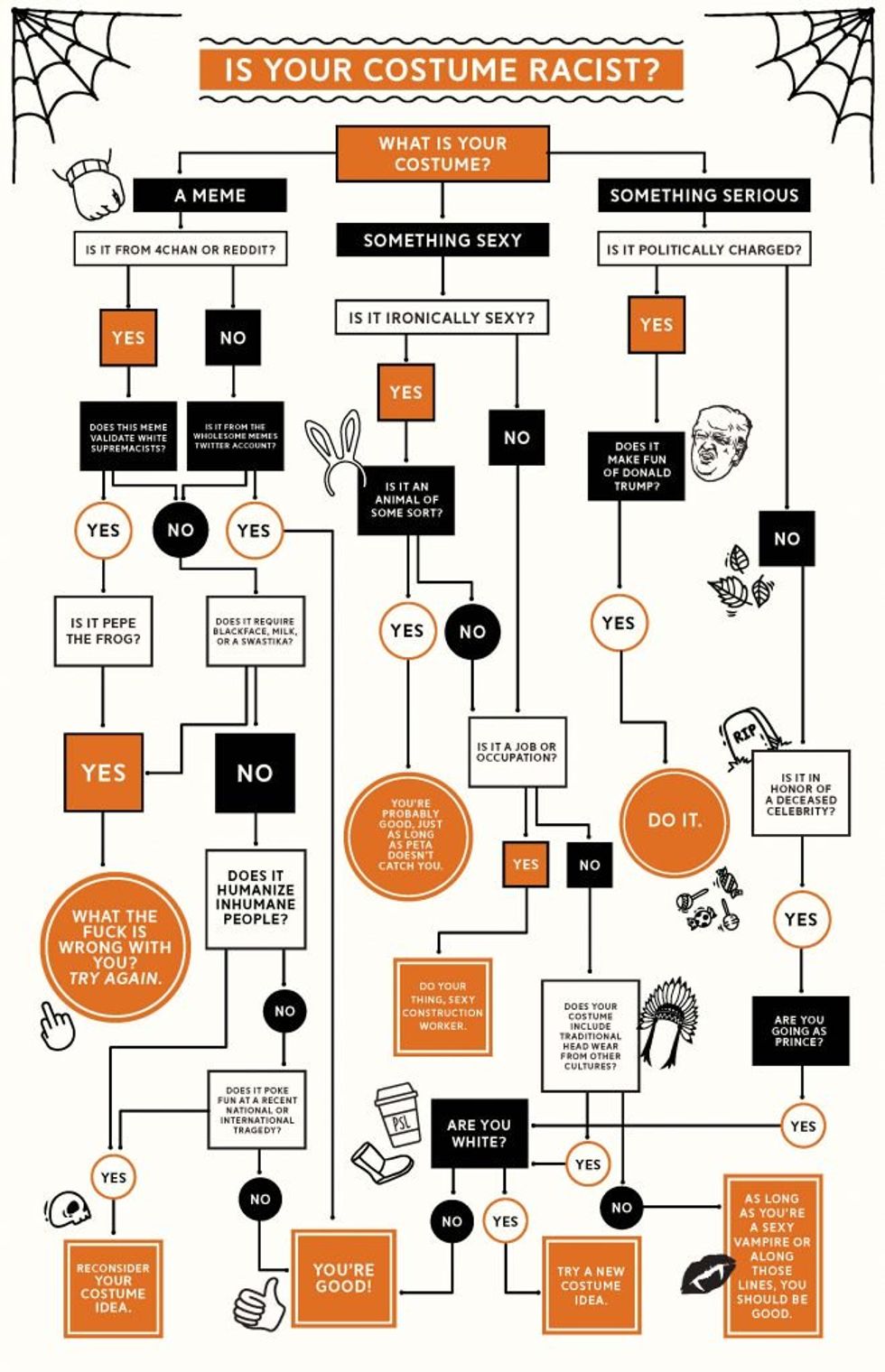 The Daily Wire
To see more from Pat, visit his channel on TheBlaze and listen live to "Pat Gray Unleashed" with Pat Gray weekdays 12 p.m. – 3 p.m. ET, only on TheBlaze Radio Network.