The dangerous drug crisis plaguing our country since 2014 has nothing to do with prescription drugs. Prescriptions of painkillers are dramatically curtailed, coinciding with the exact period of time the drug deaths soared. The source of almost all the drug deaths is the Mexican cartels, which have introduced a mix of the most lethal drugs laced with fentanyl, including opioids and non-opioids and even alcohol and sleeping pills. Nowhere is this more evident than in my home state of Maryland.
According to the CDC, in 2017, Maryland ranked seventh in the nation in drug overdose fatalities. Here are the overall deaths by year from a May 2019 report from the Maryland Department of Health: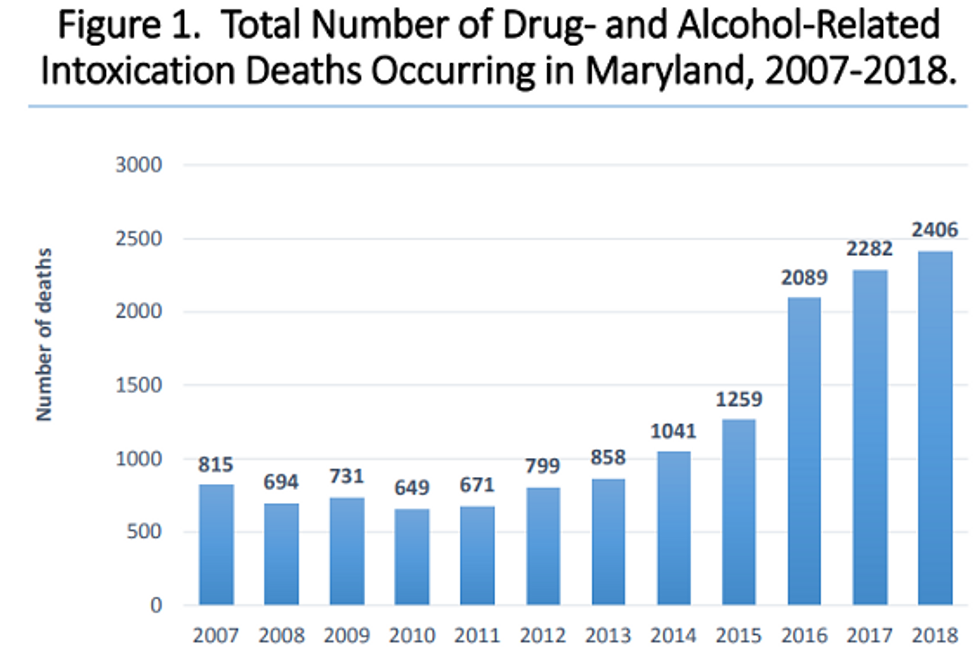 So, what's causing the deaths?
This chart from the Maryland Department of Health is worth 1,000 words.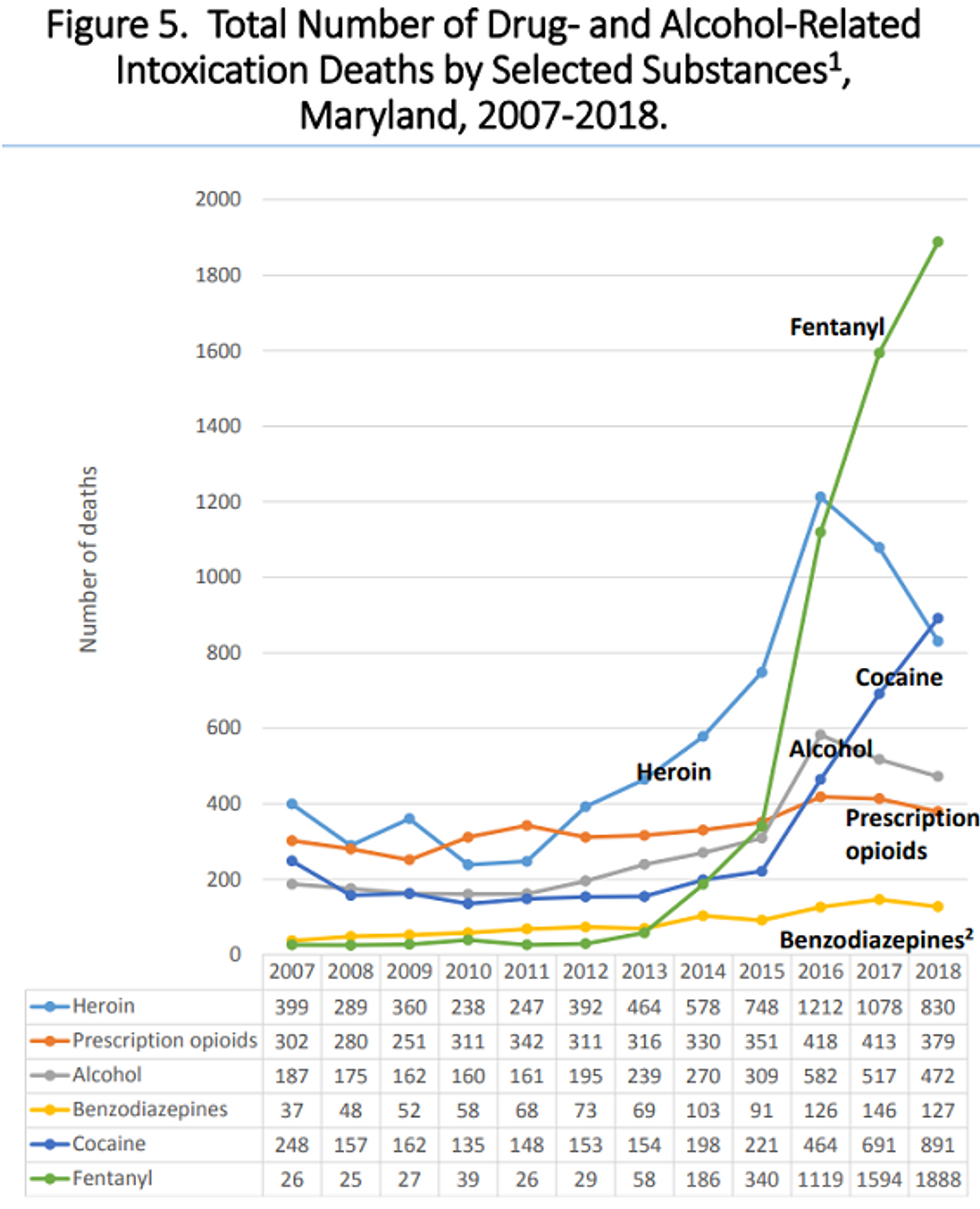 As you can see, the entire surge since 2014 was all driven by fentanyl and cocaine. It was also initially driven by heroin overdoses, but much of that was because the cartels began lacing the heroin with fentanyl, just as they are doing today with cocaine. Every DEA and CBP agent I've spoken to tells me those are the biggest problems, and they are all coming from the Mexican cartels. Meth, another non-opioid, is also a big problem in the more rural states. The drugs are then processed and distributed primarily through criminal alien networks trafficking them without any fear of either being deported or serving hard time.
Keep reading...
Show less