Mark Miller is a Managing Attorney for Pacific Legal Foundation's Atlantic Center in Florida and can be reached at @MillerAppeals.
–
Capitalism. It's the economic system that puts the accent on freedom. Entrepreneurs are given the liberty to deploy their ideas, energy, and resources to better themselves by providing consumers with goods and services that they desire.
Crony capitalism. This is capitalism's "evil twin." In place of a free and open market, well-connected insiders get state-guaranteed protections that limit competition, spike prices, and curtail consumer choice.
For a classic example of crony capitalism in action, consider a regulatory scheme in Florida that gives the traditional beer industry an edge by slapping unreasonable restrictions on its upstart competitors in the craft brew industry.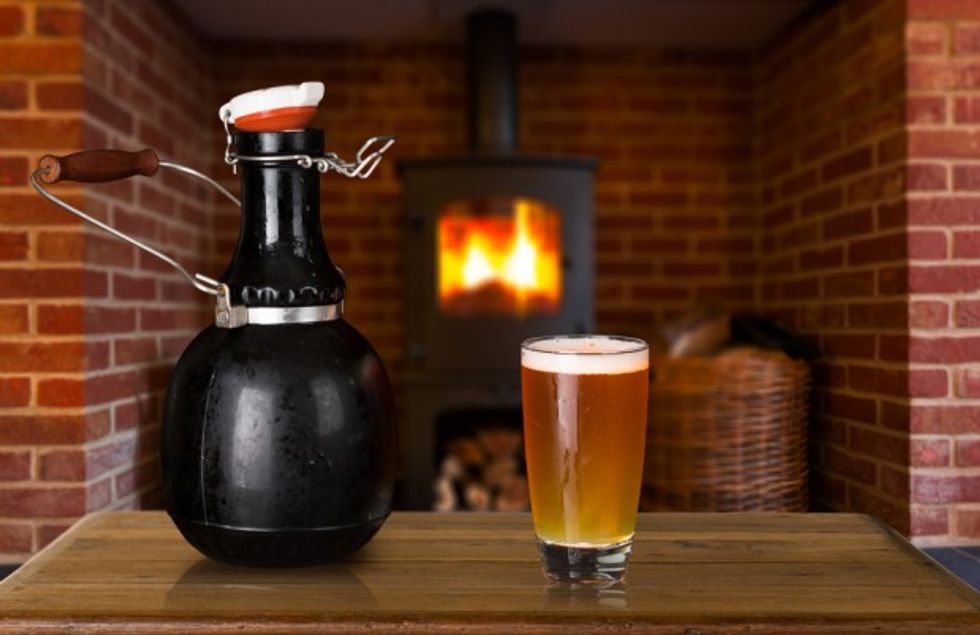 Photo Credit: Shutterstock
Specifically, Florida imposes a ban on the most popular container for craft beers – the refillable half-gallon jug known as a "growler."
In 47 other states, the half-gallon portable growler is the industry standard. Lovers of craft beers carry them on their travels as they visit restaurants, taverns, and breweries for refills.
But when tourists from out-of-state stop by a Florida craft-beer outlet, they're in for an unwelcome surprise.
"People from elsewhere will ask to have their half-gallon growlers filled, but we have to tell them we can't oblige," says Alex Piasecki, co-owner of The Crafted Keg restaurant in the coastal town of Stuart. "Craft beer establishments like ours can offer to sell customers a new jug in a different size, but we can't fill up the half-gallon growlers they bring with them. This makes customers feel as if we're trying to take advantage of them, trying to simply make a sale instead of providing helpful service and good beer in the container of their choice."
"It can be hard for some folks to understand that we're simply following the state's law. It makes for a real customer relations problem," he added.
Piasecki calls the law "ridiculous," and it's hard to argue with him. Singling out half-gallon growlers for prohibition is arbitrary and indefensible, by any reasonable standard. What's the health or safety rationale for telling consumers that a half-gallon jug is off-limits, but two quarter-gallon jugs are fine?
Truth is, the only folks for whom this restriction makes sense are the major brewers and distributors in the traditional beer industry. A growler roughly equals a six-pack, and the big brewers fear that if growlers are legalized, more and more customers will switch from six packs to growlers and start patronizing establishments like The Crafted Keg.
At least until now, the legacy beer industry has successfully captured the regulators on this issue, and state lawmakers have obligingly kept the growler ban going.
But recently, after years of stalling by legislators, there has been real movement toward rescinding the growler prohibition. The state Senate approved a repeal measure unanimously on April 14. It now goes to the House, so we'll see whether lawmakers there are willing to toast free enterprise and consumer rights.
Alex Piasecki and the other owners of The Crafted Keg are the real heroes of this story, because the movement toward repeal in the Legislature has come after – and probably because of – a lawsuit that the restaurant filed against the growler ban a few months back.
In fact, depending on what happens in the Legislature, The Crafted Keg's litigation may still offer the most promising potential for wiping the restriction off the books.
Representing the restaurant free of charge, the free-enterprise-oriented Pacific Legal Foundation argues that protecting the market share of a powerful industry isn't just bad public policy – its out-and-out unconstitutional. Under the U.S. Constitution's guarantees of due process and equal rights, regulations must serve the public interest, not the demands of politically influential business interests for protectionism.
As the Ninth Circuit Court of Appeals has put it, "mere economic protectionism for the sake of economic protectionism" does not further "a legitimate governmental interest."
So far, the U.S. District Court for the Southern District of Florida agrees. When lawyers for the state argued that The Crafted Keg's lawsuit should be dismissed, Judge Robin L. Rosenberg declined to do so. She explained that there was reason to believe the anti-growler law amounted to an irrational, and thus unconstitutional, law, and that the case could go forward.
For Florida, the truly legitimate interest would be to allow the growing craft beer industry to flourish, employ more people, and serve more consumers.
According to a study by the University of Florida, commissioned by the Florida Brewers Guild, the state could eventually support up to 500 craft breweries — 10 times the current number.
But government must first get out of the way.
Economic freedom is one of the central elements of the American dream. From the very founding of the country, Americans have cherished the opportunity to start a business, provide for themselves and their families, and make their customers happy and their communities strong.
Keeping that dream alive is what the fight against Florida's growler restrictions is all about. Wherever you live, if you value free enterprise, keep an eye on how this story plays out. If this freedom fight is victorious in the Sunshine State there will be new momentum, everywhere, in the crusade to give us all more capitalism in the true and healthy sense, and less of the counterfeit "crony" kind.
–
TheBlaze contributor channel supports an open discourse on a range of views. The opinions expressed in this channel are solely those of each individual author.