Next week Iowa gets down to the business of selecting a president. This election portends a revolution and we are about to find out which kind.
Sen. Bernie Sanders (D-Vt.) will defeat former Secretary of State Hillary Clinton in the Iowa caucuses and has a big lead in New Hampshire, which follows Iowa by eight days.
Sanders has made no secret of his desire to ignite a revolution. He speaks about it often and leaves no doubt that he plans a bigger and more activist government.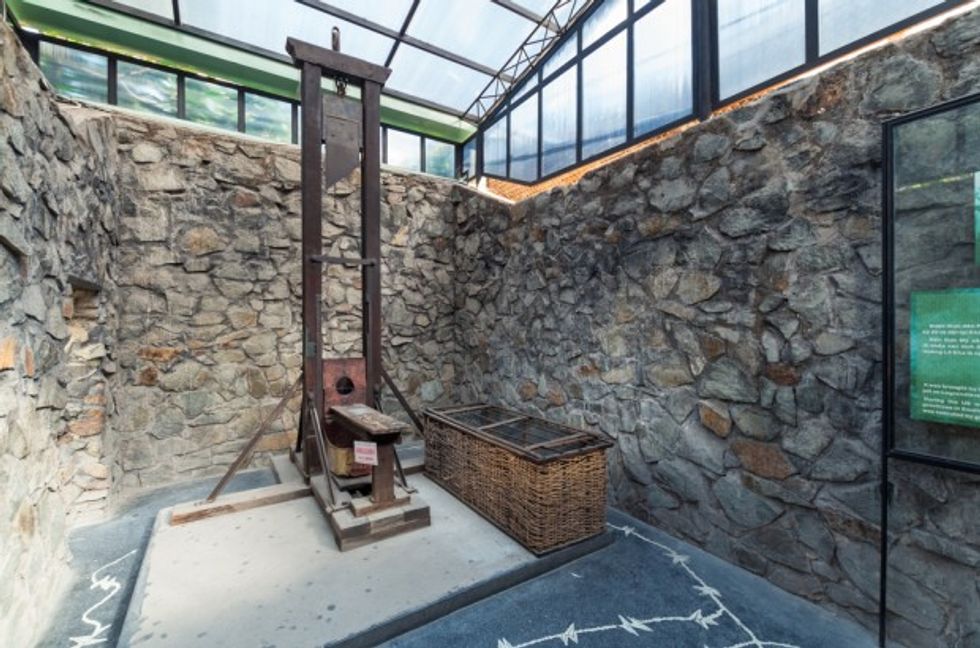 Shutterstock
Sanders' revolution will be a peaceful one. He just wants to tax and spend us into socialism and has laid out $18 trillion in new spending programs.
He hasn't ignored how to pay for it either. He has proposed $19.6 trillion in new taxes and has said that a top tax rate of 90 percent is a reasonable target.
Clinton's taxing and spending proposals are more modest, but as Sanders shows more strength in the polls Clinton finds more constituencies to pander to.
She uses Sanders' embrace of socialism as an opportunity to scare voters away from him, but her unfamiliarity with truth and trust is a huge negative.
If she can stay out of jail I still see her as the likely winner of the nomination because I don't know where Sanders finds his votes after New Hampshire. But Sanders' success has driven Clinton so far to the left that there will be little difference between them at the end.
The revolution they seek is a steady and persistent drift from a constitutional republic toward a social democracy such as Sweden. Sweden's advantage is that she is not expected to lead in international crises.
Paris, San Bernardino and the Islamic State tell me that we will not be afforded that comfort.
The Republican side has the most experienced and talented collection of candidates seeking the nomination in my lifetime.
Nine of the candidates are or were governors and five served in the United States Senate, but from the beginning the Republican voters were looking for something else.
Three accomplished, but politically inexperienced Americans, captured the imagination of the media and the electorate.
Dr. Ben Carson is a brilliant and kind man who was a renowned neurosurgeon. He led for a period of time, but collapsed following some negative publicity about his grasp of foreign affairs.
The 80-year-old former CIA operative who originated the stories was hardly the "top advisor" that was claimed, but the damage was done.
Carly Fiorina has been spectacular in debates. She has a remarkably nuanced and informed understanding of issues, both foreign and domestic, but she seems to disappear between debates.
And then there is Donald Trump, a larger than life character who is famous for being famous. If he wins in Iowa, with huge leads in New Hampshire and South Carolina, I don't see how he can be stopped.
Some question whether Trump voters will actually turn out on a cold night in Iowa to participate in the caucuses. These people stood in line for hours in the cold to catch a glimpse of Trump in a crowded stadium. They will get out and cast their votes.
Trump is leading because he has tapped into the anger of the disaffected base of a disjointed party whose leadership has failed them.
America faces many problems. While others are rolling out 12-point plans Trump simply says that he'll fix them.
Americans are not looking for 12-point plans. They are looking for a strong leader.
Some very successful and informed people, whom I hold in high regard, are adamant Trump supporters.
They have been let down so regularly and so painfully by the Republican leadership that they don't see anything worth keeping.
An example: The IRS selectively audited us, harassed us and gave our private tax information to our political opponents to help re-elect the president and then destroyed evidence of it and lied to Congress about it.
None of that could have been done without the knowledge and approval of the White House. And what did the Republican leadership do about it? Not a damn thing!
(Forgive me, but a hearing is not a sufficient response.)
Donald Trump isn't talking about a revolution, but his supporters are and they are not thinking about Sweden. They are thinking about France and the French Revolution and the only argument among them is over who will superintend the guillotine.
If you would like to be added to John Linder's distribution list please send your email address to: linderje@yahoo.com or follow on Twitter: @linderje
–
TheBlaze contributor channel supports an open discourse on a range of views. The opinions expressed in this channel are solely those of each individual author.