A recent Pew Research Center study indicates that church-going Americans are in sharp decline because of the growing millennial generation's habit to refuse to identify as part of any specific denomination. However, that's not to say that just because they don't identify with an organized religion that they aren't spiritual.
To the contrary, the study suggests that they might actually be more spiritual individually than religious inside a church sanctuary.
Which is why it makes sense that TOGETHER 2016 might be the only way a Billy Graham-style revival starring this generation might be possible.
The concept is this: one million young people gather together on the National Mall in Washington, D.C. to humble themselves before Jesus and unite in prayer to ask for a reset on our country and on our life. No one specific denomination, no church; just the holy spirit, the power of love and the desire to change things for the better.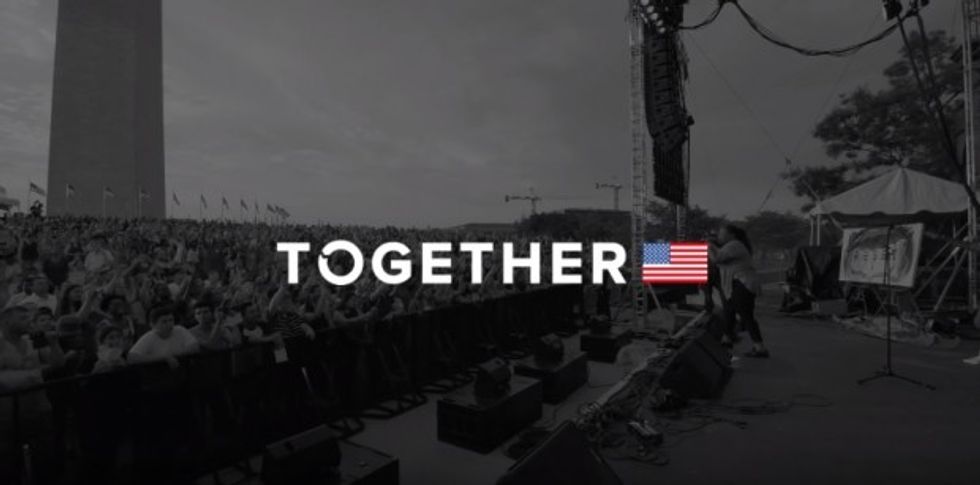 TOGETHER 2016 will take place on the National Mall in Washington D.C.on July 16, 2016. (Courtesy of TOGETHER 2016) 
TOGETHER 2016 first made a splash when its nationwide announcement was prominently displayed at the conclusion of the 2015 faith-based film Woodlawn. It was a call to gather on July 16, 2016 and hit the collective reset button.
Since the film, millennial-minded commercials for the event have played coast to coast on the radio and been shown in between segments on network TV during primetime programming such as NBC's The Voice.
Up until recently the event has remained largely leaderless in the public eye. After a little digging, I was able to get ahold of speaker and author of the book "Reset: Jesus Changes Everything," Nick Hall, one of the brains behind the movement.
"We believe it's time to lift up a message of hope. There's all kinds of division, so we're praying for healing and we're praying for change," Hall said.
"We believe moments of historic change are marked by historic gatherings," Hall said. "We" meaning he and his team at the Twin Cities-based nonprofit organization PULSE, which Hall is the founder and chief communicator of.
I asked Hall point blank about the messaging for the event being mostly non-denominational and wanted to know if there was a place for young people alienated by the church.
"Absolutely," Hall responded without hesitation. "This isn't just for Christians or church people. This is about Jesus and Jesus welcomes everybody."
He continued, "I think on that day that there will be people coming who are very involved in their local church, but I think there's going to be a ton of people that will be coming who are much more just spiritual and much more just believing that there is some sort of a power that they are interested in having lead their life."
So why Jesus as the focal point? Hall said that his team believes that what makes Jesus unique is that he's the one leader that really transcends time and reaches across lines, inviting everyone to follow him and look at his example.
Since the announcement of the event at the end of Woodlawn, Hall said support has "...grown literally everyday."
With student teams touring the country to promote TOGETHER at more than two hundred different schools, to the huge number of notable musical acts like Hillsong United, speakers such as Ravi Zacharias and thought leaders like Pope Francis (via video message), the day long event is gearing up to be historic in name presence alone.
While one million people coming together for anything outside of a hashtag is tough to find these days, Hall said they are dreaming big.
"Everyone is saying that our nation needs a change, that the need is so big. But what we find is that everyone is talking about change but they don't really want to change anything. This is really our effort to say what if we all came together for one day, for one purpose, to lift up Jesus, to get outside of the norm as this isn't about any one group or one denomination or church, but this is about all of us gathering together under the banner of Jesus and praying that he would move in our hearts and move in our nation and really praying this reset message," Hall said.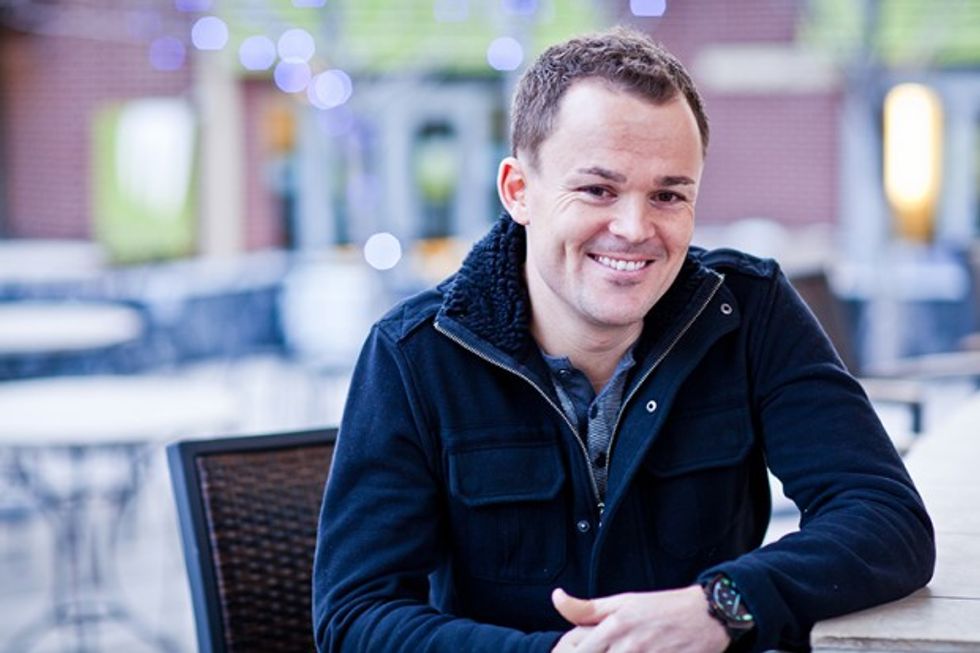 Author, speaker and evangelist Nick Hall is behind TOGETHER 2016, an event targeting millennials that will take place on the National Mall in Washington D.C. Saturday July 16, 2016. Photo courtesy of PULSE. (Courtesy of PULSE) 
For the complete list of of the day's events and how you can be a part of TOGETHER, visit Reset2016.com for more details.
Wade Heath is a Speaker, Columnist and Host of The Millennial Report Radio Program. Contact him: MillennialLive.com
–
TheBlaze contributor channel supports an open discourse on a range of views. The opinions expressed in this channel are solely those of each individual author.