As the city of Ferguson continues to fall victim to social unrest and racial divide, the Queen City in Ohio is laying the blueprint on how a city needs to respond when faced with devastating, unlawful events.
In the wake of the Sam DuBose shooting, the eyes of the nation turned to the city of Cincinnati to see how the community's response would look. Would it resemble that of Baltimore or of Charleston?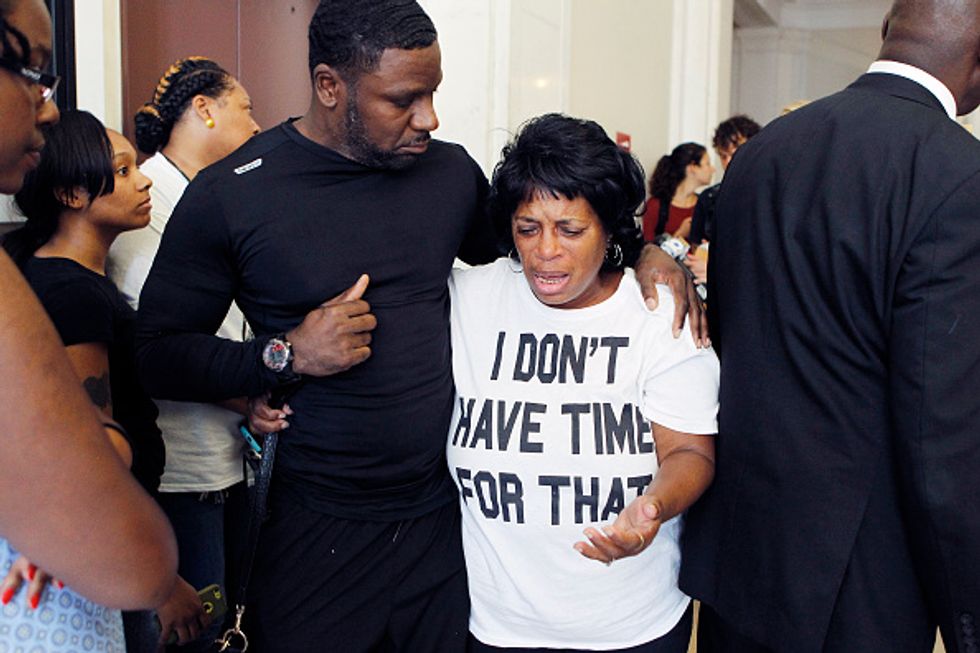 Samuel DuBose family members and friends console each other after former University of Cincinnati Poplice Officer Ray Tensing pleaded not guilty to murder charges in Hamilton County Common Pleas Court for the shooting death of Samuel Dubose during a traffic stop on July 19 in Cincinnati, Ohio on July 30, 2014.(Photo by Mark Lyons/Getty Images)
While citizens are angry and concerned, the city's response has been non-violent. Instead of responding to violence with that of their own, the city and its citizens are looking for answers and ways to ensure such heartache does not happen again in the future.
Living in Cincinnati, I have seen firsthand the unique approach people are taking in search of answers – with many turning to church leaders for guidance. One church that is leading the way to improving race relations in the city is Crossroads, led by their Oakley campus pastor Chuck Mingo.
While some Christians and churches shy away from the controversial topic, Mingo and Crossroads are addressing the issues head on. In fact, on July 29, the day body cam footage of the DuBose shooting was made public, Crossroads held a "Night of Hope" at their four campuses. Crossroads opened their doors to all in greater Cincinnati with an invitation to "process, mourn, pray and hope for our city."
Mingo, in particular, has become a voice of guidance and hope for the city during these tumultuous times. Instead of pointing fingers and casting blame, Mingo has shared the hope and grace of Christ on the path to racial reconciliation for the city.
"We live in a broken world," Mingo said. "Our relationship with God is broken and we see the result of that in our relationships with one another – fractured relationships that result in painful situations."
As easy as it could have been for the city of Cincinnati to respond in the same way as Ferguson, the citizens have instead chosen an approach that there can be a light at the end of the tunnel for our country. For Mingo, the response of the city to the DuBose shooting has been a sign of hope as people are willing to ask the tough questions and even look to the church for answers. With so many eyes on the city and its churches, Mingo knows there is an opportunity for the city to show the true power of God.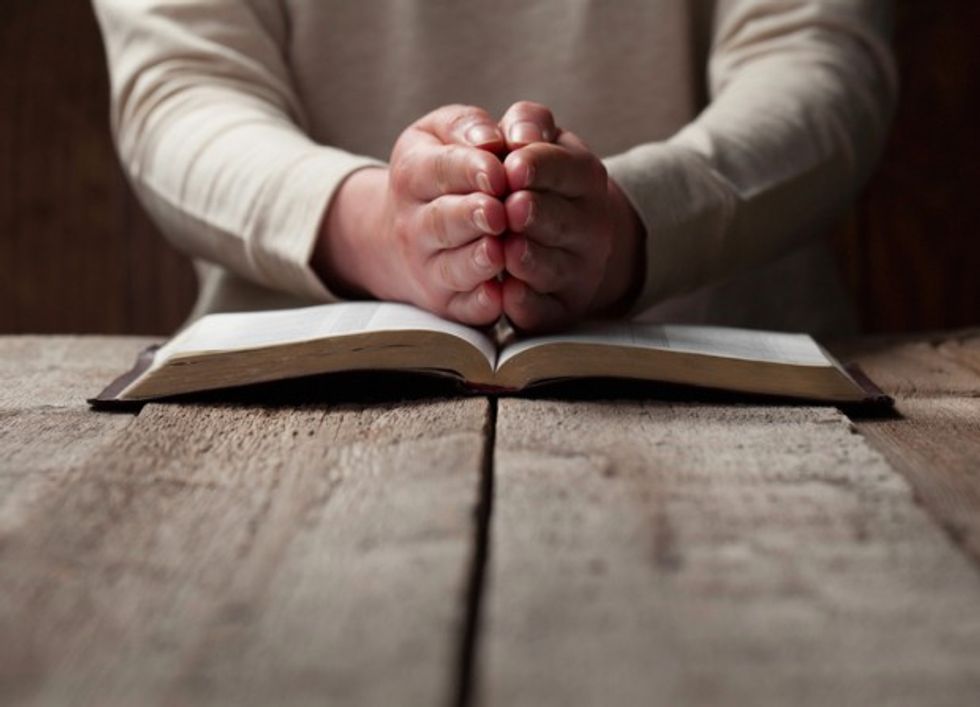 Photo credit: Shutterstock
In an op-ed for the Cincinnati Enquirer, Mingo said "my hope is that Cincinnati will be a beacon of light for racial reconciliation for our country. I'm resolved to not be passive in my hope, but to be active. I'm resolved to pray for our city, and to work for justice and unity for all in our city, and to seek reconciliation in my own relationships and facilitate reconciliation beyond my personal sphere."
To become that beacon, it is the pastor's believe that we must look into the Word of God to find the blueprint to success.
"The bible speaks to confession and repentance. And while we must not be in denial regarding the amount of racism in our world, we also must not choose bitterness. Instead, we should be choosing relationships with those around us who are different. Choosing to be a nation led by the spiritual process and not that of the political process will allow us to reconcile our brokenness."
Mingo often refers to 2 Corinthians 10:4 when discussing race relations and how to overcome our brokenness – "The weapons we fight with are not the weapons of the world. On the contrary, they have divine power to demolish strongholds."
Race is a stronghold the devil has on us, Mingo shares. And the church must be willing to be counter-cultural on many issues to model reconciliation through grace and forgiveness.
Through Mingo and those like him in the Queen City, God is laying a firm foundation that is quickly transforming into the base of improved race relations. It is a process that Mingo knows is only achievable through Jesus Christ.
Speaking with Mingo, it is easy to see why God has chosen him to be the face of reconciliation in our city. His soft-spoken words and humbled confidence fly in the face of everything today's society expects from its leaders.
At a time when our world seems more broken than it has ever been, God continues to send us reminders that He is the way, the truth and the light. For the city of Cincinnati, Chuck Mingo and Crossroads are just that – examples of God's light in dark places.
–
TheBlaze contributor channel supports an open discourse on a range of views. The opinions expressed in this channel are solely those of each individual author.