With each election, the pundits claim "this one will be different from the last."
Previous game changers have included online fundraising, which impacts lower-tier candidates and makes it easier to raise money from grassroots supporters. Recently, social media allows for 24/7 interaction with supporters and voters. Some claim that 2016 will be a game changer on a variety of levels, including the fact that the leading Republican contenders in primary polls have zero political experience.
Congressional leaders must be scratching their heads. After all, history has not been kind to political outsiders. In fact, a political outsider has been elected to the presidency only four times. If these polls are any indication, it seems voters are willing to take a chance on an outsider to fight for them in Washington. The latest Gallup poll during the August recess revealed that only 14 percent approve of the way Congress is doing its job.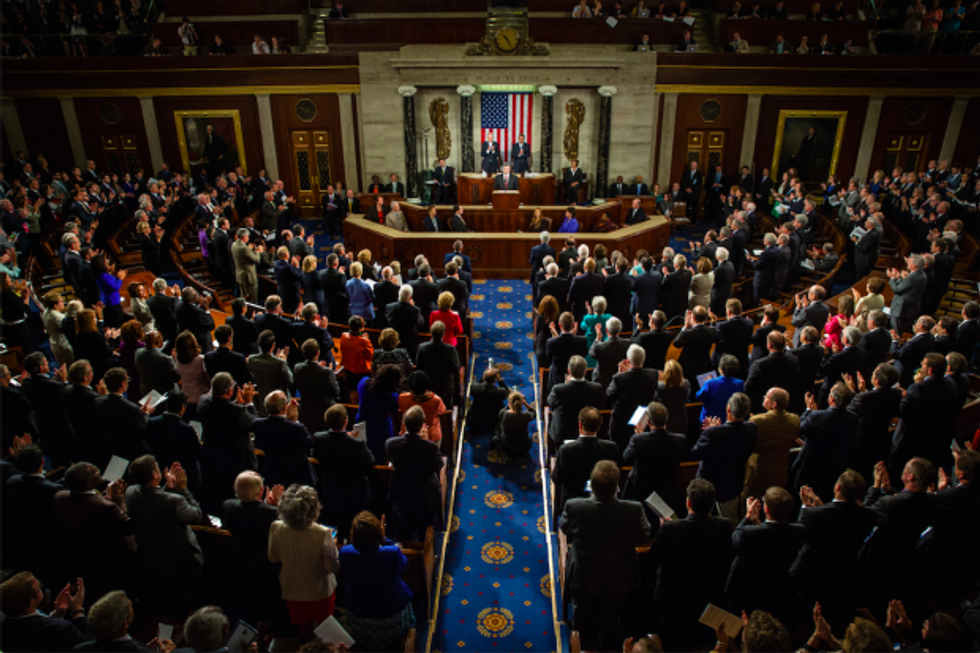 Photo credit: Shutterstock
With 14 months to go before the election, the Republican majority can still fight on key issues with support of its base.
For example, the closing of Guantanamo Bay. The administration has been trying to send enemy combatants to Kansas or elsewhere for several years. I do not know anyone who wants terrorists near their kids' school.
Another key issue is Obamacare. Many in the conservative base assumed a Republican majority would work towards repealing the legislation. The political reality of that is unlikely, but there are still members who are trying to reform parts of the bill. I think there are some aspects of Obamacare that are worthy of support because they allegedly address the main reason for the law — to provide benefits for low-income patients.
One little known provision worthy of a second glance is the expansion of the 340B drug discount program. The program has operated for 20 years and helps nonprofit and public hospitals that treat large numbers of poor people to better afford medicines. These providers use savings from the program to fund clinics and low-cost/no-cost medications for the needy. Obamacare added to the program smaller, more isolated, rural hospitals to enable them to treat all patients, regardless of income. While I still have complaints about most aspects of the health care law, this program has over 50 women's and children's hospitals as beneficiaries. Therefore, if we have to live with the bill, I am willing to take some good with the bad.
The 340B program, however, has come under fire because drug manufacturers don't like providing the steep discounts to safety-net healthcare providers. Many Republicans support this program, since it works and does not dip into the pockets of taxpayers or impact the federal budget. Big Pharma is spending boatloads of money to lobby Congress and change the 340B statute to shrink hospital and patient eligibility. Why, exactly, should good conservatives do the bidding of this special interest?
There are lots of winners and losers in Obamacare. I always felt that consumers, families, and children were the biggest losers due to decreased choice, increased premiums, and more bureaucratic red tape. But with 340B, they do not have to lose at every level, and congressional Republicans do not have to make it so. As we head into 2016, it might be wise for congressional leaders to bear in mind that their constituents perform their Get-Out-the-Vote efforts. Their constituents send them to Washington every two and six years.
And be careful -- one of those constituents might be someone who benefits from the 340B drug discount program.
–
TheBlaze contributor channel supports an open discourse on a range of views. The opinions expressed in this channel are solely those of each individual author.