Dear Mr. President,
Whitney Houston's daughter, Bobbi Kristina Brown, just died. Isn't that sad?
While it's heartbreaking to many, chances are it will quickly be old news. Watercooler gossip will once again focus on hot political topics, most of America will forget about the family's sorrow, and Whitney's daughter will soon be in the rearview mirror.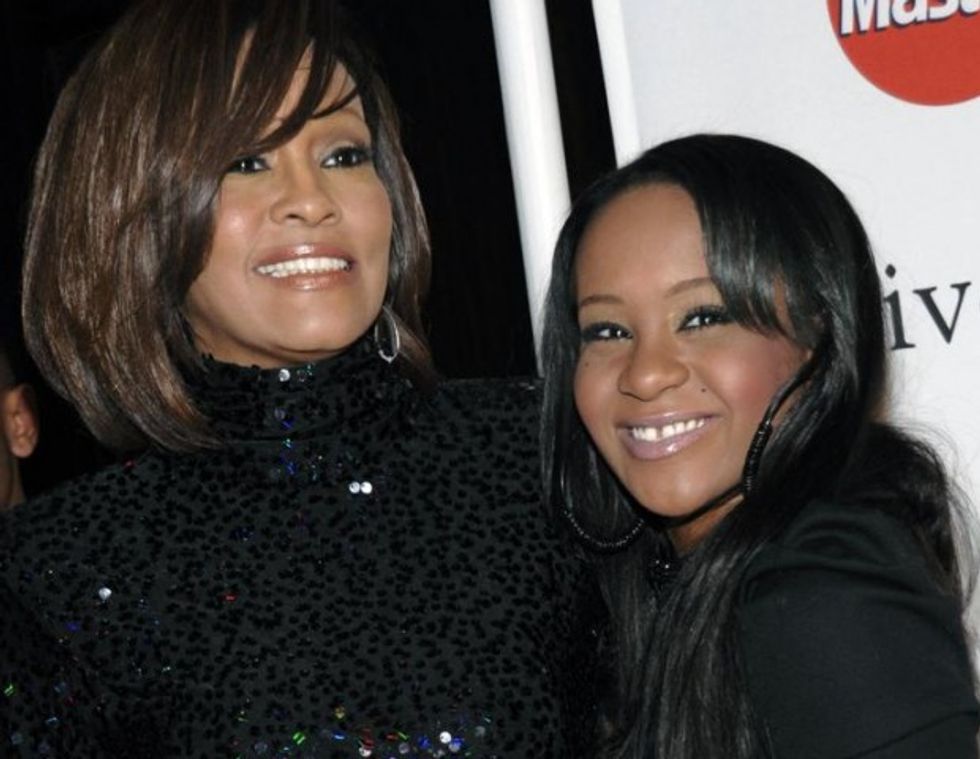 In this Feb. 12, 2011, file photo, singer Whitney Houston, left, and daughter Bobbi Kristina Brown arrive at an event in Beverly Hills, Calif. (AP Photo/Dan Steinberg, File)
Mr. President, when you were an infant, your father left you to pursue his own dreams. When you were 21, he died in a tragic car accident.
Do you remember the aftermath of that loss? The overwhelming emotions your 21-year-old-self navigated as you realized your father would never see you marry, never hold your unborn children? When you graduated magna cum laude from Harvard and then became the first black president of the United States, surely your memories of these remarkable achievements remain bittersweet with his absence.
In 1995, your mother died of ovarian cancer. In 2008, cancer also claimed the grandmother who raised you. You became an adult orphan robbed of the parental guidance and comfort that would have been most welcome during life's trials. Both losses also stole any future memories you might have treasured.
These are the same emotions Bobbi Brown's family now face. As well as millions of others struggling in the wake of losing a loved one.
Yes, Bobbi Kristina Brown just died and USA Today has already moved on to who might inherit Whitney's fortune.
Most have forgotten that your beloved grandmother died just 48 hours before you made presidential history. But you haven't forgotten, for her life as well as her death have undoubtedly left an influential impression upon your very soul.
You see, Mr. President, many fear that America has become callused about loss, and judgmental about grief.
This is why, as your final term draws to an end, you are being petitioned to sign one last declaration that promises to historically change the face of a sacred life experience largely ignored by our culture. This petition will be ridiculed by some, and your declaration may seem trivial to others. Yet, it is imperative to the wellbeing of current and future grievers for generations to come.
Mr. President, you are hereby being petitioned to legally declare August 30 as National Grief Awareness Day.
Yes, I know our society is full of awareness movements. There's National Wear Red Day, National Infertility Awareness Week, and National BBQ Month. These are very real dates noted on American calendars. Yet, there is no official recognition honoring the unspeakable bereavement that follows in the wake of losing a loved one.
Why is this so important?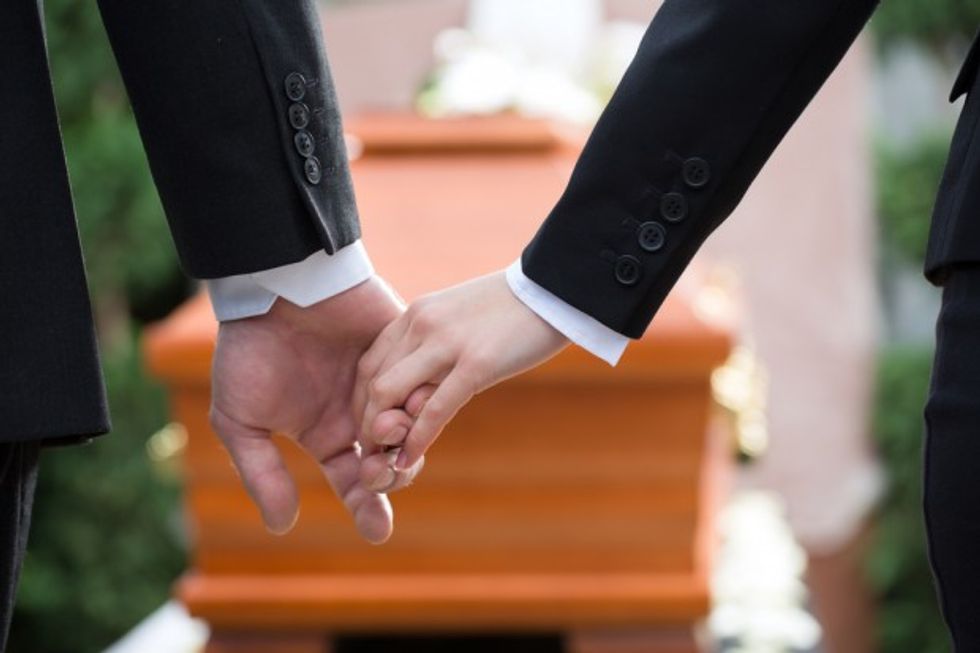 Photo Credit: Shutterstock
Because National Grief Awareness Day isn't the same as Memorial Day, the federal holiday saluting veterans who have died. And we aren't petitioning for a day of self pity that allows us to wallow in our sorrow. Rather, it's an opportunity to open the dialogue about grief in an effort to help us all understand how we can improve support and education.
History has proven that movements dedicated to raising awareness about uncomfortable subjects lead to better understanding. When we understand, we find ways to improve existing education. When we improve education, we strengthen and grow current support for those who are struggling.
Loss is as old as time itself, and its painful aftermath is the one experience shared by humans around the world. Regardless of culture, education, gender or generation, it will touch all of us at some point. Yet death and grief quickly become yesterday's news because we've been conditioned to stifle the sorrow and pretend with Oscar-worthy performances that all is well.
Older generations impress upon us to ignore the pain, shelve the memories, and stoically march forward. Judgement for those who reminisce too much about their beloved is swift and harsh: get over it. As a result, many suffer in silence, lest others accuse them of indulging in self pity.
It also creates shame and confusion around one of life's most profound experience.
But, thanks in large part to social media, a recent movement to buck the taboo has been born. New voices have emerged that openly and candidly discuss the elephant in the room. And, recently a group of young entrepreneurs created the first social platform just for grievers. Called Alife, it invites the bereaved to come out of hiding and openly share treasured memories about our loved ones by taking part in the One Million Memories campaign.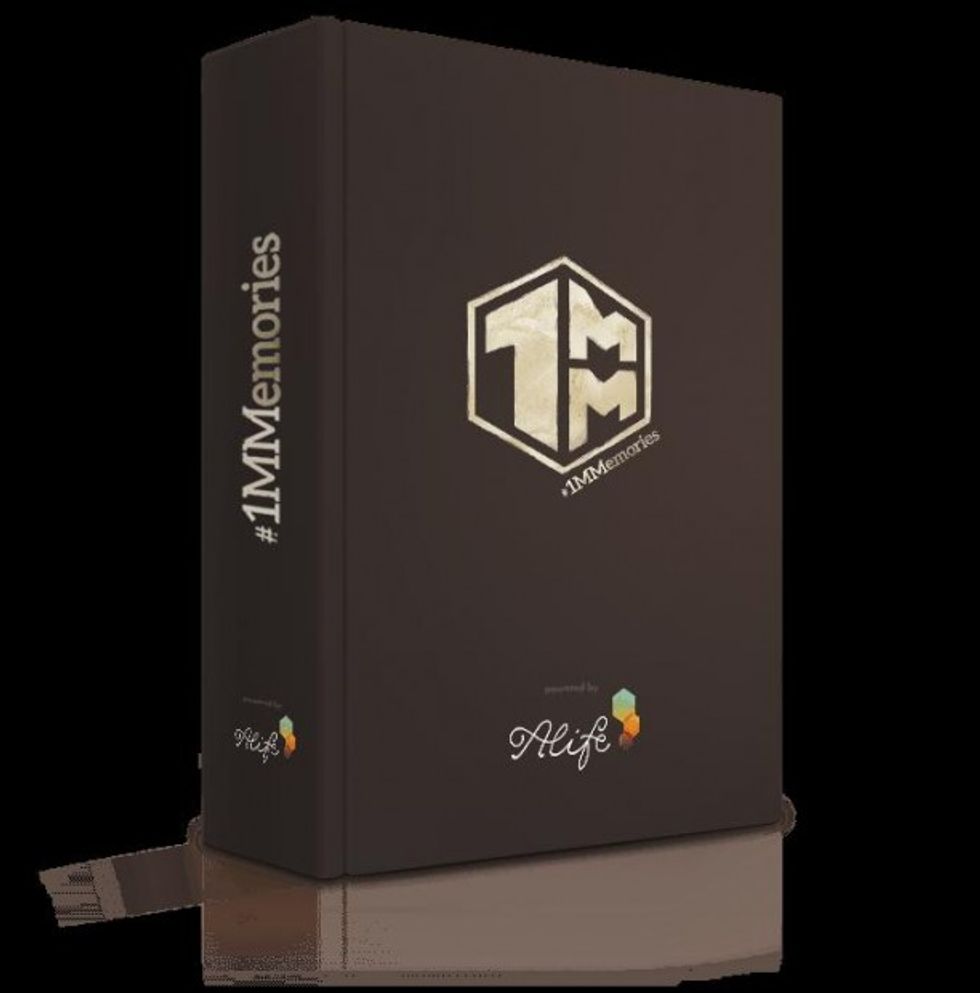 One Million Memories, a historic keepsake to be presented to the U.S. president when August 30 is officially declared National Grief Awareness Day. (FRAN GUIJARRO, Alife)
Mr. President, you know all too well that when we lose a loved one, our life becomes a calendar of "before" and "after." Memories, and the love that lingers within, become little keepsake gems. Because new moments with our loved one will never be made. We only have what we have, and no more. So the importance of sharing our memories becomes a vital step towards healing.
You see, the petition asking to declare August 30 as National Grief Awareness Day is calling for grievers to join the One Million Memories movement by using memories to urge you to open the dialogue about grief.
The first million posts on Twitter and Instagram with the hashtag #1MMemories will be collected and presented to you in the form of a leather bound book, destined to become a permanent part of history at the moment you pen your signature formally declaring August 30 as National Grief Awareness Day.
Because when you share memories with others, remembering becomes a whole different experience, a healing experience.
So you see, Mr. President, unless we open the dialogue about grief, we are guilty of passing on to future generations the very same callused attitude toward life's most profound pain.
Silent grief leads to complicated grief. And the truth is that pain shared is pain lessened.
In this day and age when religious beliefs, sexual preferences, and political views are freely discussed, National Burn Awareness Week and National Aphasia Awareness Month remain on the calendar, and USA Today has shamefully moved on to opining about Whitney's vast fortune, the topic of grief remains taboo. So unless we open the dialogue about grief, it will always remain in our rearview mirror.
As your term comes to an end, Mr. President, I urge you to consider the petition to officially declare August 30 as National Grief Awareness Day. Because when you do, you'll be presented with a book that promises to change the face of grief that will benefit future generations, and it will contain one million memories you'll never forget.
As the late 13-year-old American poet Matthew Stepanek, once said, "Keep all special thoughts and memories for lifetimes to come. Share these keepsakes with others to inspire hope and build from the past, which can bridge the future."
Moments are fleeting, but memories are permanent. And grievers for generations to come depend upon your signature to unmute the silence so that healing can finally begin.
–
TheBlaze contributor channel supports an open discourse on a range of views. The opinions expressed in this channel are solely those of each individual author.