"[T]he magnitude and difficulty of the trust to which the voice of my country called me, being sufficient to awaken in the wisest and most experienced of her citizens a distrustful scrutiny into his qualifications, could not but overwhelm with despondence one who (inheriting inferior endowments from nature and unpracticed in the duties of civil administration) ought to be peculiarly conscious of his own deficiencies."
That was April 30, 1789, when George Washington delivered his first inaugural address, his trademark humility on display as he accepted the call to lead our nation. Washington recognized the enormous undertaking before him and the trust that had been placed in him by his fellow citizens.
It's a stark contrast to GOP frontrunner Donald Trump, who in March 2011 told a crowd, "[I]f I decide to run, you'll have the great pleasure of voting for the man that will easily go down as the greatest president in the history of the United States: Me, Donald John Trump."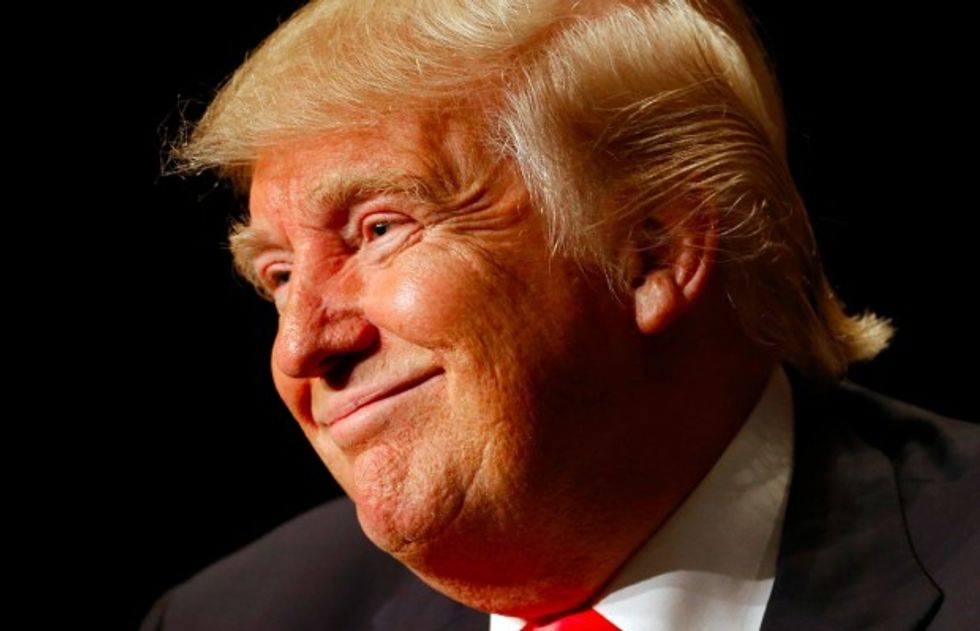 Republican presidential candidate Donald Trump smiles as he speaks during a campaign event at the Orpheum Theatre in Sioux City, Iowa, Sunday, Jan. 31, 2016. (AP Photo/Patrick Semansky)
He certainly doesn't seem to share Washington's concerns about the task that lays ahead of him — indeed, he seems to think he'll "easily" outstrip not just Washington, but Thomas Jefferson, Abraham Lincoln and the 40 other presidents that have served this nation.
If only his 2011 statement were an outlier. But humility does not seem to be a part of the Trump lexicon. Putting aside his conflicting record on policy issues, which is vast, do we really want a president with such an inflated sense of self?
Donald Trump has praised everything from his own fingers to his "all-time great" memory to his IQ (it's "one of the highest - and you all know it!") to his superior genes. And he's quick to tell you just how much other people — whether that's "people from China" or evangelicals or Latinos or just people in general — love him.
As he told Anderson Cooper in July, "People love me. And you know what? I've been very successful. Everybody loves me."
He seems to stubbornly expect that he'll be able to get things done merely through the strength of his own, much-loved persona. Mexico — despite its denials — will suddenly bend to his will and pay for his wall. Vladimir Putin will magically melt under his spell — "I will get along - I think - with Putin, and I will get along with others, and we will have a much more stable - stable world," he said in a September debate. When Jake Tapper asked him for clarification, he merely reiterated that he would get along. By the sheer power of The Donald, I guess.
More concerning, Trump has demonstrated little sense of the sanctity of the office he's seeking to fill or the honor of serving and leading the nation. This is the man who once told a room, "What a great honor it must be for you to honor me tonight." If he gets the nomination, I wouldn't be surprised to see him recycle that same line at the nominating convention. After all, we're the ones who will "have the great pleasure" of voting for the greatest president in U.S. history.
Trump routinely tells us that America doesn't win anymore and that he will "make America great again." But when does he ever talk about what this country stands for? About the principles upon which it was founded, the promise that it holds, or the capacity of every individual to thrive when free?
When Ted Cruz announced he was running for president, he articulated the promise of America, the blessings of God, and the power of our Constitution. He told a group at Liberty University, "From the dawn of this country, at every stage America has enjoyed God's providential blessing. Over and over again, when we face impossible odds, the American people rose to the challenge…The power of the American people when we rise up and stand for liberty knows no bounds."
When Rand Paul tossed his hat into the ring, he focused on his vision for an America marked by liberty and a limited government — "Our great nation was founded upon the extraordinary notion that government should be restrained and freedom should be maximized," he said. When Marco Rubio announced, he began by referencing his "months of deliberation and prayer about the future of our country" and poignantly described what he called the "American miracle."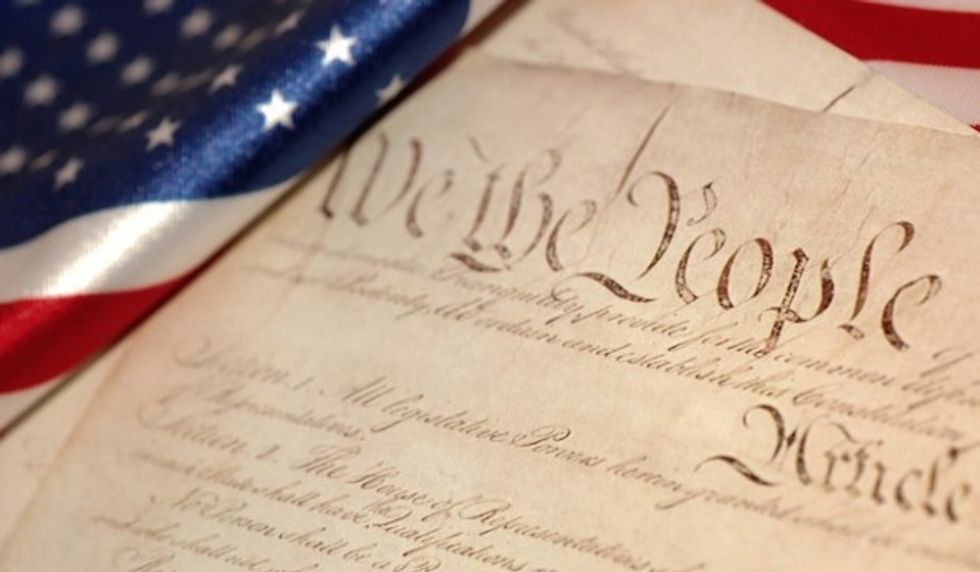 Shutterstock
But Donald Trump? After noting that size of his crowd was larger than everyone else's, he bragged about threatening Ford with higher taxes, said the country needed "somebody that can take the brand of the United States and make it great again," and humbly announced he'd be the "greatest jobs president that God ever created." Not once did he utter the words "liberty" or "freedom," and his one invocation of God was really just about himself. There was no sense of the majesty of America or the promise it holds.
Trump has spent much of his campaign talking about his ability to drive ratings and make piles of money — his speeches and interviews often read more like Onion articles than political pitches. "I'm the most successful person ever to run for the presidency, by far. Nobody's ever been more successful than me. I'm the most successful person ever to run. Ross Perot isn't successful like me. Romney — I have a Gucci store that's worth more than Romney," he told the Des Moines Register in June.
Of course we need leaders who are confident in themselves, who understand the challenges facing this nation and who believe they can lead and tackle those challenges. But there is a clear line between confidence and arrogance; between assurance and conviction and blind, mulish obstinacy. A good leader must be confident in his abilities but must be able to grasp the gravity of his position and recognize that he, like all humans, is flawed. Trump seems to lack that that self-reflection. As he told CNN's Anderson Cooper, why should he have to ask forgiveness if he's not making mistakes? He appeared completely bamboozled at the very concept of repentance.
These are not the words of a statesman, and his comportment during the campaign is far closer to that of a stubborn, impudent child than a presidential candidate. Thursday night's debate was the first in which I could be confident that one of the candidates wasn't going to stick out his tongue at his opponents and blow a giant raspberry. Trump is right on one point — there is no one else quite like him. And let us be thankful for that.
–
TheBlaze contributor channel supports an open discourse on a range of views. The opinions expressed in this channel are solely those of each individual author.