It has taken more than five years, but the Obama administration has finally acknowledged that those hurt and killed in the 2009 Fort Hood shootings were victims of terrorism. Until this point, the act of violence was considered "workplace violence" since the injuries were not sustained in combat against foreign terrorist forces.
The victims received their Purple Hearts in a formal ceremony on Friday, but for many, symbolism is all they're really getting. Shawn Manning, who was shot six times in the attack and still has two bullets in his body, is still being denied benefits!
[sharequote align="center"]These people are receiving a full Purple Heart, not half, or a little bit.[/sharequote]
The 2015 National Defense Authorization Act included language that stated Fort Hood victims were eligible for the Purple Heart honor. However, nowhere in the act does it offer combat benefits for service members permanently disabled in attacks inspired or motivated by foreign terrorist organizations.
In short, this means that the survivors of this horrible attack will not receive benefits from their injuries, because they were not sustained as "a direct result of armed conflict."
While Manning has said that it's great to finally be recognized, which I'm sure it is, it does not mean anything if he's not receiving benefits from this. He described it as being "the same thing as if I had been walking down the street and been hit by a car."
Even in the case of being hit by a car on a random occasion, the injured would have the opportunity to receive benefits, whether they be through insurance or a lawsuit. But this man, who was injured while working towards the safety and security of our country, does not receive benefits after being targeted in an act of terrorism?
To receive a Purple Heart award at this point is like adding insult to injury. A Purple Heart is not only acknowledgement of making the ultimate sacrifice for our country, but it also carries with it a promise to take care of the injured.
How can a Purple Heart be awarded then, when the Army is not allowing the associated benefits to also be awarded? The military should have the responsibility of not only taking care of their soldiers while they are active, but also after they have been injured, whether that be at home or overseas.
We live in a government that gives billions of dollars in handouts to those unemployed or on welfare; provides free medical care for the poor and elderly; and practically pushes citizens into applying for food stamps.
It is completely ridiculous and unpatriotic that we can afford all of this, but cannot allot benefits to Shawn Manning and the other victims of the Fort Hood shooting.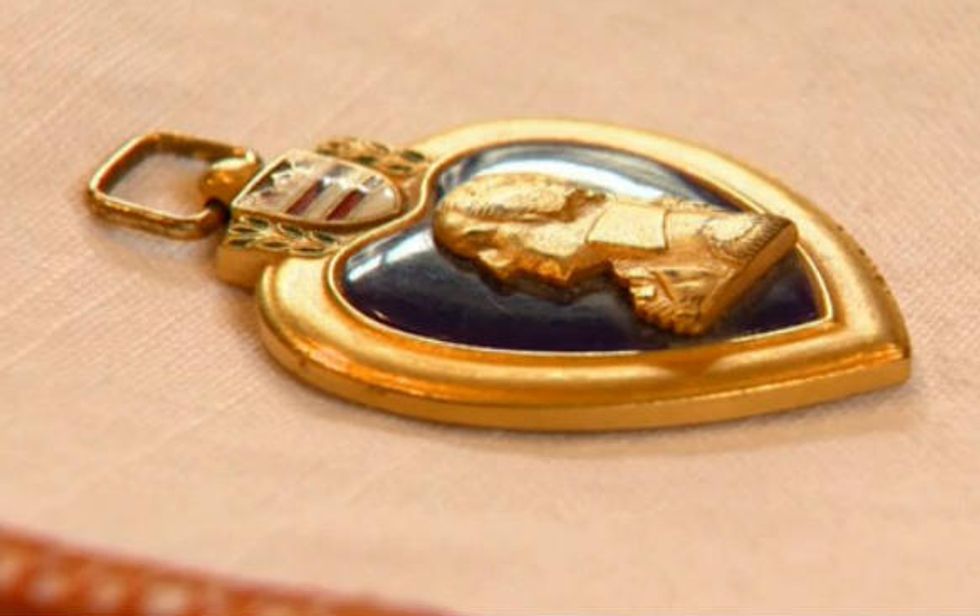 Image source: KUSA-TV
These are people who made a sacrifice by joining the Army, and agreed to put their lives on the line to protect our country. Whether these injuries were sustained in the line of combat or not, this was a terrorist act. These people are receiving a full Purple Heart, not half, or a little bit.
Why are they not receiving the full benefits of this award as well?
Chris Markowski has carried the titles of author, investment banker, equity analyst, muckraker, all around trouble-maker and most importantly consumer advocate. He is the personality behind Watchdog on Wallstreetand founder of Markowski Investments.
–
TheBlaze contributor channel supports an open discourse on a range of views. The opinions expressed in this channel are solely those of each individual author.