This content was adapted from the author's book Hail to the Chief! 10 Questions to Ask Every Oval Office Candidate.
If you're trying to evaluate the candidates for president, focus on those areas a president can significantly impact. Roe v. Wade isn't going anywhere in the next four years, and probably never will. Illegal immigration and Syrian refugees are part tug-of-war, part Twister, and all torturous compromise between numerous passionately interested parties. The president can set some coordinates, but the aircraft carrier will go where it wants to go and get there the way it wants to get there.
If you really want to evaluate the president's potential impact on your life, focus on small business regulation. Small business regulation touches every part of our lives because it impacts the economy, job creation, the supposed gender pay gap, parenting and quality of life for American families. Working with Congress, the president wields enormous power to enact new small business laws. Working outside of Congress, the president wields even more power, at least until the next president repeals the laws so enacted.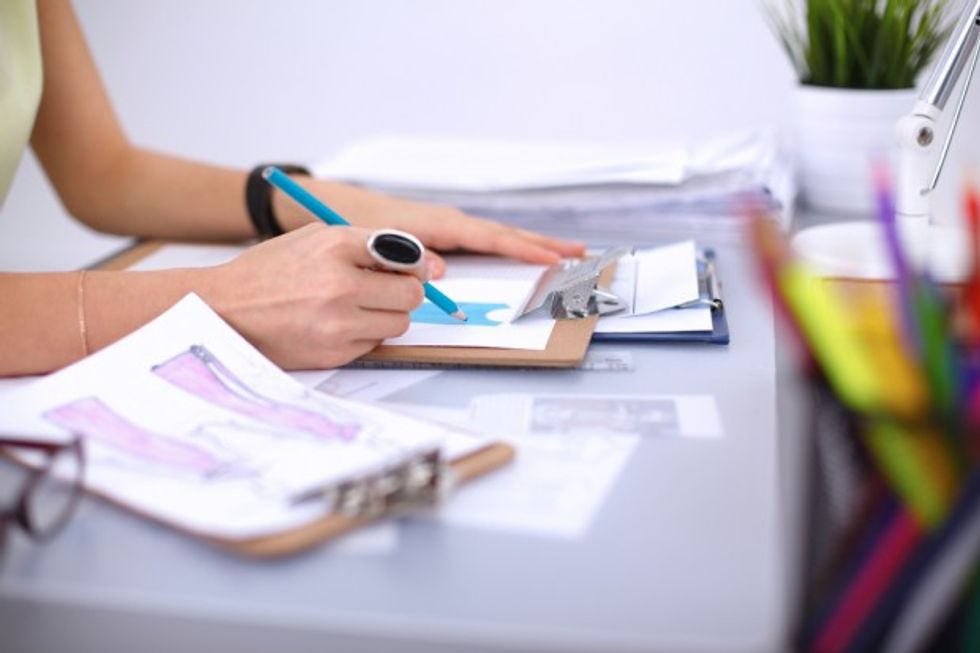 Image source: Shutterstock
President Barack Obama has raised the run-around-Congress routine to a fine art, and his latest escapade just happens to be in the arena of small business regulation. The Paycheck Fairness Act, which is as dastardly as it sounds, was introduced in 1997 and has absolutely no chance of passing. Nonetheless, it is poised to become law thanks to his phone and his pen.
In our Chicken Little world of hysterical slathering about the (myth of the) gender pay gap, the Paycheck Fairness Act is a slam dunk, no? If enacted, the EEOC would mandate reporting of the "sex, race, and national origin of employees." Employers would have the pleasure of tracking 14 different gender/race/ethnicity groups within 12 pay bands and 10 occupational categories. They would also, for the first time, be required to track the hours of salaried workers.
There are only so many hours in the day, and identifying, understanding and complying with all of these regulations would come at the expense of productivity hours. The EEOC estimates an annual national burden of $10 million for complying; filling out the form is quick, they say, only eight hours the first year and 6.6 hours thereafter. The U.S. Chamber of Commerce estimates a far more realistic annual national burden of $693 million and who knows how many hours.
Employers with 50 to 99 workers would have the pleasure of tracking a little bit less on a little shorter form. Employers with fewer than 50 employees would be exempt, which sounds like a good thing, but then, why grow the business? So much for the little engine that could drive the economy - 55 percent of all jobs today and 66 percent of all new jobs for the last 35 years have come from small business.
The theater of the absurd we call social justice promotes the Fair Paycheck Act as a means of equalizing wages between men and women. i.e., it wants women to make more money. Isn't it ironic, then, that women are more likely than men to start a small or home-based business because it offers more freedom and flexibility to balance work with home life. Exponentially more ironic, the gap in earnings (not wages) arises directly from the choices women make to balance work and family.
Women voluntarily choose to scale back on work to have more time with children, scaling back on work inevitably reduces earnings over one's lifetime, small and home-based businesses are a perfect fit for busy moms, and entrepreneurship is the new Women's Movement. Female entrepreneurs are projected to create more than half the 9.72 million new small business jobs by 2018. Absent the Fair Paycheck Act, of course, so, absolutely, let's enact it, and put up other mighty roadblocks as well.
Already in 2014, the Obama administration signed 129 new small business laws into action. Accompanying those 129 new laws were 3,541 new regulations. That's approximately 27 new regulations per law. It's enough to make you go on welfare. The new regulations were piled on to beauties like these:
If you want to close a business in Milwaukee, Wisconsin, you have to obtain an expensive "going out of business license," and pay an additional fee based on the length of your "going out of business sale" plus $2 for every $1000 of inventory you are attempting to sell off.

Some do-gooders have gotten the FDA to require that all products sold in vending machines be labeled with a calorie count that is visible to the consumer. (Personally, I don't want to know, thank you very much.) The food service industry estimates it will have to spend an additional 14 million hours every year to comply with this rain-on-our-parade regulation.
What can the new president do about it?
Work with Congress to enact any new legislation affecting small businesses. (Duh.)

Allow the public to help shape regulations before they are officially proposed by government, and force new regulations to follow the least costly option unless it negatively affects public health and safety. We require the government to have a compelling reason before infringing on any of our First Amendment rights, why shouldn't we require it to have a compelling reason before strangling our economy?

Require that all new regulations have expiration dates so that they are automatically retired and require active renewal.

Institute benchmarking of current efficient regulations as identified in the U.S. Chamber of Commerce Foundation's 2014 Regulatory Climate Index.
We need a president who sees the big picture. Unstrangling small business from gobs of regulation creates jobs and provides women with more flexible ways to earn income. Duh.
Donna Carol Voss is an author, blogger, speaker, and mom. A Berkeley grad, a former atheist, pagan and hot mess, she is now a Mormon on purpose and an original thinker on 21st century living. Her memoir, "One of Everything," traces the path through one of everything she took to get here. Her just-released "Hail to the Chief! 10 Questions to Ask Every Oval Office Candidate" throws a rope to anyone struggling with Election 2016.
–
TheBlaze contributor channel supports an open discourse on a range of views. The opinions expressed in this channel are solely those of each individual author.