The support of presidential candidate Sen. Bernie Sanders among millennials has shocked many older Americans.
They wonder how someone who describes himself as a socialist could possibly gain the unnatural support of around 70 percent of young people in America.
But, this support is no surprise and, frankly, is quite rational.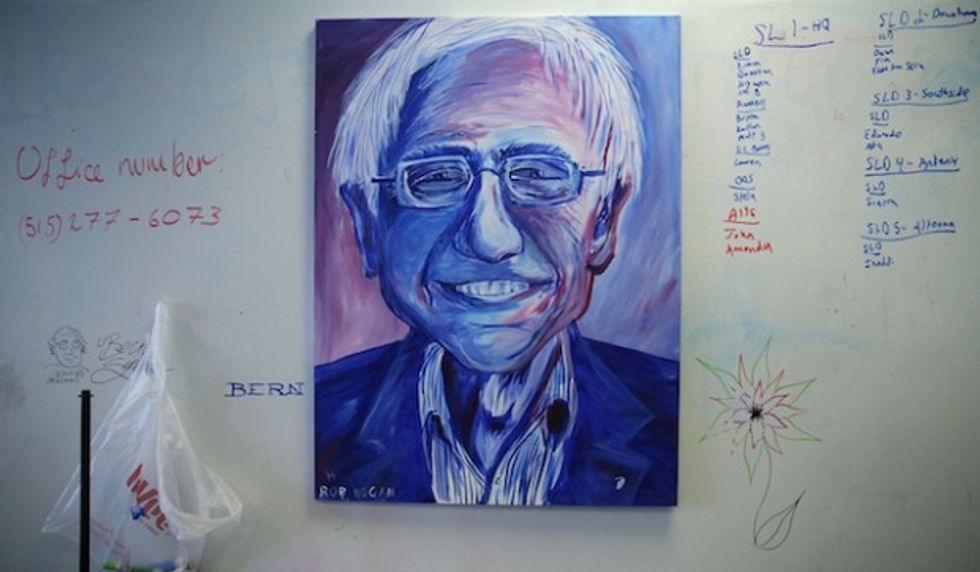 (Photo by Alex Wong/Getty Images)
Millennials are called complainers, lazy, ignorant, and a multitude of other biting adjectives without stepping back to look at the hurdles they have to overcome to achieve a middle-class lifestyle.
The unheard of support that millennials have for Sanders can easily be explained by the turbulent economy created by President Barak Obama that millennials have come of age in.
The fact is the Obama economy of scarce job prospects and the almost seemingly permanent indebtedness from student loans has radicalized this electoral powerhouse to come out in wide support for Sanders and socialism.
Sanders is hitting all the big issues for millennials and his utopian solutions, which have no basis in reality, are lost in the scars of the past and the hope for a brighter a future.
Sanders is shouting from the roof tops that the "system is rigged" and many young people agree. Millennials blame the 2008 economic crisis on Wall Street - this is the only major financial crisis that they have experienced and is how their worldview has been shaped regarding regulation, taxes, and the role of government.
Millennials are very upset that the big banks were bailed out (remember Occupy Wall Street?), they are upset at the extreme lack of jobs that they need support their ungodly student loan debt, and they are upset that housing prices and rent are out of reach.
Wall Street has entered another phase of turbulence which is why there has been very little participation in the stock markets by millennials and has added more fuel to the fire in support for Sanders where he is now tied nationally with Hillary Clinton. Youth unemployment is still in the double digits; the youth misery index the highest in history; the cost of education has risen to uncontrollable numbers, the national debt is at $19 trillion; entitlements will be insolvent in a few years, and a majority of millennials have less $1,000 in savings.
All of this has created the perfect storm for wide support of any financial system besides capitalism. And, unfortunately, the only alternative in the national spotlight is Sanders and Democratic Socialism.
Millennials blame all these severe economic hardships on the policies of capitalism when in fact they were created by older generations who only offer policies and initiatives to payoff older Americans in hopes of getting their votes. They have racked up trillions in debt from entitlements for older Americans and stuck millennials with the bill.
Millennials are starting to pay less attention to the so-called micro-aggression on college campuses and are now focused on the macro-aggression of the crony political class of their parents and grandparents.
The most troubling part of the millennials exodus from capitalism to socialism is that no GOP presidential candidate or politician is offering any real solutions to contrast the economically harmful nature of Sanders' socialism.
Will the GOP realize that this is the last opportunity they have to win over the largest and most diverse generation in America's history or will they squander it as they did in 2008 and 2012?
–
TheBlaze contributor channel supports an open discourse on a range of views. The opinions expressed in this channel are solely those of each individual author.