Credibility and trust are vital national attributes of leadership that are nearly impossible to regain once lost.
When President Barack Obama spoke to the United Nations General Assembly about the crisis in Syria, he posed the question: How, after such loss of life and transgression against his own people, can President Bashar al-Assad go back to "business as usual" and rule his own country?
However, I think the question that President Obama should be asking is: After a decade or more of reckless U.S. policy in the Middle East – including military adventurism, forced regime change and the creating of political vacuums that facilitated the ushering in of political Islam in the region – how can we expect the world in general, and the Middle East in particular, to simply listen as though we are still the righteous leaders of the western world?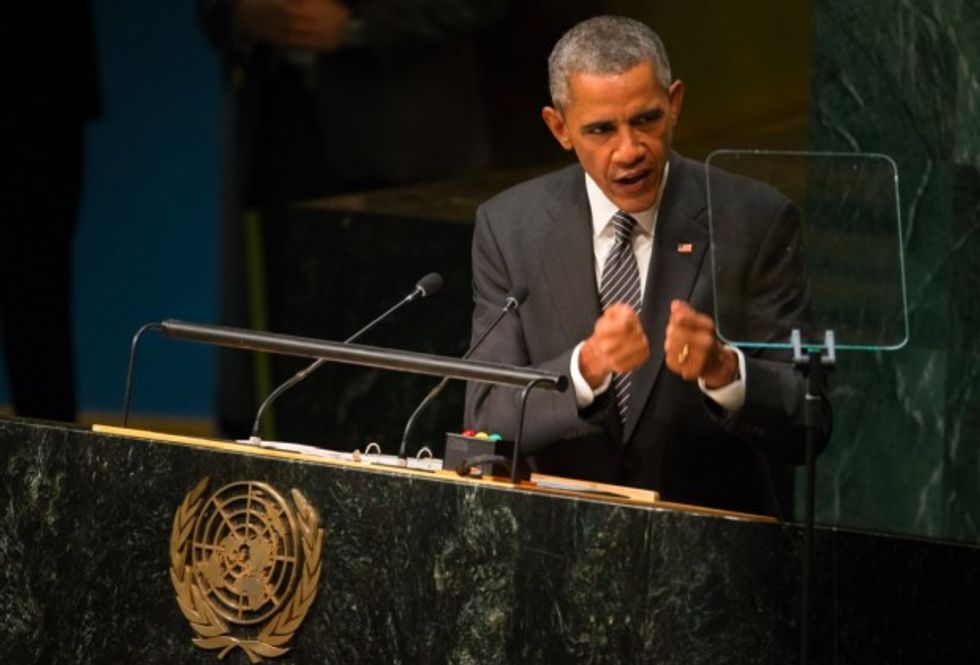 President Barack Obama speaks at the United Nations Sustainable Development Summit, Sunday, Sept. 27, 2015, at the United Nations headquarters. The global meeting is focused on fixing some of the world's greatest problems through a 15-year road map. (AP Photo/Andrew Harnik)
How, after the carnage and the disasters precipitated by naïve U.S. policy in the Middle East, can the world once again trust in Obama's empty rhetoric and lofty goals of democracy and respect for human life in the Middle East?
The other question that President Obama should ask is what he expected the world to do, when in August 2014, he publicly declared that the United States had no strategy to face down the newly emerging Islamic State. In one breath he had relinquished the United States' leadership in the global fight against radical political Islamic.
To add insult to injury, President Obama -- a full year following his initial declaration that the United States has no strategy against Islamic state -- stunned two CNN anchors when he continued to admit that the United States still has no policy to face down the so-called Islamic State.
The lack of enthusiasm for President Obama's speech, as evidenced by the limited applause he received, is indicative that the world no longer views the U.S. as a leader in the Middle East. More disastrously is that the world has no confidence and trust in the current U.S. leadership when it comes to Middle East policies. This is a problem that has no short-term remedy, regardless of how much posturing against the Russians vis-a-vis the global leadership in fighting radical political Islam.
Mr. Obama, in his eight years in office, has fretted away the confidence and lost the trust the United States has had in the Middle East. How long it will take to regain that trust is anybody's guess, but mine is that it won't be for many years to come.
–
TheBlaze contributor channel supports an open discourse on a range of views. The opinions expressed in this channel are solely those of each individual author.