The recent shooting in San Bernardino, California hit very close to home for me, literally. I live in Southern California not far from where the shooting took place.
I watched in horror, as did the rest of the country, while another mass shooting took the lives of 14 innocent people at the hands of those who were pure evil. There is no other way to describe it.
Today, I believe we should all be fully aware that we saw yesterday is not the end but the beginning of what has the potential to become common in this country. I also believe that other attacks will be exacerbated by the fact that our leadership is not protecting us from "enemies foreign and domestic."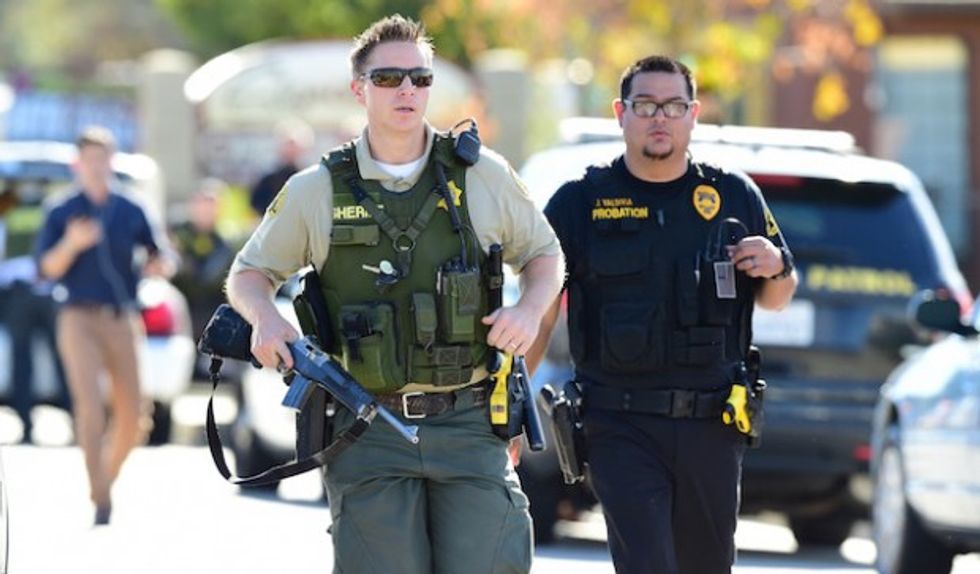 Police at the scene of a shooting on December 2, 2015 in San Bernardino, California. AFP PHOTO / FREDERIC J. BROWN / AFP / FREDERIC J. BROWN 
Instead, President Barack Obama and other elites who believe that they are the "chosen ones" and can tell us how to live our lives, are meeting for a two week all-expense paid "working" vacation in Paris, while engrossed in their global agenda called climate change.
And while they are focused on climate change our nation is on "fire," leaving us essentially to defend ourselves against the "wolves." Meanwhile, Obama continues to spout his well-rehearsed gun control rhetoric after every new incident.
What Obama fails to remember about California is that the state has some of the strictest gun control laws in America and we were still attacked on American soil.
A closer look by Obama at our gun laws would have informed him of the fact that long guns or guns that California considers "assault rifles" have been banned in the state since 1989.
Also, reports indicate that the suspects were well armed with more than just weapons. Obama are you going to ban all explosives too?
So, enough already with the political games. When are you, Mr. Obama, going to start doing your job in protecting the citizens of this country?
America, here is what I know from where I'm sitting.
Our government is failing in its duty to protect us against those that would harm us at home.
Additionally, we have not been demanding that they do their jobs. I agree that we shouldn't have to do this, but that's the position we currently find ourselves in. As a result, we have become enslaved by the political correctness dogma while remaining silent.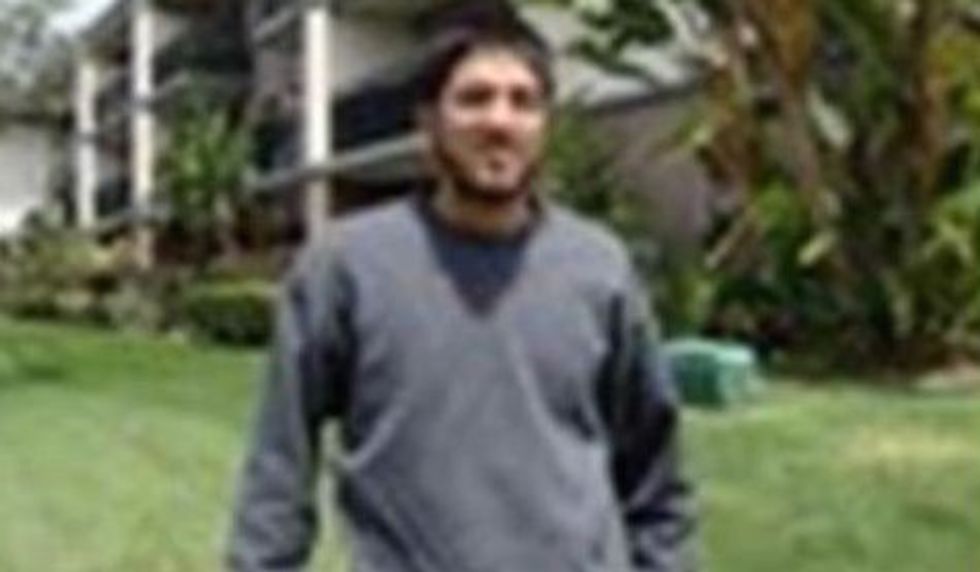 Sayed Farook, the suspect from this week's shooting.
This has to end and we as a nation must require that our government take immediate action to protect us as they have been sworn to do.
Calling our representatives in Congress no longer seems to have much of an impact, at least not unless it is a concerted effort with other groups. There is strength in numbers as they say.
We must continue to build that strength in numbers as we move forward. If it means peaceful and lawful demonstrations on our streets with others then I am willing to march and I hope that you are willing to join me.
I will no longer sit quietly while I watch my country being attacked without even an acknowledgement from our government that there is a problem with terrorism in this country right now!
So far, our government is not willing to even suggest that this was workplace violence let alone a well thought out and deliberate plan of attack on our home front.
We cannot continue going about life as if everything is fine. There is nothing "normal" about fearing for your life on a daily basis while at work, shopping or at home.
Circumstances have changed and they have been different for quite some time. We've just not been willing to accept that and many have been hoping that it would go away. Well, it's not going away.
Earlier this week, I had to have emergency surgery. While sitting in an emergency room where I was experiencing the most excruciating pain I've ever felt, my thoughts turned to "Wow, I hope a gunman doesn't come in here and start shooting up the place."
Those are not thoughts that I've ever had but the realities of our present world circumstances unfortunately, make them rational.
Today, we seemingly can no longer have a "holiday" party and feel safe. We can't even call it a Christmas party. God forbid that the media would refer to the party as a Christmas party for fear of offending anyone even though we celebrate Christmas in December in this country. Stop! Political correctness is helping to destroy us.
I don't know about you, but I'm not willing to sit around and wait for things to worsen or for our government to get it together.
I will be contacting non-profit organizations and other political groups in an effort to call for joint actions which will compel our government to protect its people. I ask that you join me in doing the same.
–
TheBlaze contributor channel supports an open discourse on a range of views. The opinions expressed in this channel are solely those of each individual author.