Mothers care. Seatbelts, car seats, "Look both ways," and "Hold my hand when we cross the street." Mothers know there are threats in the world that are not to be ignored.
On occasion as a new, scared, young mother, I worried even trusting my children to my husband's care. On those occasions, my anxiety was in inverse proportion to how serious he took my cautionary words. Oddly, "Calm down, they'll be fine" made me terrified, while, "You are right, that could be dangerous" calmed my fears. The more I was told to avoid fear, the more afraid I became.
There's a lesson in there for the president.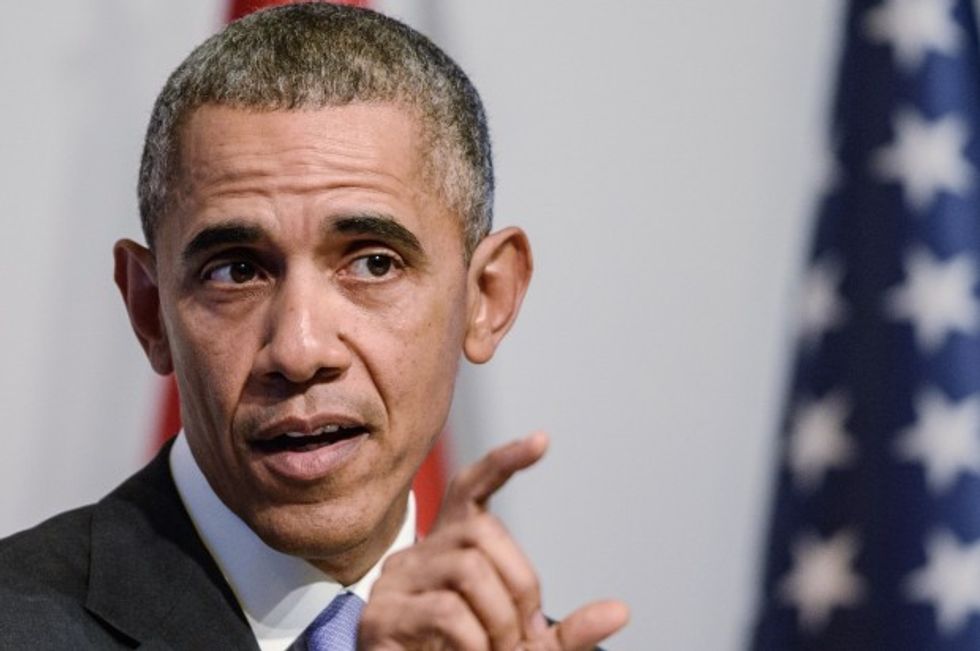 US President Barack Obama gestures during a press conference following the G20 summit in Antalya on November 16, 2015. Obama said on November 16 the United States had no precise intelligence warning of the Paris bombing and shooting attacks that have been claimed by Islamic State group jihadists. The United States has agreed to speed up its sharing of military intelligence with France to try to avert such assaults, the US leader added in a news conference after a summit in Turkey. AFP PHOTO /OZAN KOSE (Photo credit should read OZAN KOSE/AFP/Getty Images)
American children face the greatest threat of my generation's lifetime. The president's version of calm down, "Islamic State is contained," has reawakened the security moms of America. We understand that a threat lurks, perhaps imminently, but the president, the father of our nation, has minimized and obfuscated. And that's just making us more afraid. This makes sense; in fact, psychologists have identified the principle of fear avoidance — that avoiding fear only increases it — whereas dealing with the fear is the only true way to cope.
Apparently, America shares my concerns for good reason.
This chart shows that there were over 200 people killed by Islamic State-directed terrorist attacks from November 12-20 in Paris, Lebanon, and Iraq; plus the additional deaths of almost 100 others from related groups' terrorist violence all over the world. This point is not lost on the public.
The president's approval rating has dropped to 46 percent. New public opinion data shows that a majority of the American people want to engage military force against Islamic State, for 83 percent believe a terrorist attack in the U.S. is approaching. And 55 percent of Americans are not confident that our current government can prevent it.
Obama's weakness has even angered the reporters, who finally confronted him at a press conference when he could only call the terror a mere "setback" and took on a tone of meekness.
Republican National Convention Chairman Reince Priebus put it well: "Never before have I seen an American president project such weakness on the global stage, let alone at a time when the world is in such desperate need of the leadership."
Boy, is that an understatement.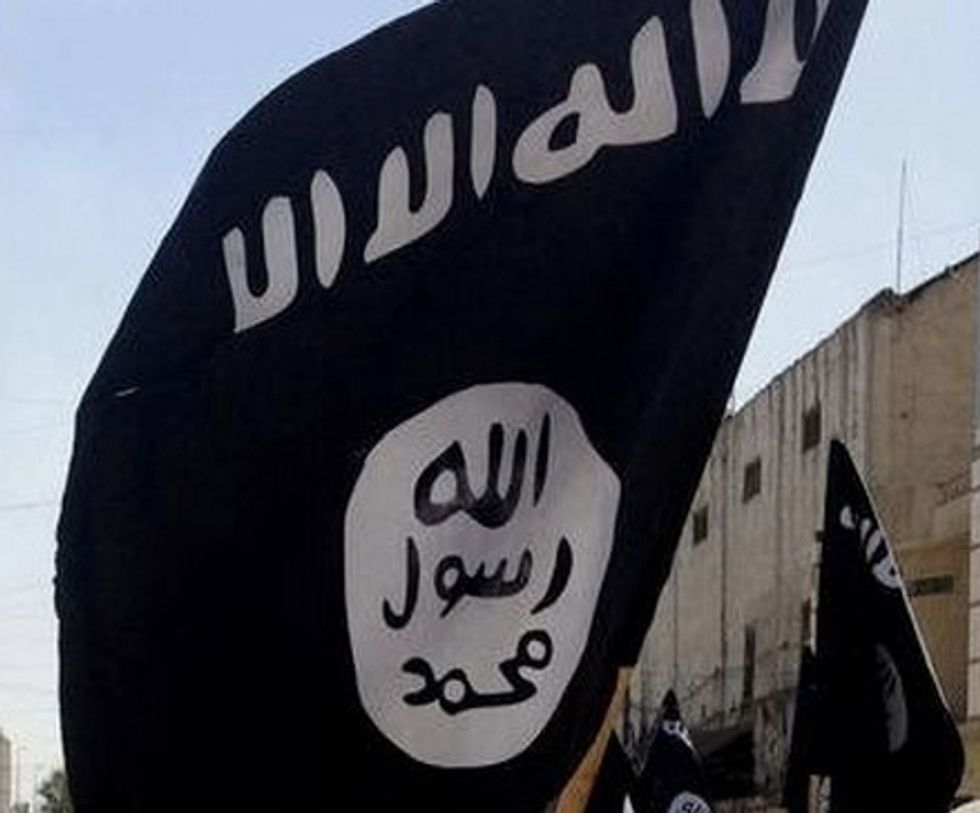 AP Photo
French President Hollande, by contrast, has come out strong against Islamic State: "Faced with terror, France must be strong, it must be great and the state authorities must be firm. We will be. What the terrorists want is to scare us and fill us with dread. There is indeed reason to be afraid. There is dread, but in the face of this dread, there is a nation that knows how to defend itself, that knows how to mobilize its forces and, once again, will defeat the terrorists."
This is the kind of level-headed acknowledgement of fear coupled with a resolute plan of action that can reassure a nation's mothers.
After 9/11, "Security Moms" became an essential voting bloc smartly courted by candidates. In 2004, Security Moms, who affiliated across the political spectrum, were said to be influential in securing the second George W. Bush term, trusting him to protect their children. The 2016 election will once again turn to focus on National Security issues, with economics coming in at a close second for American women. This means that support for candidates such as Ben Carson is falling and support for candidates like Ted Cruz or even Hillary Clinton is on the rise.
What Security Moms understand — but the president misses — is that Islamic State is unadulterated evil. There is no negotiating with them and no reasoning with them; they must be destroyed. There is no diplomatic solution to these homicidal maniacs. It's only the kookiest faction of the far-left that still believes otherwise, illustrated in this nonsensical commercial ironically titled, "Inciting fear isn't Presidential." It dismisses a real threat and its roots in radical Islam. The Democratic National Convention is inciting only more fear, the threat of terrorism augmented by the vacuum of leadership. They are missing the fact that even 52 percent of Democrats say America is at war with radical Islam; the commercial is critiquing even the very term.
President Obama has been neglectful of his duty to protect this nation by remaining steadfastly in denial of the evil that abounds or the motivation behind it. Instead, he should resolutely denounce radical Islamists and their surrogates and work with our expert military to create a plan to not just contain but destroy Islamic State, et al. It is time for him to lead the world in word and deed in reaching this necessary goal. Until America has a commander in chief who is strong and resolute in his role as our protector, we are only left to worry. And the fears in this case are real and justified.
Penny Nance is the President and CEO of Concerned Women for America, the nation's largest public policy women's organization. For more information visit concernedwomen.org.
–
TheBlaze contributor channel supports an open discourse on a range of views. The opinions expressed in this channel are solely those of each individual author.