The Wall Street Journal reported this week that the Federal Communications Commission will henceforth regulate "private data use -- except by Google or Amazon."
It was just over a year ago, remember, that the FCC's Democratic majority voted to implement "net neutrality." At that time, I warned that this would lead to regulatory capture - the phenomenon by which the government regulatory agency and a very small number of dominant companies would develop as a de facto partnership, and that "successful investing in the Internet will be influenced greatly by which companies the FCC's policies favor." Voilá, here we are.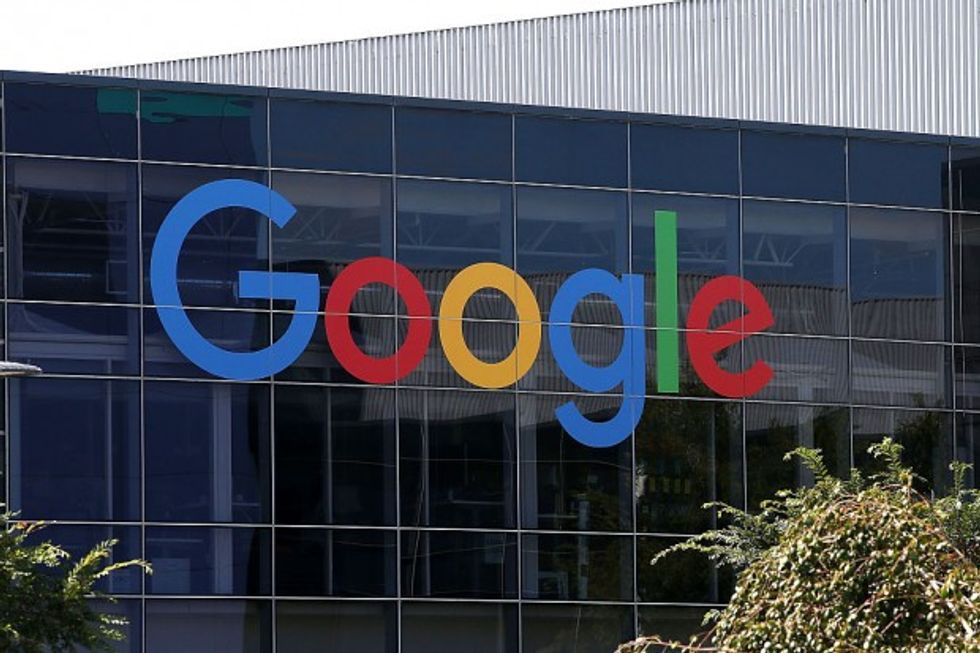 The new Google logo is displayed at the Google headquarters on September 2, 2015 in Mountain View, California. Google has made the most dramatic change to their logo since 1999 and have replaced their signature serif font with a new typeface called Product Sans. (Photo by Justin Sullivan/Getty Images)
According to a Moody's report quoted in the Journal article, the FCC is giving Google, Facebook and Amazon "a distinct competitive advantage" over Verizon and AT&T by exempting the former from the FCC's new regulations. The old telecom giants will now find it harder to compete for online ad revenue.
I predicted last year that the FCC's "net neutrality" regulations were all about special interests and cronyism, and that is what appears to be happening. I further warned that innovation would be squelched resulting in consumers having fewer choices. Now, with its latest rules making it harder for Verizon and AT&T to compete for online ad revenues, the FCC is handicapping and may end up killing Verizon's Go90 video product and the video service that AT&T is planning to launch through its DirecTV brand.
The FCC's actions should not be seen as something independent of the Obama administration, but rather a continuation of the corporate fascism that the president has long favored. Corporate cronyism is typical of the Obama administration. In his 2009 book "Obamanomics," journalist Timothy P. Carney documented Obama's cynical modus operandi of forging strategic alliances with favored corporations while loudly proclaiming that he would defend people against "big corporations."
The fact that Google now is the beneficiary of the Obama administration's cronyism is particularly worrisome in light of Google's behind-the-scenes political machinations. The timing of this new regulatory boon to Google (in the midst of a campaign to determine who will be the next president of the United States) is ominous. I wrote here last month of the disturbing evidence that some top Google executives are committed to getting Hillary Clinton elected by employing the Search Engine Manipulation Effect - a technique that is legal and effective, albeit Orwellian and undemocratic.
It is bad enough that the new FCC rules are a blatant example of political/corporate cronyism and that they disrespect the privacy of American citizens. However, seen in conjunction with Google's partisan activities, one can't help but wonder whether, instead of being a coincidence, the FCC may be the instrument for a lucrative payoff to one of the Democratic Party's key allies. This could be as bad for freedom in America as the Lois Lerner/IRS scandal. What an abomination.
Mark Hendrickson is Fellow for Economic and Social Policy with the Center for Vision & Values at Grove City College.

–
TheBlaze contributor channel supports an open discourse on a range of views. The opinions expressed in this channel are solely those of each individual author.