Life's journey gives rise to certain human needs.
One overpowering need, ironically, comes at that journey's end. It is the need of those at death's door to have the comfort of another human's presence or touch.
A recent revelation raises a fascinating question: Does this need for human touch so dominate our psyche that it exists before one who is dying is even born?
While this question may seem illogical, it will be put into logical context. But, first, some background on what led to my interest in the question.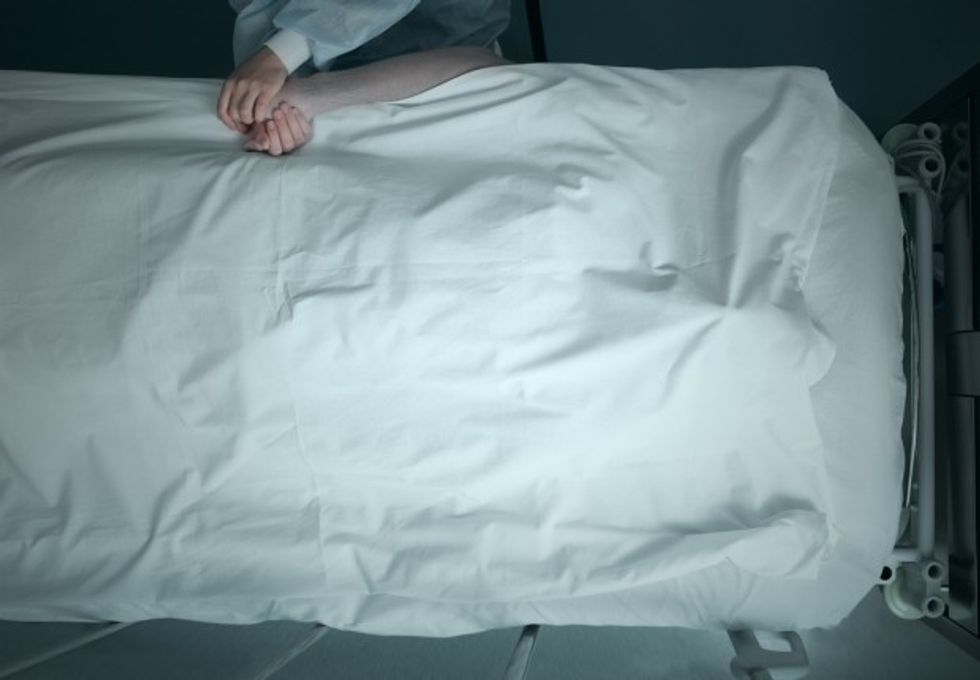 Shutterstock
Life's journey takes us through high school where we start focusing on more mature relationships influencing us throughout the journey.
It becomes a bonding opportunity. Normally, we seek out classmates similarly minded in their pursuits and interests. How strong that bond becomes is measured by time. Years later, upon hearing a classmate's name, does it bring a smile to one's face or scrambling for the yearbook to look up.
With my upcoming 50th Coronado, California High School reunion this summer, I began recalling names that brought smiles to my face. One of those was Nancy.
The one word describing Nancy is "bubbly." She lit up any room she entered with her beaming smile and personality. No one remained a stranger to her.
After high school, Nancy was married briefly, divorcing after discovering her husband was not Mr. Right. She became a flight attendant and our paths crossed again in the early 1990s. Working out of Dulles Airport in Northern Virginia where I was living and owned a townhome, Nancy became a tenant for about two years.
I discovered, even two decades after graduation, Nancy retained her bubbly personality. While her job gave her ample opportunity to share it with others, she remained frustrated in still not having found Mr. Right.
I always sensed Nancy's particular search for Mr. Right was much like the search for the Yeti—i.e., legend says he exists but he has yet to be found. I also sensed the search was taking a toll on her. Only much later would I learn what that toll was.
As Nancy's job caused her to relocate, we parted ways, occasionally talking by phone. But as both of us pursued other interests, the contacts stopped about 15 years ago.
I had subsequently heard she had retired due to medical issues and moved back to Coronado. I tried to reach out to her at one point but failed to get a return call. I would later learn this happened to others as well.
When I recently received an email notifying me my high school class was planning a 50th reunion, I registered on the website. Reviewing the "In Memory" page, I was saddened to see names I recognized, but happy not to see Nancy's.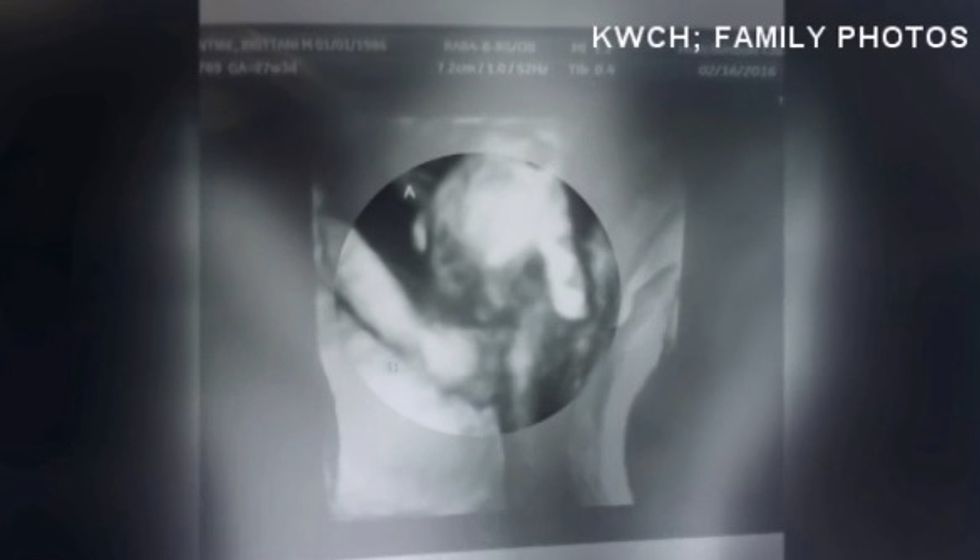 Image source: KWCH-TV
Another name bringing a smile to my face was Bryan. He and I had been very close in high school. Both of us had joined the military, where our paths had occasionally crossed. Not having spoken to Bryan for several years I called to catch up on things.
After spending more than an hour on the phone with him, when I hung up, I realized I had failed to ask Bryan about Nancy. For some reason the thought gnawed at me. But the following week, before I could call him back, he called me with some sad news. Nancy had just died.
Bryan told me over the past several months, he had spent time with Nancy, who was suffering from liver issues—caused by heavy drinking. He had driven her to medical appointments and other activities. He said in her final days, she looked much older than her 68 years.
When Nancy's health took a turn for the worst and she was hospitalized, Bryan and several other local classmates took turns keeping vigil over her, even though she had slipped into a coma. They advised her family they might want to fly out as the end seemed near.
Miraculously, Nancy came out of the coma—excited to see Bryan and others in her room. Although tubes in her mouth made communication difficult, Nancy motioned for Bryan to give her a kiss. I recalled Nancy once telling me she envisioned her Mr. Right being someone like Bryan. Even on her deathbed, her thoughts still focused on Mr. Right!
But coming out of a coma temporarily was Nancy's last hurrah with family and friends. Realizing fighting death now was fruitless, she requested life-support efforts be terminated—and quickly passed.
Nancy's death still lingers on my mind. There is sadness I was never able to reconnect with her, to offer her an occasional supportive phone call to help her through her last of life's battles. There was sadness too I was not physically present to provide that all-important and comforting human touch. Despite the absence of a husband and children to support the end of her life's journey, Nancy's high school friends were there for her.
This brings us back to my initial question about one's dying need for human touch occurring even before one's birth—and a fascinating discovery seeming to support it.
A mother, pregnant with twins—a brother and sister—received devastating news the brother is likely to die in the womb. He lingers on with a hole in his heart and undeveloped brain. But a recent sonogram of the twins has gone viral—showing the dying brother holding his sister's hand.
Apparently, even an unborn child, who undoubtedly will not live to see the light of day, has a need to reach out for human comfort as death approaches.
Nancy's name will always bring a smile to my face. I know, with time, the sadness of my not having been there for her as she fought death will give way to joy. It will be the joy of knowing Bryan and others were there, in my stead, providing that desperately needed human touch and compassion to a dying classmate and beloved friend.
–
TheBlaze contributor channel supports an open discourse on a range of views. The opinions expressed in this channel are solely those of each individual author.