We live in an era that seems to be full of more despair and hopelessness than any time in recent memory. As we look around and see the increase in violence and poverty, just to name a few, many of us wonder what can be done to get our country back on track. It seems that with every step forward we take, it is inevitable that we eventually takes three steps back.
As the search for true change continues, there is one area quietly being reformed from the inside out - correctional facilities.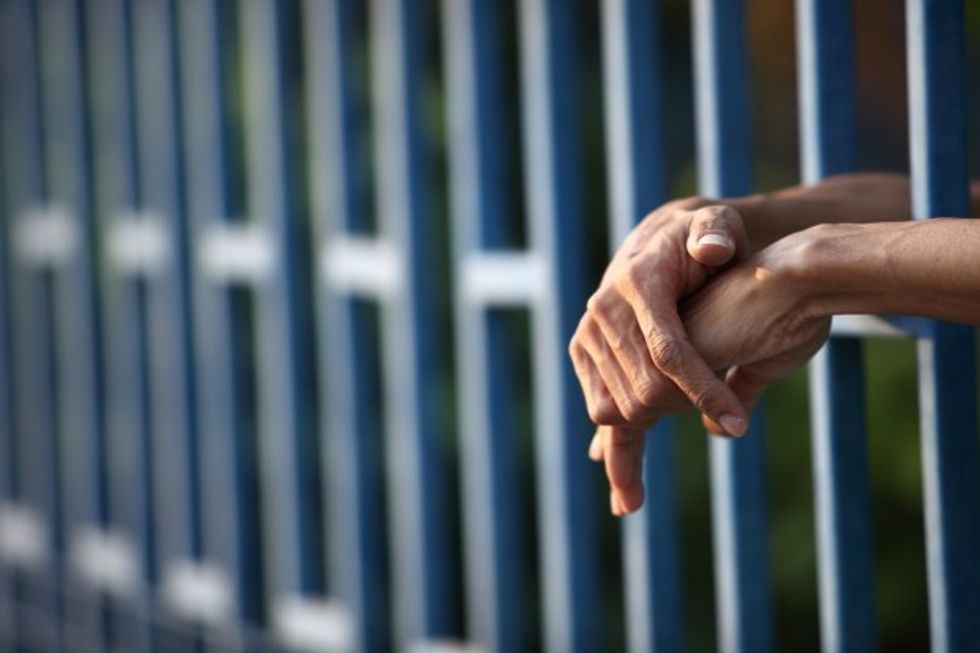 Photo credit: Shutterstock
Investing in the incarcerated is a ministry seldom considered in today's society. It isn't as sexy as a mission trip to foreign countries nor is it as accessible as serving a meal at your local homeless shelter. Don't get me wrong, all of those ministries are needed and do amazing work; but the need for sharing God's love inside prison walls is just as imperative, yet is often overlooked.
Consider some of these facts:
Within three years of being released from prison, 67.8 percent of released inmates become incarcerated again.

Nearly 7 million people are under correctional supervision in the United States (including probation, prison, parole and jail).

Of the 2.3 million people incarcerated in the U.S., 1 million are African American.

The average cost of an incarcerated individual is $30,619.85 per year.
These statistics impact all of us, even if we don't personally know someone in prison. After all, those incarcerated will one day reintegrate back into the public, becoming our neighbors, coworkers and fellow citizens.
To make a lasting change, we must begin by building into these incarcerated men and women; instead of turning a blind eye.
There are some wonderful organizations around the country doing exactly that by bringing the love and grace of Jesus Christ into correctional facilities. For my family and I, working with the incarcerated has become one of our missions in life. That is why we serve with Kairos Prison Ministries and founded The Four-Seven.
Through these organizations, we have the honor of working one on one with incarcerated men and women. And what we have found is not surprising to those who have been a part of these ministries - it works.
For many of these men and women, they have never experienced unconditional love. They have never experienced forgiveness and grace. They have never experienced a supportive community. As many of them will tell you, like generational poverty, incarceration in their families has become a generational norm and expectation.
It is a struggle that many are not equipped to overcome.
But there is hope in the darkness.
When I sit and think of the times when God has transformed my life the most, I realize it has been when I am completely broken and totally lost. When I feel despair in my life, I become desperate for hope and saving. For many of us, that is the case.
That is why I believe the work of God is so powerful in our prison systems. These institutions are full of broken men and women who, like many of us on the outside, may feel lost and hopeless. And for God, they are the perfect clay to be molded.
It is important for us on the outside to show God's love to those who are locked away. And we can only do that through community.
When it comes to sharing the Word of God, prisons are no different than city streets around the country - beating someone over the head with a Bible will accomplish nothing. Yet showing compassion, patience and love has the power to change lives.
If you don't believe me, take it from a fellow who is currently serving time behind bars. This gentleman is engaging with these organizations of believers who come into the prison weekly to fellowship and share the Word of God. Here is what he shared with me (just one of many testimonies):
"[My life] has changed in so many ways in the nine years I have been locked up. First off, I've come to realize there is more to life than going to the bars every night getting drunk and partying. Family time and spending more time building these relationships are more important. Also, doing the right thing makes me feel good on the inside. Helping others brings you up and maybe helps lead them in the right direction.
Also, it helped show me there are people out there who really do care more for me than those 'friends' who were out there having fun with [me]. They've showed me that Jesus does love me no matter what sins I've committed and I'm not lost."
How much of a change do these types of ministries have inside prisons? Take this for an example - the national recidivism rate (released inmates who re-offend) in the United States is just shy of 50 percent. The recidivism rate in the U.S. among inmates who have participated in the Kairos program? Less than 15 percent.
It works, and it changes lives forever.
These organizations are creating Godly communities in some of the darkest places in our country. And while they are incredibly successful, they are still in desperate need of additional volunteers to help reach more inmates around the country.
"Thank God for ministry that is holistic and meeting the needs of inmates in the prisons," said prison chaplain Sylvia Moseley. "We need more prison ministries [and volunteers] that have a vision to reach, mind, body and soul, because we are commanded to love the Lord with all our heart, mind, and soul."
As daunting as prisons and inmates may sound, God calls us to visit those in prison. Regardless of their crime, regardless of their past and regardless of their faults, they are just like you and I - children of God, worthy of His love.
If we want to change our neighborhoods, change our cities and change our world, we must start taking a strong interest in the lives of incarcerated.
And for those of you thinking this is a ministry you aren't made for, I leave you with this:
Twenty-five years ago my father gave his heart to Christ - agreeing to do whatever the Lord asked of him, with one exception: working with inmates. My dad has spent the last 23 years sharing God's love to men inside maximum security prisons.
It doesn't take "someone special" to change the lives of the incarcerated, it just takes a willing heart.
–
TheBlaze contributor channel supports an open discourse on a range of views. The opinions expressed in this channel are solely those of each individual author.