To the delight of many and the dismay of a few curmudgeons, "Downton Abbey" has been a TV phenomenon, a spectacular success.
By Season 3, it had become the highest rated PBS drama of all time. Due to the show's immense popularity, series creator and writer Julian Fellowes kept adding seasons.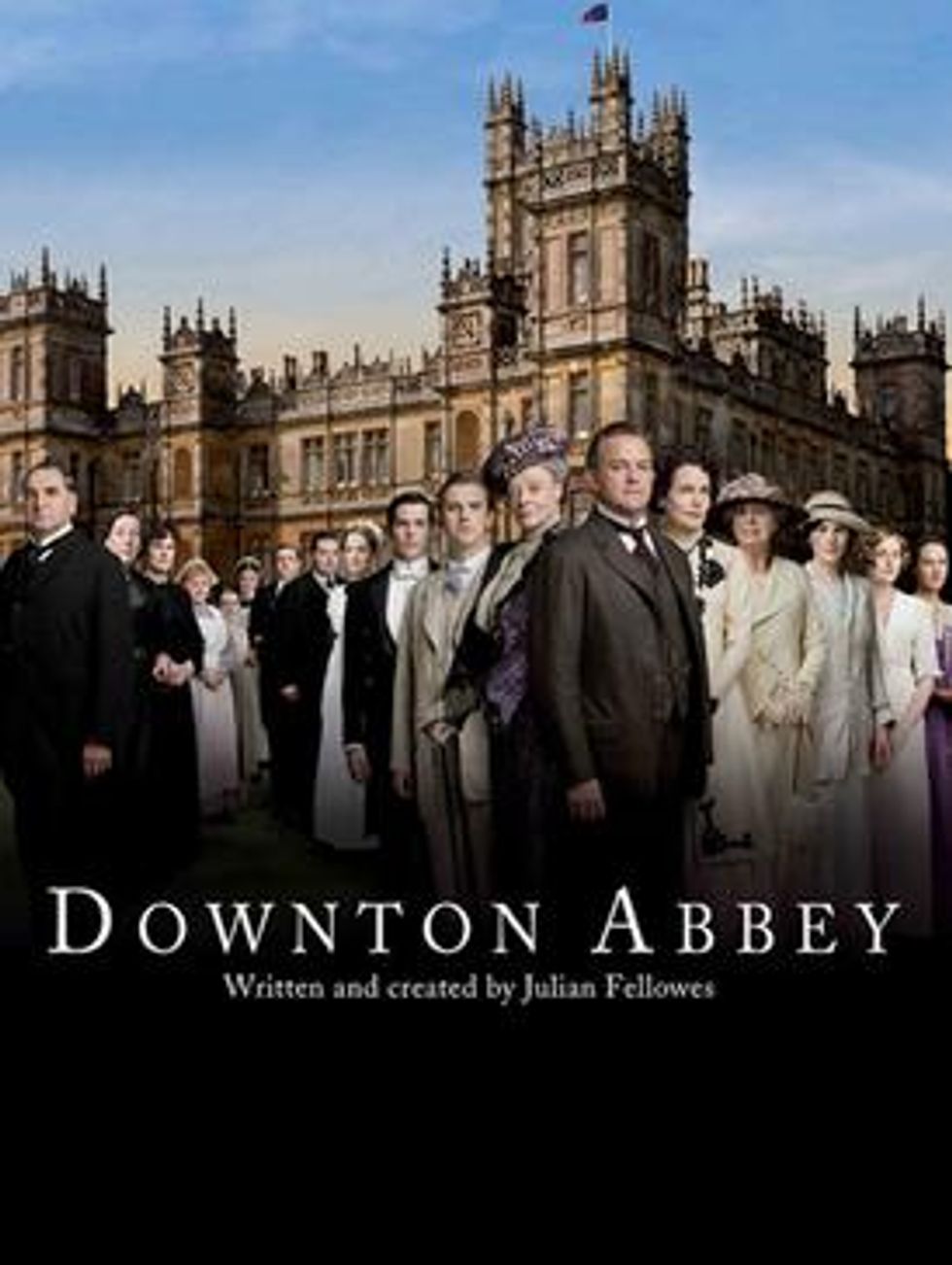 IMDB
Now the sixth and final season is upon us. Episode 1 aired on January 3. After months of anticipation and the hope that Fellowes could keep the magic going for one more season, the moment of truth has arrived.
Relax, "Downton" fans; having watched all eight episodes of Season 6 plus the hour-and-a-half-long series finale in advance of the PBS telecast, let me assure you that you have nothing to worry about. If anything, Fellowes and the marvelous cast and crew of "Downton Abbey" have outdone themselves. Series 6 is a triumph from start to finish--not flawless, of course, but consistently engaging, repeatedly poignant, and utterly entertaining.
Here is what you have to look forward to (no plot spoilers included):
1. Season 6 is a sumptuous visual feast. The outdoor scenes were framed and composed with an artist's eye, and I suspect that the cinematography was digitally enhanced because of the way the beautiful colors "popped."
2. Most of the time, Fellowes' finely drawn characters continue to warm our hearts, win our empathy, and cause us to root for them. Of course, not all is peace and concord in "Downton's" world, and the faults, flaws, and foibles of various characters periodically drive us to distraction.
3. The talented cast continues to deliver uniformly believable portrayals of their characters' various quirks, constancies, and, most importantly, growth.
4. Fellowes' trademark witty dialog is liberally peppered with delicious one-line zingers with only a few of them falling flat.
5. Fellowes never skips a beat in skillfully weaving together DA's multiple subplots with impeccable timing.
In sum, you're in for a treat. I have to confess that my eyes watered more during Season 6 and the finale than in any previous show I've watched, including the first five seasons. Call it "soap" if you want to, but these are people we care about.
So, what does the popularity of "Downton Abbey" mean?
In terms of entertainment, it means that millions of Americans still value a good story about real people living their daily lives. We don't need spectacular special effects, lurid visual images, supermen or women with powers far beyond those of ordinary humans, or vulgarity to hold our interest.
In terms of culture, the show's popularity indicates that millions of Americans are more attracted to the wholesome than the tawdry. Some critics may say that the prevalent wholesomeness of the show is anachronistic, but most of us rebel against the notion that wholesomeness is outdated.
In terms of our national character, we still admire virtue. While the detailed manners of the still class-conscious British society of a century ago may be passé, there is something quite appealing about people living their lives so that the default mechanism is self-restraint rather than self-indulgence. How refreshing to look in on a microcosm of the world in which people generally treat each other with respect, even if they don't particularly like each other.
Finally, "Downton Abbey" says something about our moral and spiritual values. The show exalts decency and goodness. It portrays life as consisting of choices between right and wrong. Those choices have consequences, with right generally resulting in happiness and wrong in sorrow. Americans value morality. We still respect what is right and good. There's hope for us yet!
–
TheBlaze contributor channel supports an open discourse on a range of views. The opinions expressed in this channel are solely those of each individual author.