On the night of May 23, 1995, I remember sitting in the living room of the house I grew up in, waiting for the final episode of the sitcom "Full House" to air.
The fictional Tanner family from San Francisco had taught me a lot. They dealt with moral issues like stealing and lying, how to overcome peer pressure and even what to do when a friend might be in trouble. They were lessons that reinforced what my own parents were instilling in me.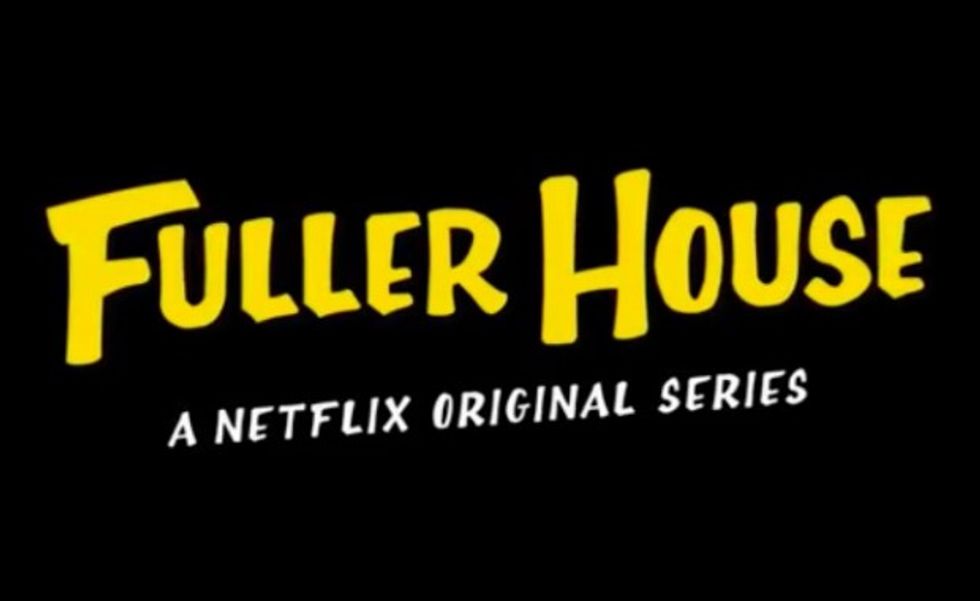 Screengrab
I was upset because I knew the show would be coming to an end and the TV family I had grown up with would disappear. Of course, the internet at that time was in its infancy and no one knew where or if we would hear from the "Full House" cast again. A piece of my youthful innocence and American family values faded after that broadcast.
Fast forward 21 years and not only has "Full House" returned (thanks to the smart people at Netflix) as the rebooted series "Fuller House."
And while there have been several TV reboots in recent years like "Dallas," "Charlie's Angels," "Knight Rider," "90210" and the "Bionic Woman," they have all come and gone, tapping briefly on our nostalgic heartstrings but failing to make the same connection as the original.
The thought of these beloved characters returning, even if the actors who've portrayed them have run afoul since the end of the initial series, generated so much excitement in me. But I couldn't articulate why.
When "Fuller House" finally premiered, I was giddy. I cleared my schedule so that I could watch as much of the new season as possible in one binge-dose.
The first episode was like a warm hug.
It featured nearly all of the original cast, sans Mary Kate and Ashley Olsen's "Michelle," and felt like the series finale they'd never had. I smiled big when I heard old catchphrases; I marveled at the set of the house itself being identical to the original; and I laughed when new characters referenced old storylines.
IMAGE DISTRIBUTED FOR STARLIGHT CHILDREN'S FOUNDATION - From left, Candace Cameron Bure, John Stamos and Bob Saget attend the Starlight Awards at the Skirball Cultural Center on Wednesday, Sept. 25, 2013, in Los Angeles. Invision for Starlight Children's Foundation
Over the course of the following two days I mowed through the entire season. I was reacting with delight alongside many people on my social media accounts about how much funnier "Fuller House" is than "Full House" and even a little edgier.
Most of my social circled agreed that the new show remained true to the old show and that the heart of the series was still intact. That's a balance most reboots never seem to manage well.
"Full House" was known for its cheesy storylines and sentimentally sappy moments. "Fuller House" has plenty of those to spare, but is also keenly self-aware, poking fun at itself in the process. It's a new dimension to the program that makes it fun and fresh.
Getting to experience the next chapter of the Tanner family's life and see characters who were once children themselves now raising children was like a gift to the 9-year-old me who sat moping on the couch when the original series ended.
After finishing "Fuller House," I couldn't get over how oddly comforted I felt. "What's going on?" I thought to myself. This silly sitcom's return had lifted my spirit somehow.
I messaged a friend of mine who also grew up with the show and is now married with his own children who said he was feeling the same way.
"It seems to have fit like a puzzle piece into some void I didn't know I had, if that makes sense," he said.
That's when it hit me. As a country, we've changed a lot in the last two decades. Some would say we've even fundamentally changed. From the breakdown of the family itself to deteriorating values, we've become something radically different than our 1995 counterparts.
He was absolutely right. A void of who we know we should be has subconsciously grown, and as pop culture and entertainment has also been redefined, we've not had something to fill that void since.
We've lost our way.
"Fuller House" reminds us of those simple truths and provides us the family values we've been longing for. Its original theme song, now sung by Carly Rae Jepsen, says it best:
"When you're lost out there and you're all alone, a light is waiting to carry you home."
–
TheBlaze contributor channel supports an open discourse on a range of views. The opinions expressed in this channel are solely those of each individual author.