Once again, liberal-run New York City is seeing bold criminals attacking, robbing, and victimizing Gothamites on video. And it appears there's nothing they can do about it.
The latest feel-good holiday moment from the city, where bad guys are experiencing increasing free rein to do as they please to innocent citizens who pay to be protected by their local government, came Monday when a bad guy dressed as a UPS delivery guy, along with his accomplice, held a couple of Bronx grandparents and their young grandkids at gunpoint and robbed their apartment, the New York Post reported.
According to video provided by NYPD Crime Stoppers, a guy in a brown jacket and winter cap with UPS on the front knocked on the couple's door holding a box, clearly presenting himself as a deliveryman.
When the unnamed 60-year-old grandmother opened the door, the perp pushed her inside and pulled a gun from the box he was carrying, the Post said. Once inside, he was joined by his criminal cohort, and the disgusting duo told the woman, her 63-year-old husband, and grandchildren, ages 6 and 8, to keep quiet, keep still, and tie themselves up with zip ties, "so we can get done quick," according to cops.
The pair made off with a pair of iPhones, an iPad, a pile of personal documents, and the contents of a safe, cops said. Oh, and the scoundrels, who are still on the loose, took a children's piggy bank, the Post noted, nabbing more than $7,500 in cash in all.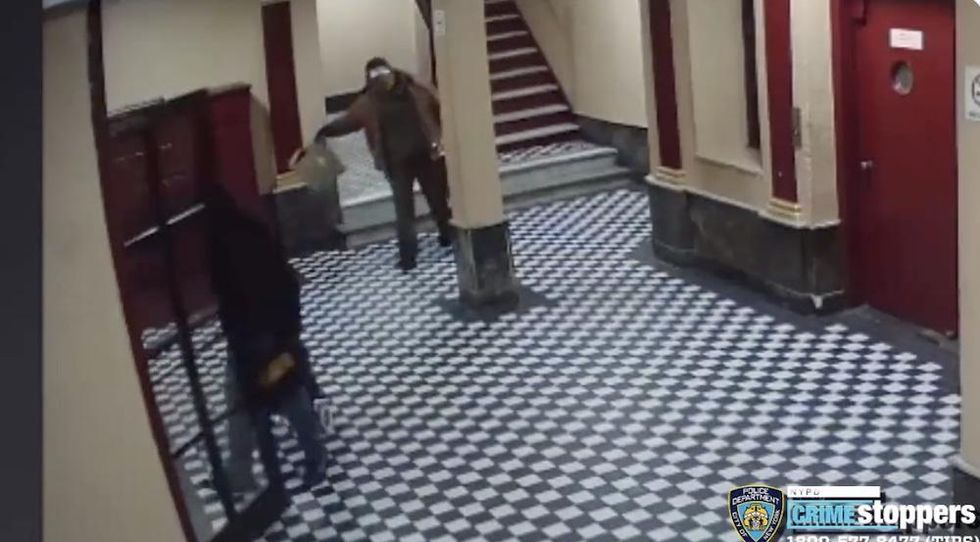 Image source: Twitter video screenshot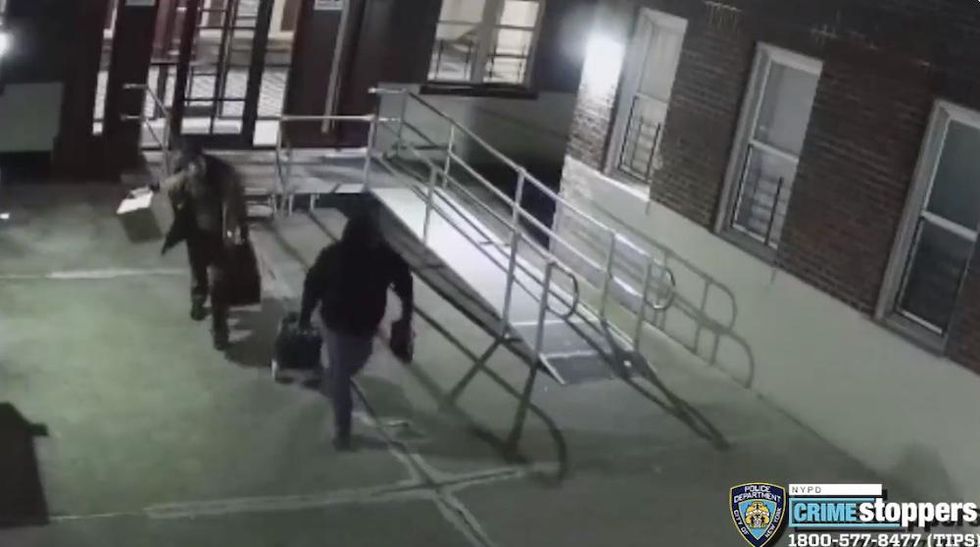 Image source: Twitter video screenshot
The headline of this story has been updated.