Even among those who operate in the activist circles of Occupy Wall Street, the group of tactics labeled as "black bloc" are controversial, largely because violence is an unpredictable element of any political movement, and black bloc tactics necessitate violence. Some particularly nasty examples of the behavior in question include throwing stones through shop windows, or spray painting them with obscene slogans, or in some cases even attacking police officers.
Of course, the Occupy movement has an even bigger problem in dealing with these tactics - since they're trying to frame themselves as a Leftist response to the Tea Party, they have to at least cut convincing figures as Tea Party-esque activists. That may be more difficult in the aftermath of this report by the blogger Citizen Journalist:
While receiving broad local coverage, most of the MSM seemed to miss the OWS connection, despite the fact that the OWS involvement of at least two of the arrestees was easily ascertainable.

Alexander Penley and Nicholas Thommen were charged with assault on a police officer, menacing and inciting to riot after allegedly using a metal pipe to push back several cops in the Astor Place coffee clash Saturday night.

As we had noted, both Alexander Penley, 41,  and Nicholas Thommen, 30, had connections with OWS;  in fact, they were described on OWS twitter accounts as "organizers".  Twitter accounts also noted the "march" was full of OWS members. Additionally, OWS "jail support" was provided, and providing bail for the two men was discussed.[...]

The third man, Eric Marchese, 24, had a prior arrest in NJ for "improper behavior", which is a disorderly persons offense in New Jersey.
So who are these fine, upstanding gentlemen? Do they look anything like these comparable Tea Party organizers: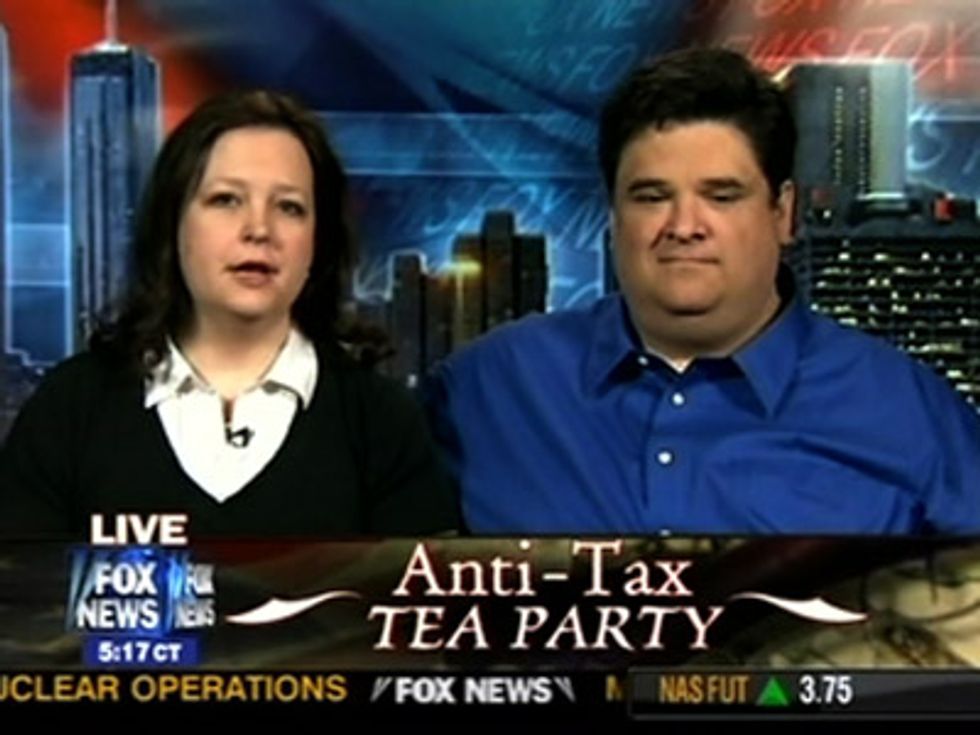 Well...not quite:
Just to recap, the guy on the far left of the picture (they're all on the far left politically) is a practicing attorney. And this is how he spends his spare time.
H/T Weaselzippers