Wesleyan University in Middletown, Conn. has a reputation for being accepting of all varieties of different people regardless of skin color or sexual orientation - so much so, in fact, that the school proudly flaunts the nickname "Diversity University" to attract students.
However, that image suffered something of a crack recently. Specifically, Wesleyan recently played host to a celebration of Holi, the Indian Festival of Colors, in which celebrants often paint themselves using various types of colored powder.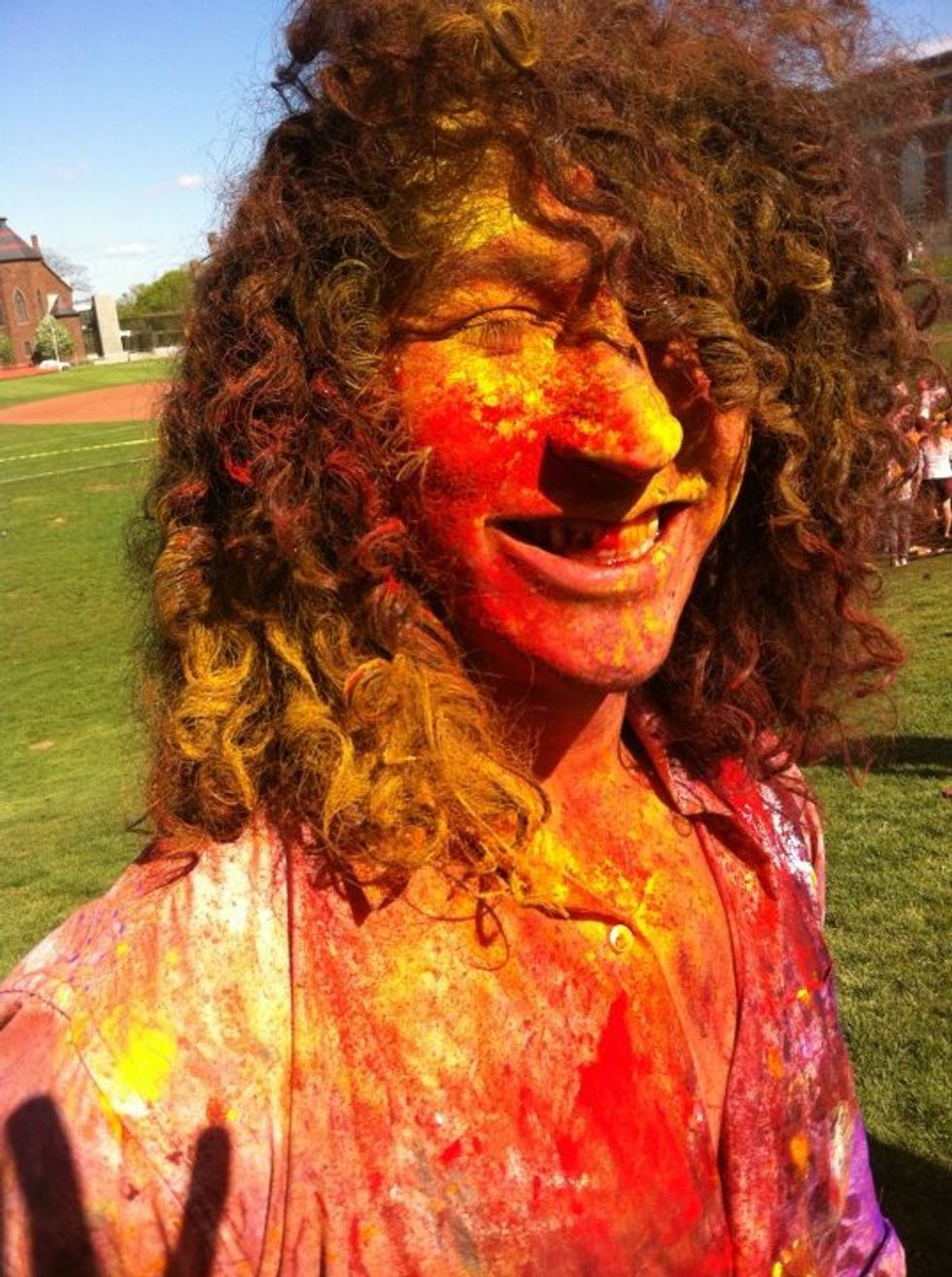 Naturally enough, the school's maintenance staff didn't feel like cleaning up the fallout from this particular type of celebration. This meant keeping students out of public spaces like the Usdan University Campus Center.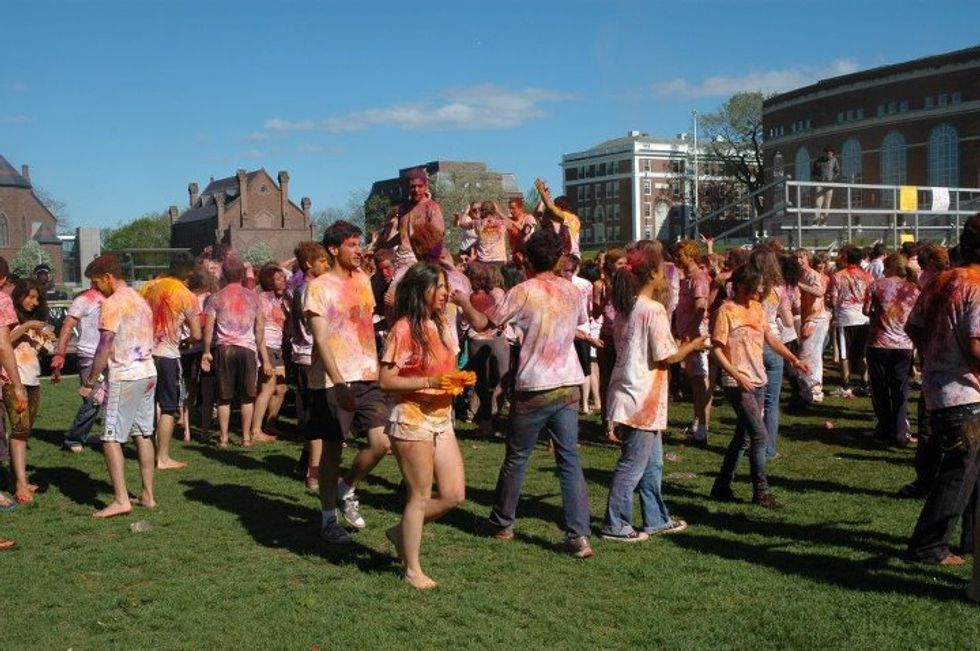 Simple enough, right? Apparently so, which is why the maintenance staff asked a student simply identified as "Katherine Y" to create posters to place at every entrance of the center warning people who'd covered themselves in colors to keep out. The resulting flyer wasn't quite what you might expect:
"No colored people" being a phrase with some problematic racist history behind it, naturally a ton of students were offended by the flyer, despite the fact that the offending phrase was obviously written in jest and didn't signify any actual racist intent on the part of the student responsible. In fact, we can say conclusively that racist intent didn't exist after the student responsible apologized in a statement obtained by the campus blog, Wesleying:
Hey everyone–

This was my fault and I want to take 100% responsibility for it. Shakti was asked by Usdan to put up posters telling people who had participated in Holi not to enter Usdan in order to not make a mess of colored powder everywhere, and the above poster occurred to me as a joke.  I'm not sure why the obvious offensiveness of it didn't hit me in the face immediately and I am deeply, deeply regretful that I ever printed these. I am very sorry to anyone I have offended and welcome anyone who wants to talk to me about in person to give me a call at [removed] or e-mail me at [removed]. I really hope that this very poor-taste decision doesn't get in the way of all the work everyone in Shakti has been doing for the past semester to get Holi to happen and encourage people to take issue with me personally rather than the group. I once again apologize for making such an awful decision and emphasize that I'm totally open to hearing your rants, opinions, and concerns. I know I deserve them.

Very very regretfully,

Katherine Y.
Unfortunately for Katherine Y, it wasn't only Wesleyan students who were offended by the rather less-than-graceful poster. Now a national organization calling itself the Universal Society of Hinduism is demanding an apology from the university itself, claiming that since the flyer was a response to their festival, and given that most of their adherents are "colored," they deserve recompense:
"It was very insensitive to the students and others who celebrated this popular Hindu festival of colors and it was belittling the entire community," said Rajan Zed, the president of Universal Society of Hinduism.

This Hindu leader from across the country heard about this and demanded an apology from the university.

"We are also colored you know, most of us are, and so it is very offensive, you are banning a whole class from entering the main center on campus," Zed added.
You can watch the NBC Connecticut News Report on interesting local controversy below:
Now, setting aside the issue of whether the intentionally ironic flyer in question is meaningfully more racist than, say, the apparently completely non-ironic "eviction flyers" handed out to Jewish students at Florida Atlantic University, one has to wonder what sort of other issues the Universal Society of Hinduism thinks is worth its time, if the collegiate equivalent of a bad joke merits being on their radar. As it turns out, we can find at least one answer - Burger King Ads: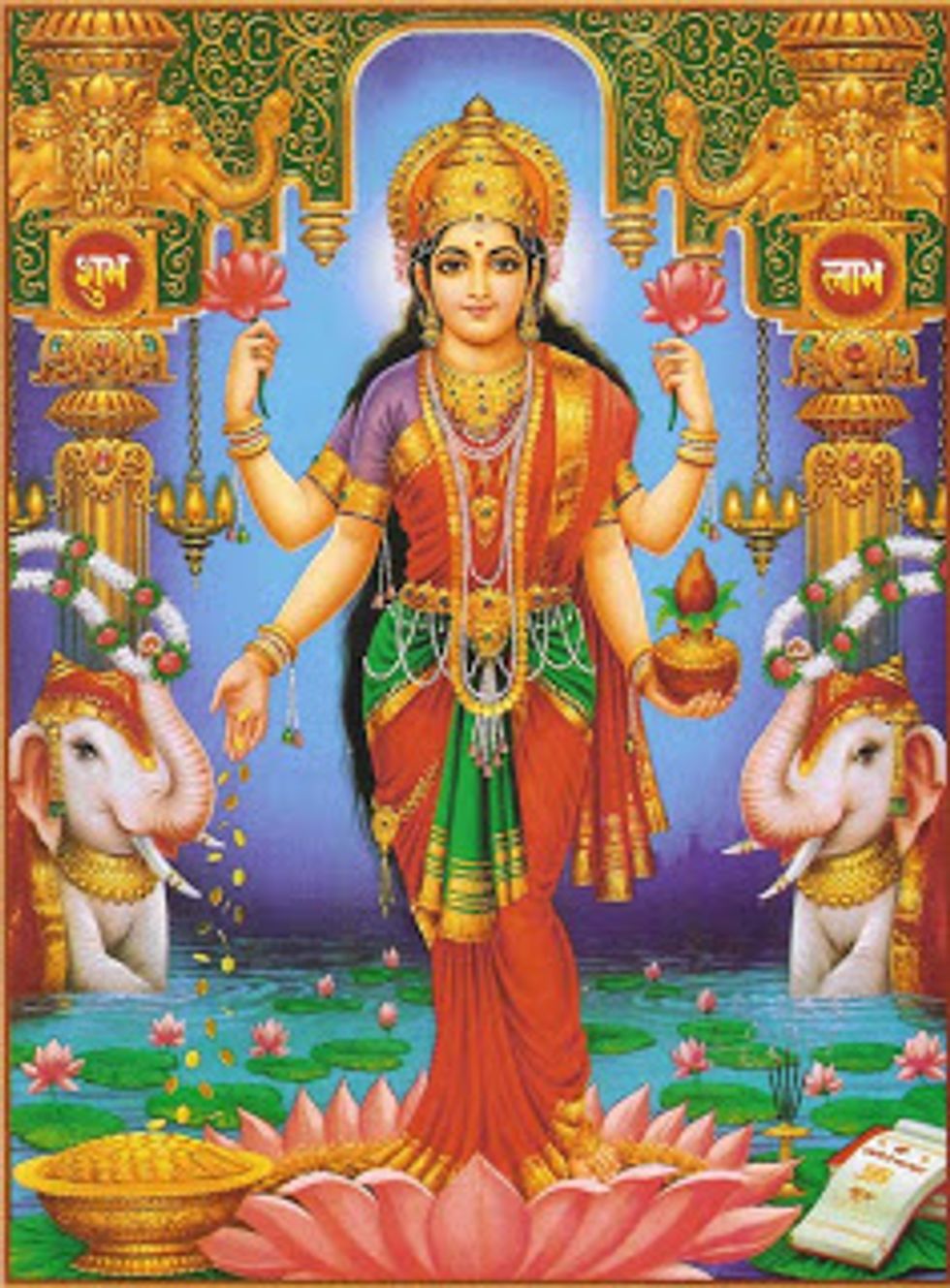 From a blog entry linked through the group's website about the ad above:
Hindus have asked Burger King Corporation to publicly apologize and immediately withdraw a poster seen in Spain, which shows Hindu goddess Lakshmi promoting a meat sandwich, which they termed repugnant.

Acclaimed Hindu statesman Rajan Zed, in a statement in Nevada (USA) today, said that it was highly disturbing to see goddess Lakshmi, who is highly revered in Hinduism, modeling for a meat sandwich as shown. Lakshmi was meant to be worshipped in temples or home shrines and not for pushing meat sandwiches in the streets for mercantile greed of a global corporation.

The poster is titled "LA MERIENDA ES SAGRADA", which roughly translates as "Snack is sacred" and shows a meat-cheese sandwich with few other products for 1.75 Euros. What was so 'sacred' about a meat sandwich, Zed, who is president of Universal Society of Hinduism, asked.

Rajan Zed pointed out that Hinduism promoted strict vegetarianism insisting on ahimsa (not harming living creatures) and non-killing, and renouncing animal slaughter and meat eating. It suggested taking of sattvik (vegetables, fruits, etc.) and avoiding rajasik (eggs, etc.) and tamasik (meat, intoxicants, etc.) foods.
Worth the attention of a national organization?