NerdWallet, a group that specializes in financial literacy, has put together the following infographic to help break down the mountain of financial data found in "The Forbes 400: The Richest People in America."
Have you ever wondered which industry boasts of the most American billionaires? Or how much the average Forbes "400" member is worth? With the help of the following chart, you can now visualize the answers to these questions.
"NerdWallet broke down the data by industry to find out who got rich and how they got rich, as well as which industries are the most prominently represented," the site explains.
"We find that just over half of the country's richest 400 billionaires -- 205 households -- made their fortunes in one of the top 4 represented industries on the list: finance, retail, tech, as well as oil & energy," the site adds.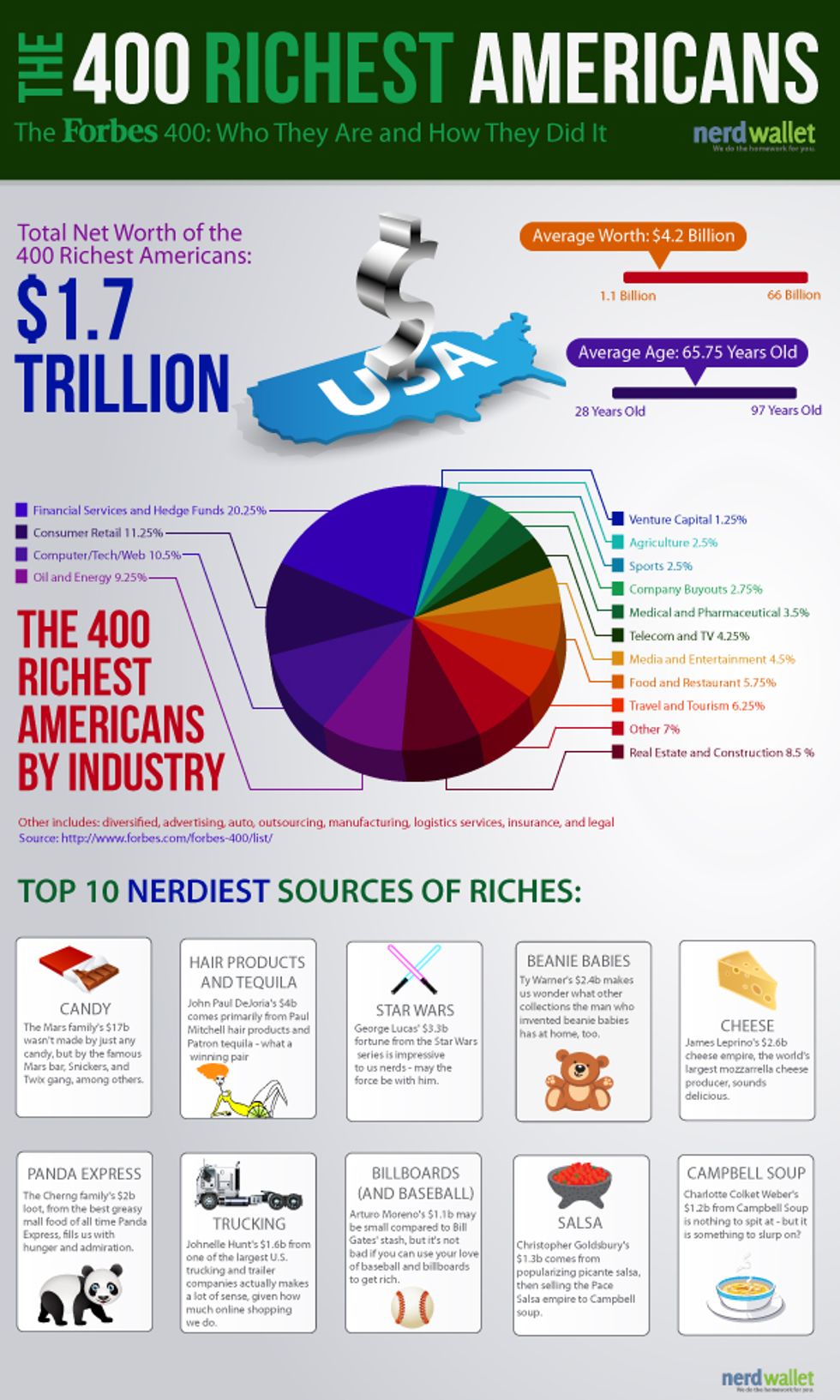 Follow Becket Adams (@BecketAdams) on Twitter