President Barack Obama was captured on video doing an exploding fist bump with Sen. Mark Kirk (R-Ill.) on the House floor following his State of the Union address on Monday. It is being dubbed the "exploding bipartisan fist bump."
This GIF, courtesy of Gawker, is now spreading across social media: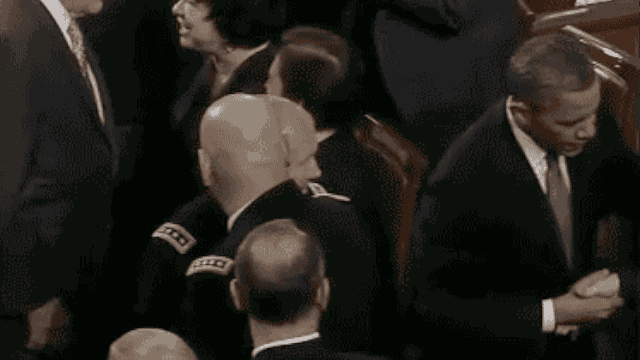 You may recall, Sen. Kirk suffered a stroke in 2012 and recently returned to Congress. Kirk claims to have seen "angels" and says the stroke was a "gift from God."
(H/T: Gawker)