Scottish fisherman John Souter placed a message in a bottle 42 years ago — and it was just discovered by a German tourist on the shores of New York.
According to Mail Online, which first reported the story, Souter was on a fishing trip in 1973 when he was sailing with his father and late brother-in-law.
City tourist finds 41-year-old Scottish message in a bottle - http://t.co/lhrTH0oAIC pic.twitter.com/aT9MrgR6EH

— Noted News (@NotedNews1) January 5, 2015
The 66-year-old wrote the message on a torn out page of an edition of the fishing almanac and tossed it into the ocean.
"I remember doing it," he told Mail Online. "I was aboard my father's fishing boat. I tore a bit of paper out of an old fishing almanac on board and wrote my name, address and the date on it, before putting it inside an old Hay's lemonade bottle and throwing it into the sea."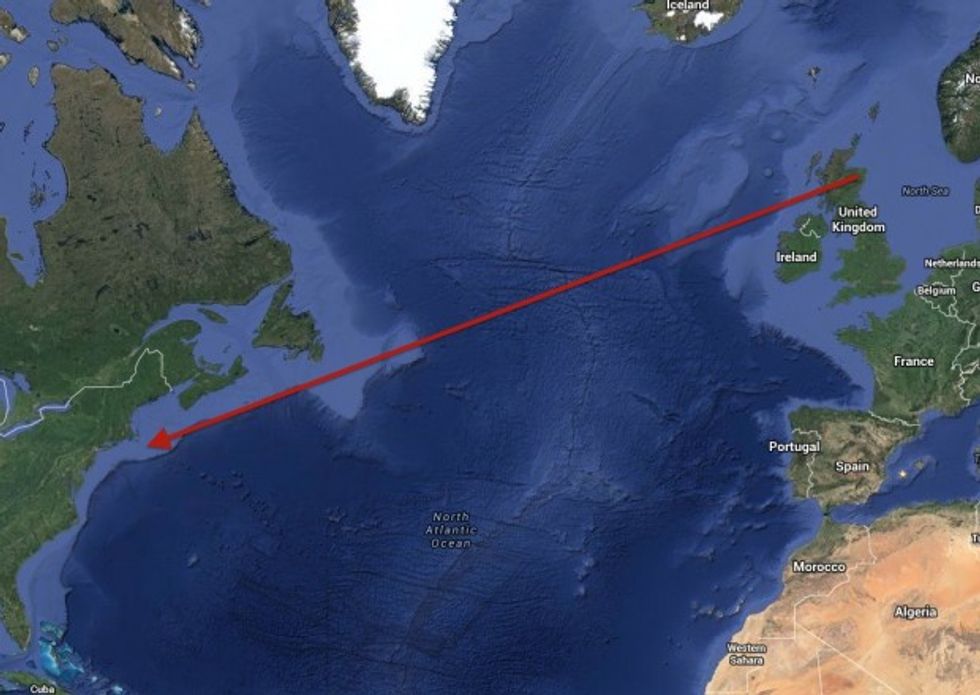 Image source: Google / TheBlaze
"Bill did the same thing. He heard from someone who found his note within a year, but I'd completely forgotten about mine. It's amazing to think how far it travelled," Souter added.
The unknown message, encapsulated in an old Hay's lemonade bottle, was discovered by Michael Scholz on Jones Beach during a recent trip. He took it back with him to Germany before mailing it to Souter.
That means the bottle ultimately traveled more than 8,000 miles before making its way back to its owner, Mail Online reported.
—
Follow Oliver Darcy (@oliverdarcy) on Twitter