The Connecticut Supreme Court is set to hear the case of a 17-year-old girl who is in temporary custody of the state after she refused to undergo chemotherapy treatment for Hodgkins Lymphoma, a form of cancer with which she was diagnosed in September 2014.
The controversial decision by the Connecticut Department of Children and Families to step in has prompted passionate responses from both supporters and opponents of the decision. Supporters say it's the department's responsibility to ensure the girl gets the treatment she needs to survive while opponents claim it's a move that could place the rights of 17-year-old "Cassandra C," as she is referred to by court papers, in jeopardy.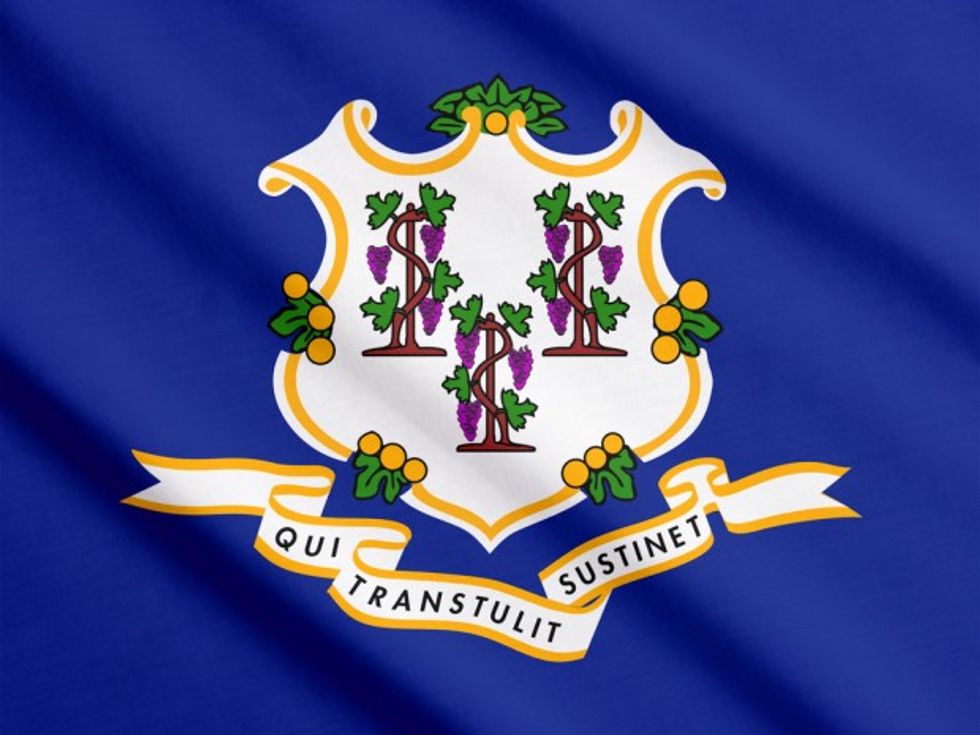 State flag of Connecticut (Photo credit: Shutterstock)
"It's a question of fundamental constitutional rights – the right to have a say over what happens to your body and the right to say to the government 'you can't control what happens to my body,'" Cassandra's mother's attorney, Michael Taylor, said, WTIC-TV reported. "That really ought to be up to Cassandra. It ought not to be for the state to jump in and say 'well, regardless of your decision, we think we know better."
But Connecticut DCF sees the matter much differently. A spokesman for the department explained the state's side of the case to TheBlaze Tuesday.
"When experts -- such as the several physicians involved in this case -- tell us with certainty that a child will die as a result of leaving a decision up to a parent, then the Department has a responsibility to take action. Even if the decision might result in criticism, we have an obligation to protect the life of the child when there is consensus among the medical experts that action is required," the spokesman said.
Following Cassandra's diagnosis in September, DCF petitioned the court to grant the state temporary custody of the girl but Cassandra was allowed to return home to her mother provided that she undergo future treatments. Cassandra's mother complied with the order at first. But after Cassandra received two rounds of chemotherapy treatment she ran away from home to avoid further medical attention, court filings revealed.
Cassandra later came back home but refused treatment. The court then ordered that Cassandra be removed from her home and placed in DCF custody. The state was also granted the authority to make all necessary medical decisions on the girl's behalf, according to documents.
Photo Credit: Getty Images
Cassandra, who was admitted to Connecticut Children's Medical Center in Hartford December 10, 2014, is not allowed to leave her room. To ensure she's doesn't, the hospital has positioned a staff member at the door which remains open at all times. DCF confiscated the 17-year-old's cellphone on December 17, 2014.
Court papers also revealed that Cassandra underwent surgery on December 17 during which the hospital installed a port in her chest to allow for chemotherapy chemicals to be infused into her body. On December 18, the hospital resumed chemotherapy treatment and has continued it since that time.
Cassandra and her mother filed a motion for expedited appeal that same day. The court then granted their appeal December 23. The Connecticut Supreme Court is now set to hear the case January 8, according to WTIC-TV.
(H/T: WTIC-TV)
–
Follow Jon Street (@JonStreet) on Twitter