Senate Majority Leader Mitch McConnell (R-Ky.) on Wednesday said the new Republican majority would work to fix a Senate that became marginalized under Democratic leadership, and said steps to fix it include considering House-passed bills, and working longer hours.
"I have high hopes for our new colleagues," McConnell said on the Senate floor. "They share the resolve of my conference to restore the Senate to a place of high purpose."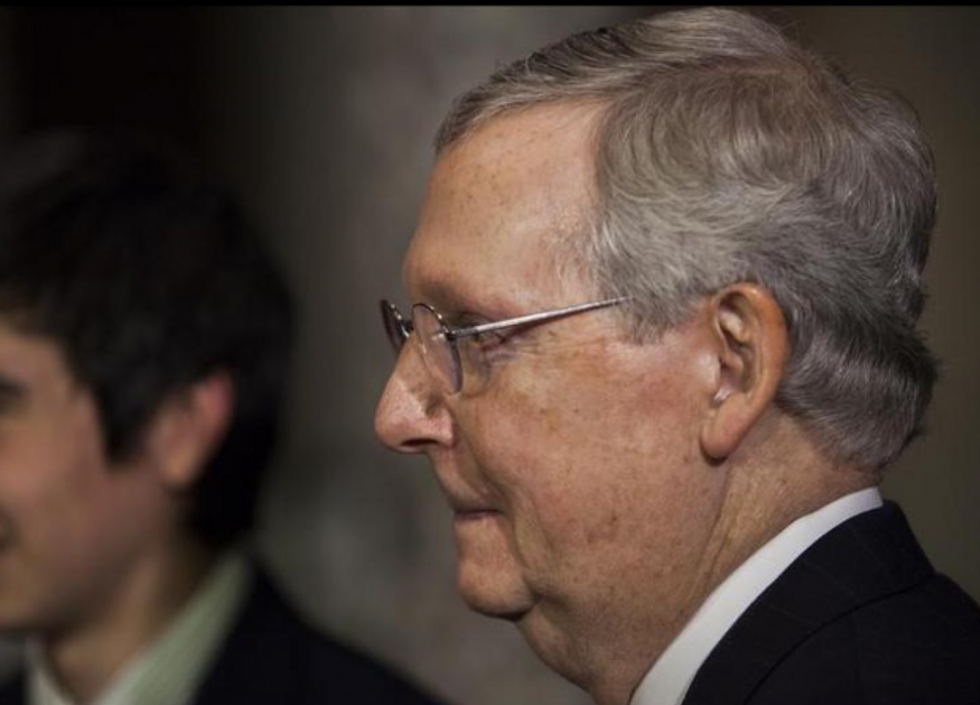 In his first full day as Senate Majority Leader, Sen. Mitch McConnell (R-Ky.) said Republicans would fix a Senate that Democratic leaders left in shambles.
Image: Anadolu Agency/Getty Images
"This November, the American people didn't ask for a government that tries to do everything and fails, and they didn't demand a government that aims to do nothing and succeeds," he added. "They asked simply for a government that works."
He said Republicans are taking over at a time when Americans don't trust Washington anymore, particularly after passage of Obamacare. He said Democrats said that law would lead to lower costs, when in fact that are still increasing for millions.
"They no longer trust Washington to do the right thing," he said.
McConnell said Congress would focus on jobs bills, like legislation to approve the Keystone XL pipeline, and other issues like tax reform and opening up foreign markets to U.S. goods.
Regardless of the issue, McConnell took a dig at Democratic leaders by saying Republicans would allow amendment votes, something new Senate Minority Leader Harry Reid (D-Nev.) rarely did over the last few years.
Additionally, McConnell hinted that the Senate would likely end Reid's tradition of routinely ending the workweek on Thursday afternoon, and instead work longer hours. "Sometimes, it's going to mean… working more often," McConnell said.