Sen. Rand Paul (R-Ky.) has proposed legislation that would prevent the United States from sending any aid to the Palestinian Authority until it withdraws its request to join the International Criminal Court.
The Palestinians are trying to join that body in an apparent attempt to bring war crimes cases against Israelis. While the Obama administration has said it is trying to convince the Palestinian Authority to drop its bid, it has said it would be up to Congress to decide if the group should face new sanctions.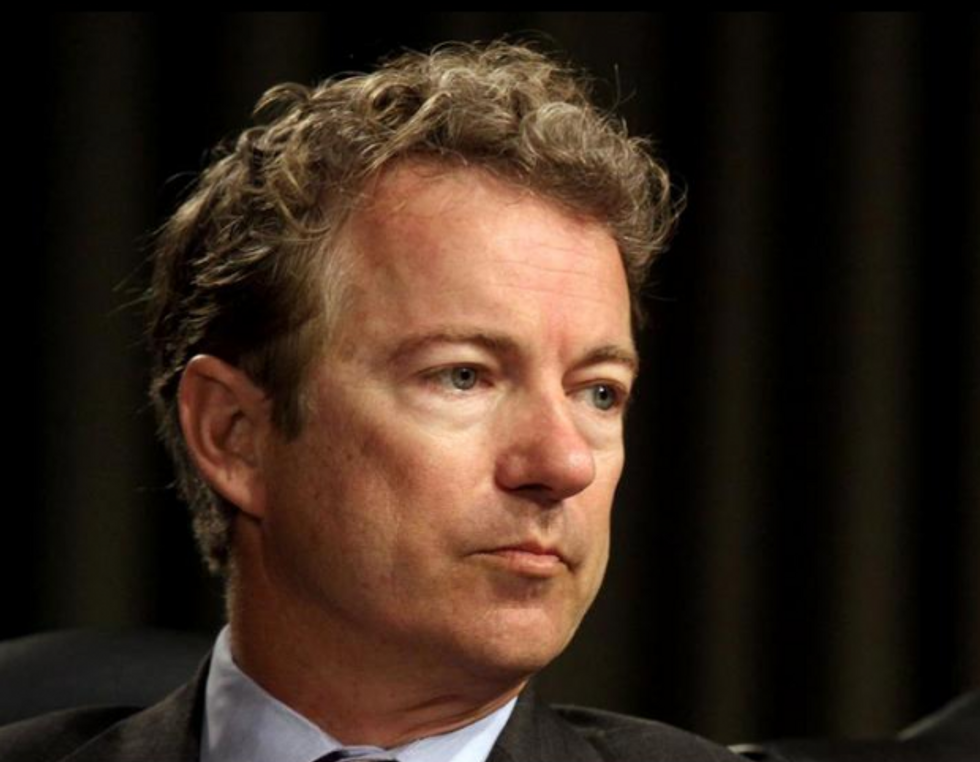 Sen. Rand Paul (R-Ky.) says the U.S. should end all aid to the Palestinian Authority as long as it tries to join the International Criminal Court.
Image: AP Photo/Lauren Victoria Burke
Paul's bill would do just that — it would eliminate all aid to the Palestinians as long as they are trying to join the ICC. Paul said his bill is needed because current law only imposes sanctions against the group if it brings cases against Israel in the ICC, and says nothing about sanctions related to the effort to join the ICC.
"It is up to the new Republican-led Congress to move on its own so that the president does not once again circumvent clear funding restrictions," Paul said Tuesday. Paul noted that the U.S. sends about $400 million in aid to the Palestinian Authority each year, but said that should stop given how the group is trying to attack Israel.
"Certainly groups that threaten Israel cannot be allies of the U.S.," he said. "I will continue to do everything in my power to make sure this President and this Congress stop treating Israel's enemies as American allies."
Paul's bill finds that the Palestinian Authority "remains engaged in a unity government with Hamas, a terrorist organization," and that the U.S. must make it "immediately clear to the Palestinian Authority that its attempts to join the International Criminal Court will carry serious consequences."
A State Department spokeswoman said Wednesday that the Obama administration does not believe the Palestinian Authority has the right to join the ICC.
"The United States does not believe that the state of Palestine qualifies as a sovereign state, and does not recognize it as such, and does not believe that it is eligible to accede to the Rome Statue," spokeswoman Jen Psaki said. The Rome Statute is the treaty that set up the ICC.