A new book by likely presidential contender Sen. Marco Rubio (R-Fla.) distances the senator from his previous position supporting a pathway to citizenship for illegal immigrants, the Associated Press reported.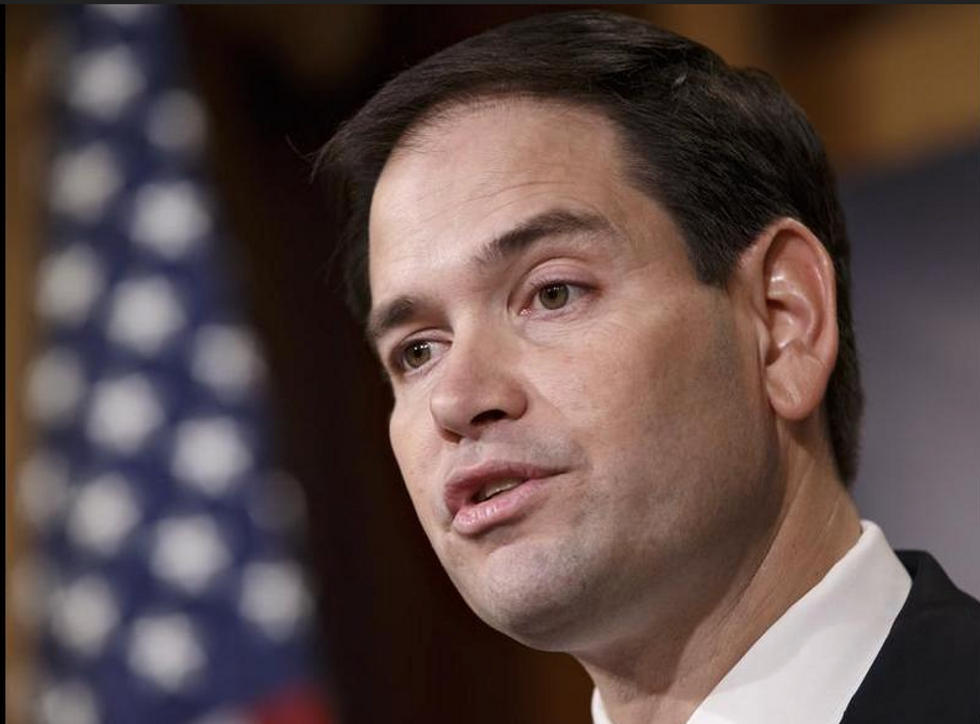 AP Photo/J. Scott Applewhite
"When people hear that we have over 12 million people here illegally, they feel as if we are being taken advantage of," Rubio writes in "American Dreams: Restoring Economic Opportunity for Everyone," to be released next week. "They see how hard it is to find and keep a steady and well-paying job, and they worry that more people will mean more competition for already scarce work."
The book preview came out late Tuesday, the same day that former Florida Gov. Jeb Bush announced his "Right to Rise" political action committee to raise money for his potential presidential bid.
Rubio said last week that his decision to run for president in 2016 would not be contingent on what Bush decides.
Rubio, the son of Cuban immigrants, adds in the book that he understands opposition to granting legal status to illegal immigrants.
"That's not nativism. That's human nature," the book said.
The AP said the "nativism" comment was a response to an August 2014 interview President Barack Obama did with the Economist magazine, where the president said the Republican Party "knows we need immigration reform, knows that it would actually be good for its long-term prospects, but is captive to the nativist elements in its party."
Immigration is just one of a number of topics the book covers.
Rubio was among the top co-sponsors of a comprehensive immigration reform bill that passed the Democratic-controlled Senate in 2013. The bill never came to a vote in the Republican-led House. The bill included a pathway to citizenship for illegal immigrants along with increased border security.
Rubio now supports a piecemeal approach for securing the border first then taking action on workplace enforcement before dealing with those already in the country illegally.
Under Rubio's plan, illegal immigrants in the United States could pay fines to obtain work visas but wouldn't be eligible for federal benefits, the AP reported. Meanwhile, illegal immigrants in the United States for more than a decade would be allowed to apply for permanent residency but not citizenship.