A crew of 13 United Airlines workers is suing the airline after they were fired for insubordination for refusing to fly on a jet that contained an ominous message on the tail.
The tail of the 747-400 aircraft bound for Hong Kong from San Francisco contained the words "BYE BYE" along with a "frowning or devilish" face, according to a court complaint.
The crew cited a federal whistleblower law that prevents an airline from seeking punishment on its employees if they raise questions of safety or security.
"These flight attendants refused to let an airline bully them into flying because of what they believed, correctly, was a security threat," David Marshall, the attorney representing the crew, told Reuters.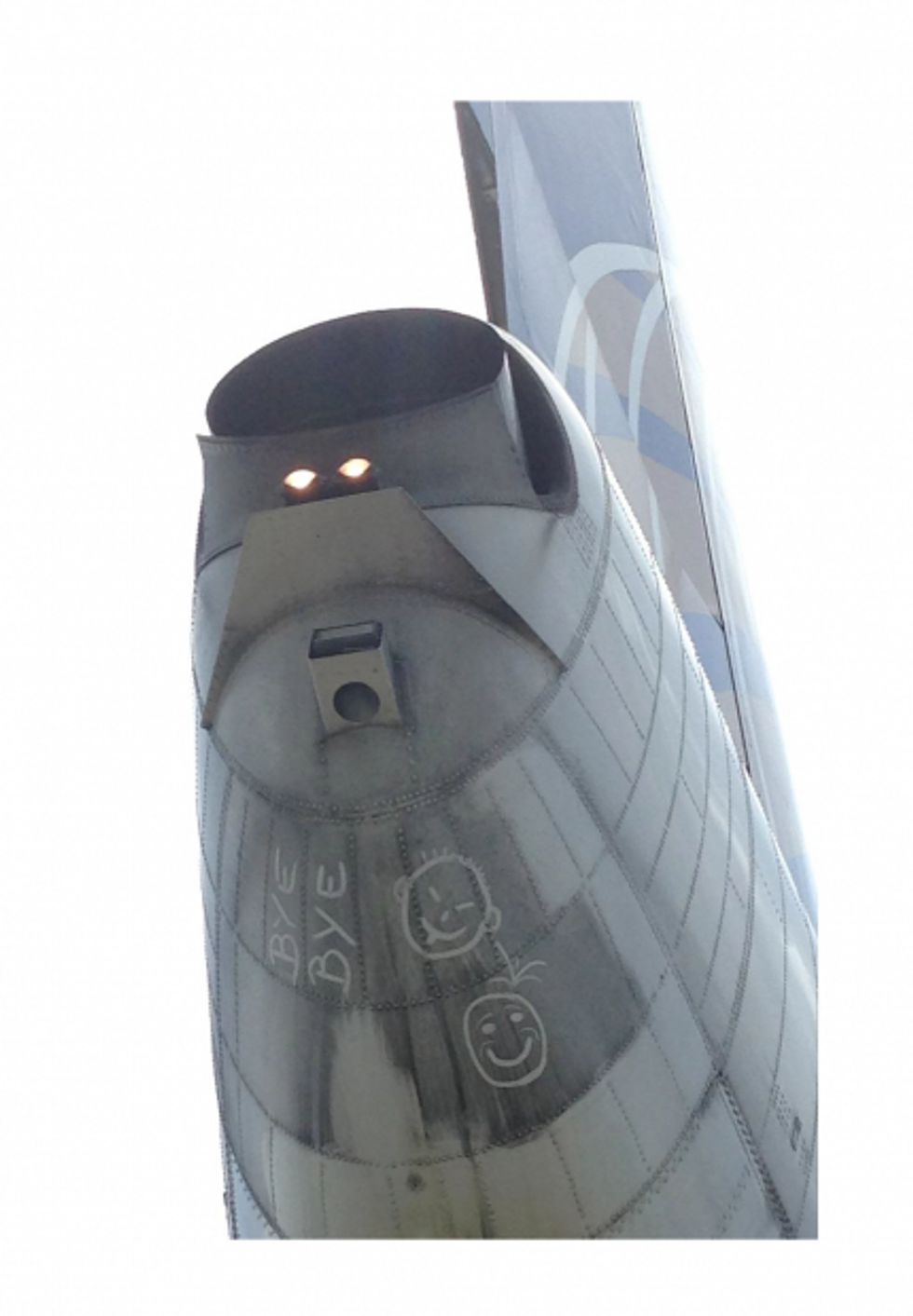 Image source: KMBlegal.com
Despite the message, the pilot, mechanics and security all attested that the plane was safe. Still, the crew refused to fly, and the trans-Pacific flight was delayed and eventually canceled. The workers were fired for insubordination July 14.
"Our flight operations, safety and maintenance teams appropriately investigated and determined there was no credible security threat," United spokeswoman Christen David told the Chicago Tribune. "The pilots, mechanics and safety leaders deemed the aircraft entirely safe to fly."
The employees, each with at least 18 years of experience, allege in the court complaint that the airline refused to perform a security inspection on the plane and thus empty it of the more than 300 passengers onboard.
The July incident happened in the wake of the Transportation Security Administration announcing it would be implementing stricter security measures because of a phone and laptop bomb warning.
(H/T: Daily Mail)
—
Follow Jon Street (@JonStreet) on Twitter