When it comes to making a choice on Sundays between watching football and attending church, it appears most believers would opt for the latter choice.
In fact, according to a new LifeWay Research poll, only 15 percent of respondents said that they would "skip a weekly worship service" to watch their favorite football team on television.
In contrast, 83 percent — and 68 percent strongly so — indicated that they would not be interested in skipping church to watch their beloved team play.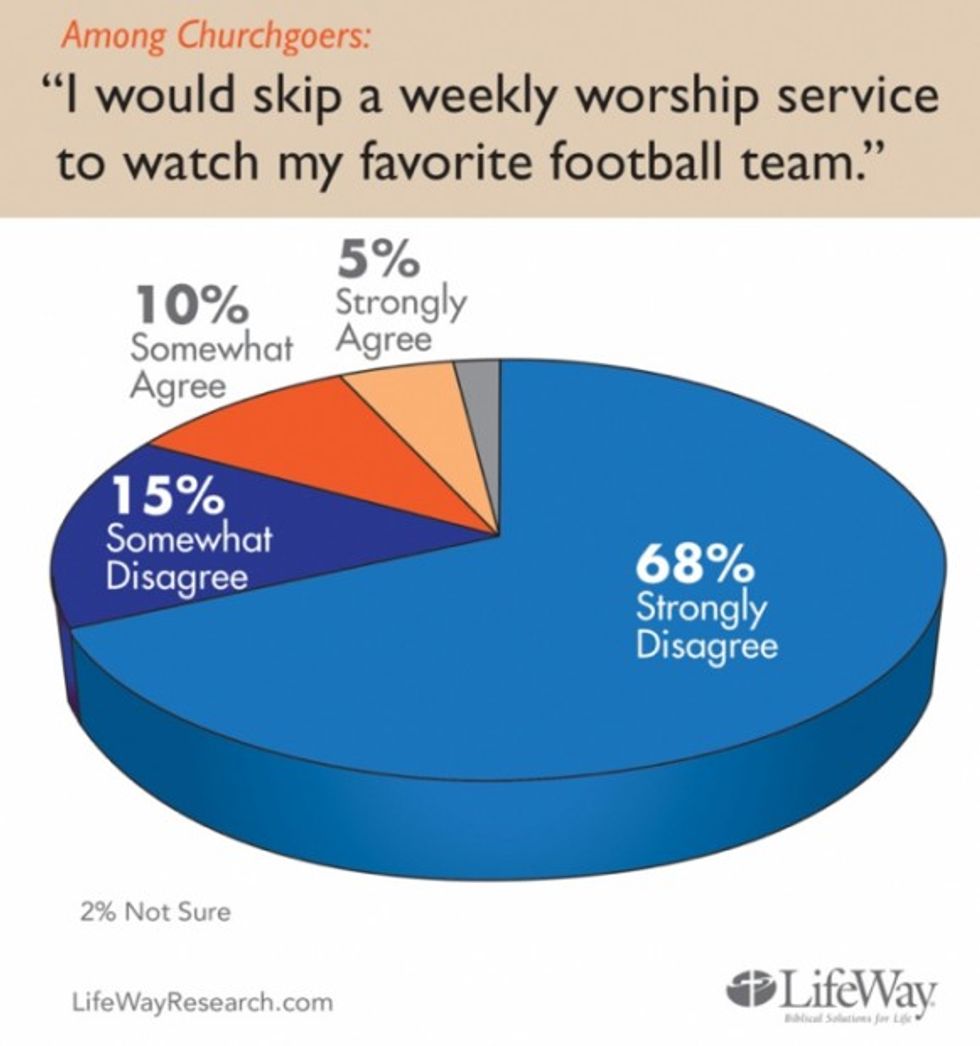 LifeWay Research
"Most churchgoers put divine revelation ahead of division rivalries," said LifeWay's vice-president Scott McConnell. "Some churchgoers, though, are more devoted to their team. Especially when the team is doing well."
More men (22 percent) than women (10 percent) agreed that they would skip church for a game, with the same pattern unfolding among those aged 18 to 24 verses individuals aged 65 and older (22 percent vs. 11 percent).
The 994 churchgoers surveyed by LifeWay were asked to agree or disagree with the following statement: "I would skip a weekly worship service in order to watch my favorite football team."
Read the entire study here.
(H/T: Christian Today)