House Republicans on Friday released a copy of a $39.7 billion spending bill for the Department of Homeland Security, which the GOP expects to amend next week with language blocking President Barack Obama's immigration action.
The DHS bill in its current form is unobjectionable to most members. It increases spending by $400 million compared to last year, and includes national security priorities that both parties support.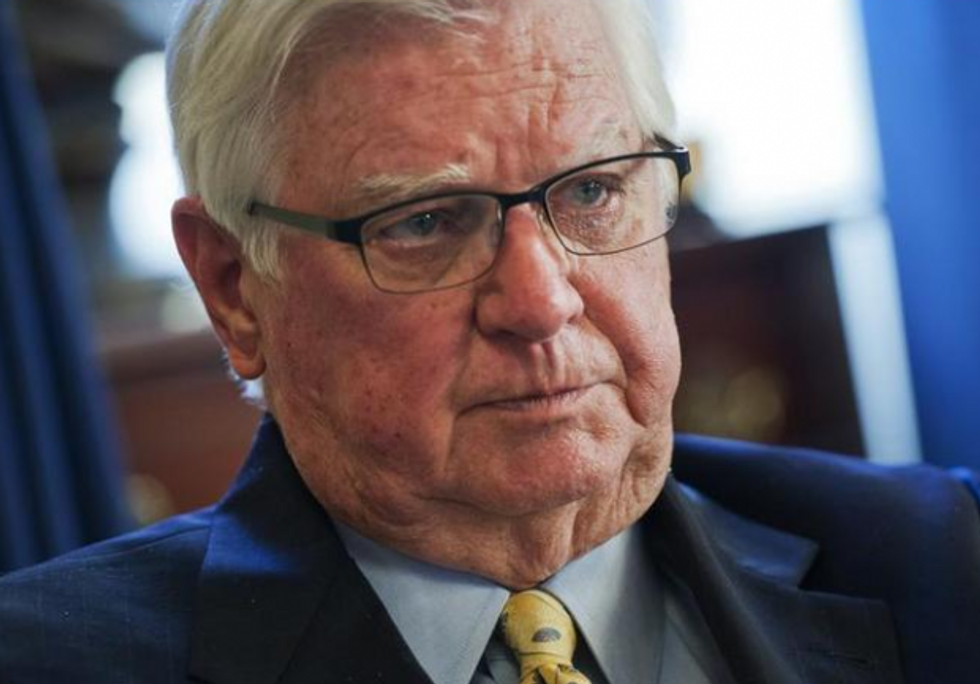 House Appropriations Committee Chairman Hal Rogers (R-Ky.) released the DHS spending bill on Friday, which is expected to be amended next week to deal with President Barack Obama's immigration action.
Image: Tom Williams/CQ-Roll Call,Inc.
But the addition of immigration language is expected to force most Democrats to oppose the bill, and will lead to questions about whether it can pass in the Senate.
With 54 Republicans in the Senate, at six Democrats will be needed to advance the legislation procedurally, and that's if every Republican votes for it. As of Friday, it seemed unclear if the six Democrat votes would be there to support the bill.
House Republicans late Friday were still working on amendment language for the bill. Members seemed to indicate that more than one amendment vote might happen, indicating that they may be able to pick their favorite option.
Amendments may closely mirror the several legislative proposals that Republicans have already introduced. One of these, from Appropriations Committee member Robert Aderholt (R-Ala.), would defund Obama's executive action, and eliminate any discretion the president has to give illegal immigrants work permits and Social Security numbers.
Aderholt's language is expected to be favored among Republicans. But several other bills are out there, including one from Rep. State King (R-Iowa) that would defund all of Obama's past actions on immigration, including the deferred deportation action for younger immigrants.
King is reportedly working with GOP leaders to figure out what language will be considered as an amendment to the legislation.
Whatever is done next week, it now seems clear that Republicans are intent on tying the immigration language to the DHS funding bill. Several conservatives have said they fear the immigration issue might become part of a separate bill that is not attached to the DHS bill, and therefore does not necessarily have to be passed by Congress.
"[I]t is expected that an amendment will be added to the bill to address the president's recent executive action on immigration," the House Appropriations Committee said Friday.
But there are few different ways the bill could stall. One is if it can't pass the Senate, which would either force the House to start over or require the two parties to find a new compromise in the Senate that the House might then consider.
If the House bill can pass the Senate, that could lead to a veto threat from Obama, which would likely force all the parties to reassess and figure out how to deal with immigration and fund DHS.