Delvon Lamar Irving — a suburban Chicago guy who fancies himself a filmmaker, comedian and musician — just got a little taste of fame this week.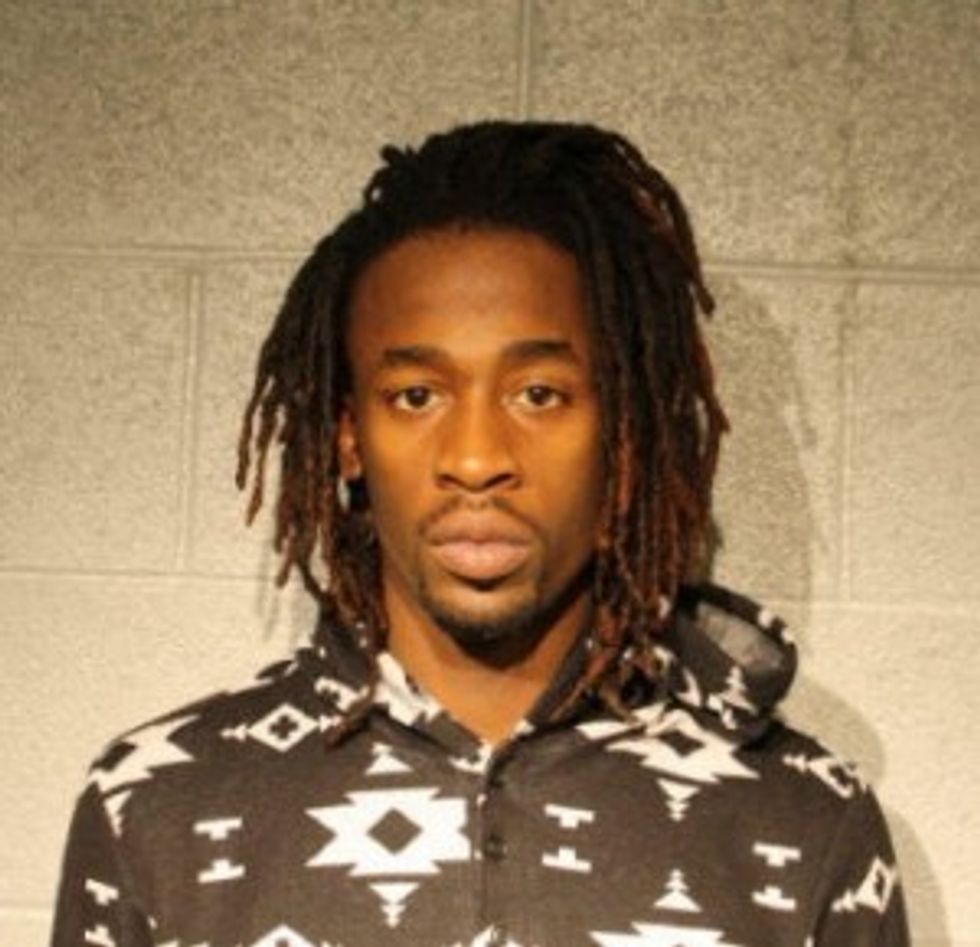 Delvon Lamar Irving (Image source: Chicago police)
See, prosecutors said Irving videotaped himself trashing a 7-Eleven and ripping off a coffee maker on New Year's Day, RedEyeChicago reported. Assistant State's Attorney Erin Antonietti told Judge Adam Bourgeois that Irving posted video on YouTube, DNAinfo reported.
The video has drawn nearly 43,000 YouTube views and also includes a lot of swearing as well as taunting of a store employee who apparently tried to call 911.
"Ah, you wanted to be famous," Bourgeois told Irving at his bond hearing, RedEyeChicago noted.
Irving, 24, was charged with felony retail theft and misdemeanor criminal damage to property and was ordered held on a $250,000 bond Friday.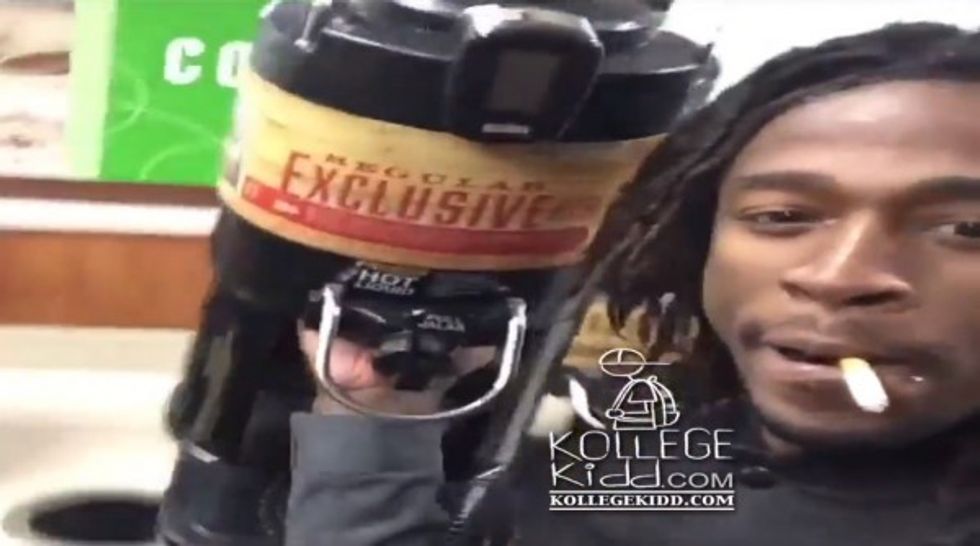 Image source: YouTube
More from RedEyeChicago:
A similar video was posted on Instagram by a user named "vonmar," which Irving's friends confirmed is a nickname of his. The post, captioned "LMFAO "Walkin Out wit Coffee"," has more than 2,700 likes.
Cops caught up with Irving on Wednesday and arrested him, RedEyeChicago said; Irving has two outstanding warrants, according to his arrest report, in which he's listed as an "entertainer."
At least he can count Patrice Hicks, who told RedEyeChicago she's his girlfriend, among his admirers.
"He's really outgoing and nice and he has a lot going for himself," Hicks, 21, said. 
Here's the video evidence (Content warning: Profanity ahead...):
(H/T: The Gateway Pundit)