A new analysis by a nonprofit organization found that nearly one-third of state revenue is provided from the federal government.
Using data from 2012, the Tax Foundation produced a map that shows federal aid as a percentage of state revenue.
Mississippi was the state most reliant on the federal government, while oil-rich Alaska was least. Interestingly enough, however, South Dakota was one of the most reliant states on the federal dollar, while North Dakota was one of the least.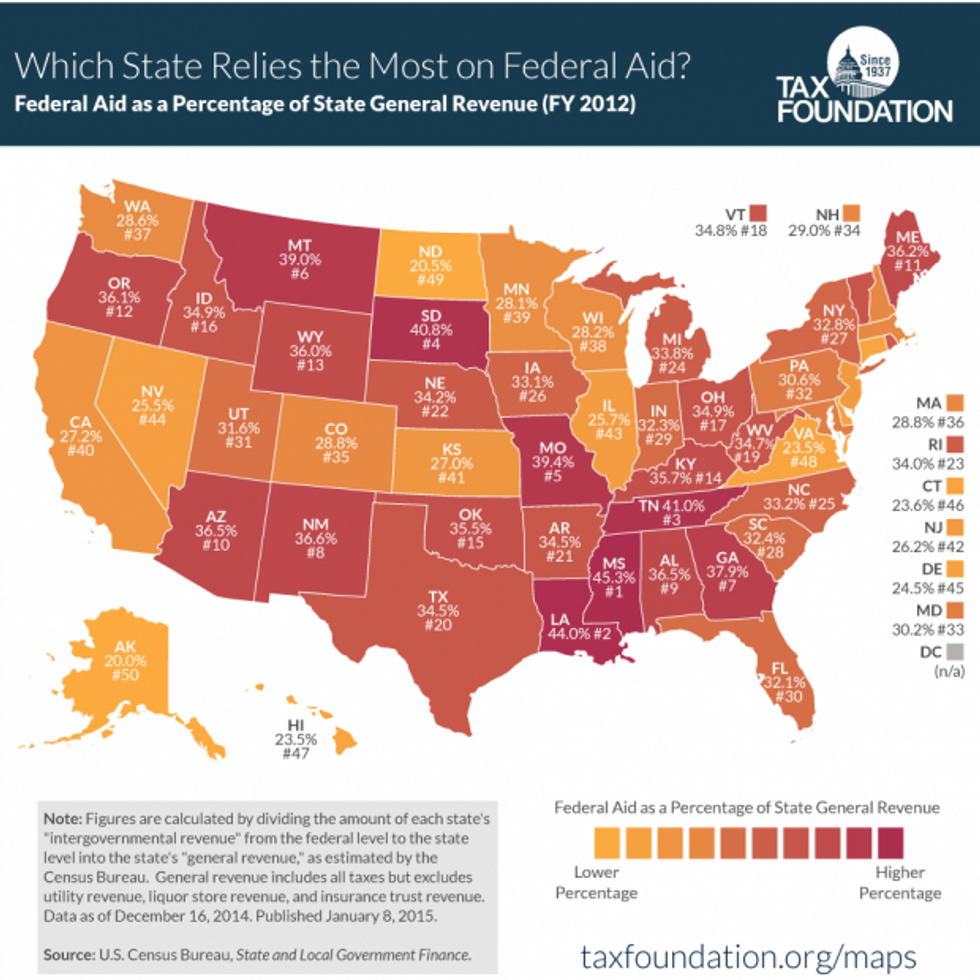 Image source: Tax Foundation
—
Follow Oliver Darcy (@oliverdarcy) on Twitter