President Barack Obama is being accused of taking an "economic victory lap," touting improved economic figures while the economic situation on the ground, county by county, across the U.S. remains uncertain.
According to a study released Monday by the National Association of Counties (NACo), only 65 counties across the country have fully recovered from the 2007-8 financial crash by the end of 2014 — a mere 2 percent of the nation's 3,069 total counties — and none of those recovered counties have more than 500,000 residents.
The fully recovered counties are concentrated in Texas and the Great Plains, where oil money has buoyed local economies.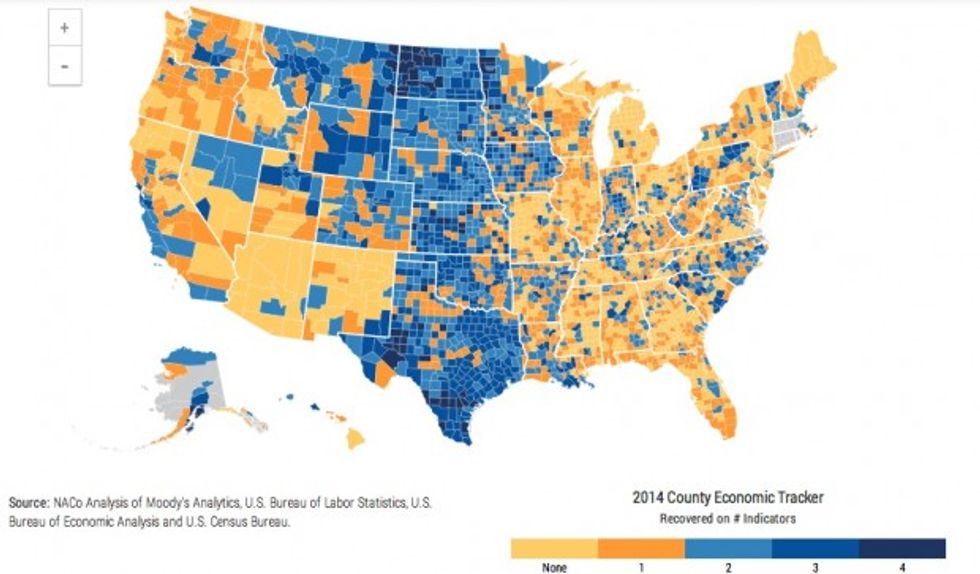 (Image via NACo)
"For everyday Americans, this sluggish and uneven recovery explains why they do not feel the good national economic numbers," said NACo Research Director Emilia Istrate.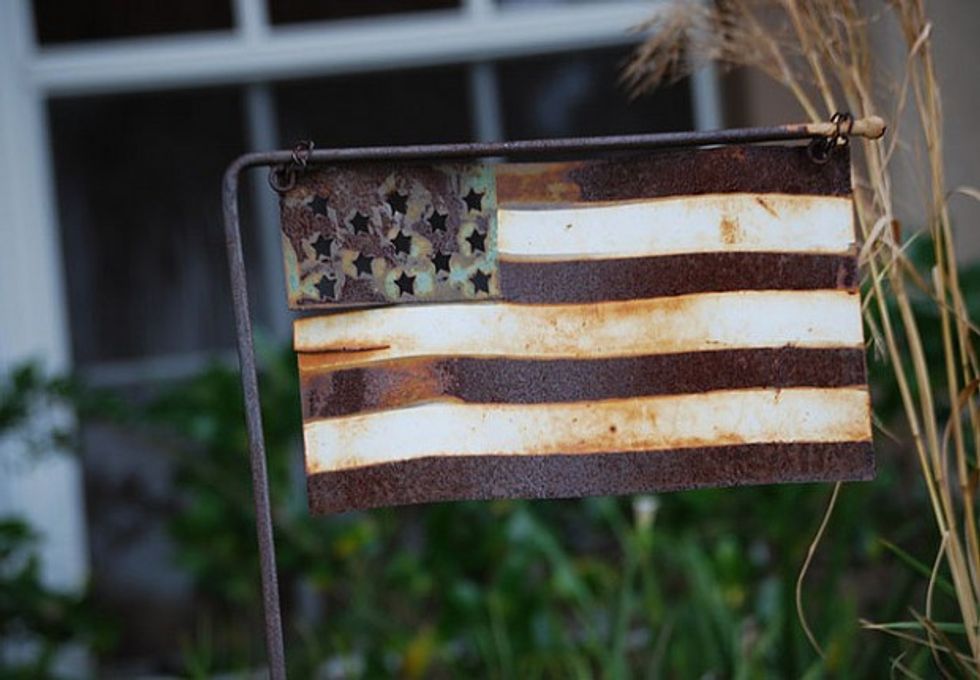 (Image via Michael Rosenquest/flickr)
In Pecos County, Texas, the unemployment rate has fully recovered from the days of the recession, while when it comes to jobs, GDP and home prices, Pecos County never even felt the recession in the first place, NACo's study showed.
Two states over in Maricopa County, Arizona, all four economic indicators remain abysmal: higher unemployment, fewer jobs, lower GDP and lower home prices.
Mixed successes dot the U.S., such as Kent County, Michigan, where jobs, GDP and unemployment have all rebounded but where home prices remain low.
Of the 65 recovered counties, 24 are in Texas, 16 are in North Dakota, nine are in Minnesota and the rest are scattered largely in the middle of the U.S.
Take a deeper look at county-by-county figures with the NACo Explorer here, or see if your county has recovered using the Wall Street Journal's tool here.
—
Follow Zach Noble (@thezachnoble) on Twitter