Think Starbucks has a stranglehold on the American coffee market?
You must not be from the Northeast.
When it comes to getting a cup of joe, Starbucks is the place to go for many — some 46 million Americans got a Starbucks gift card for Christmas — but its rival Dunkin' Donuts is putting up a solid fight.
As the map below shows, Dunkin' Donuts shops actually outnumber Starbucks locations in the caffeine-fueled Megalopolis stretching from Boston to Washington, D.C.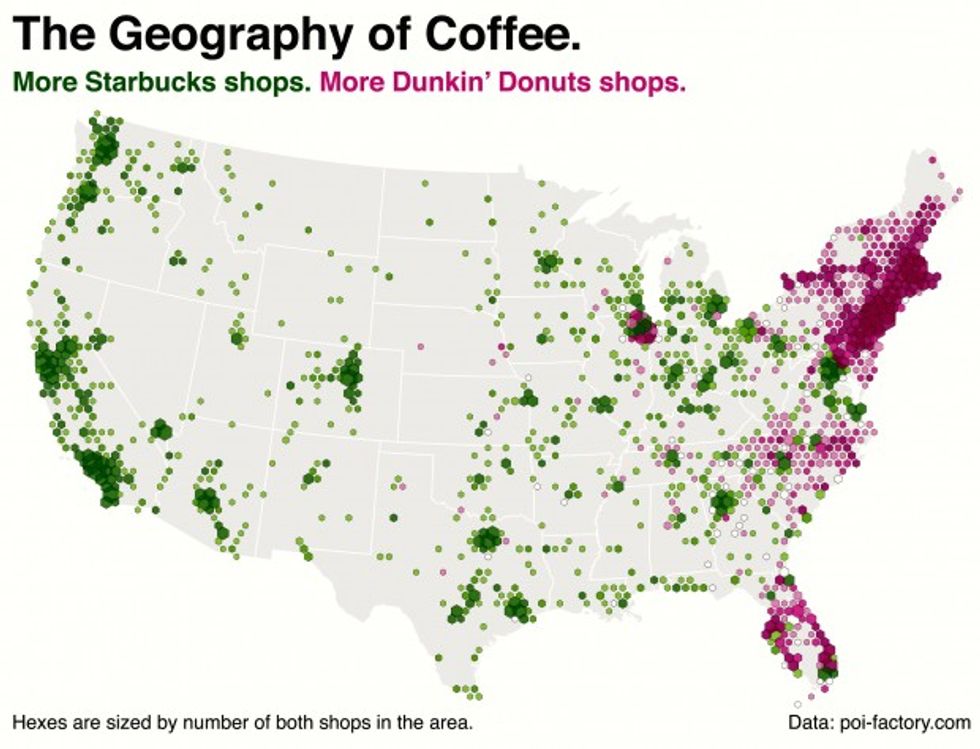 (Image via imgur)
Created by Reddit user cingraham using POI Factory data, the map shows how many coffee shops are in a region — the bigger the hex, the more stores — and whether Starbucks or Dunkin' Donuts has more locations in that region.
On Reddit, commenters were quick to defend their favorite coffee place — or attack the competition.
"I hate Starbucks, it tastes like burnt poop," one commenter quipped.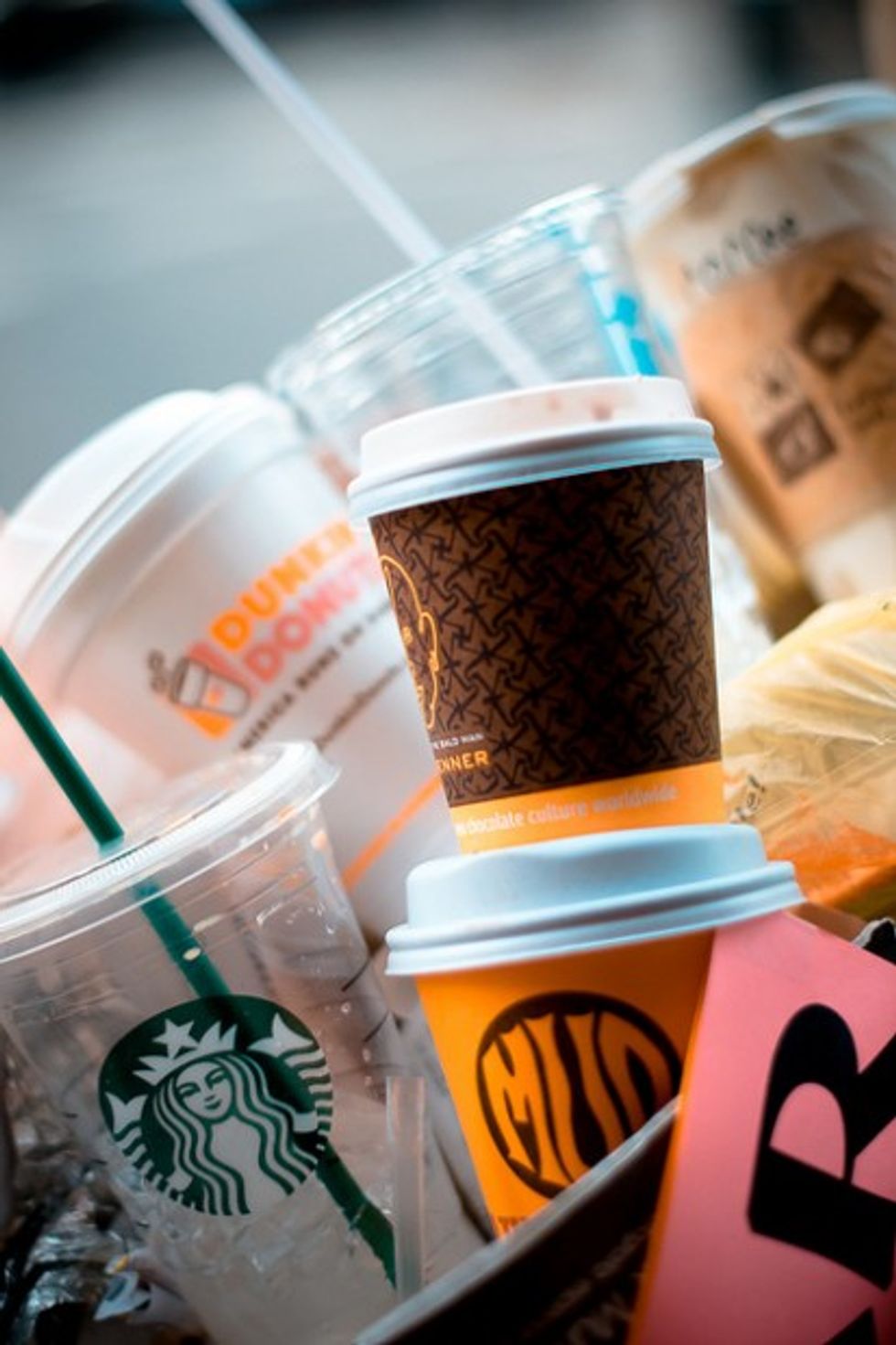 (Image via erin/flickr)
"How is Dunkin' Donuts even competing?" a pro-Starbucks commenter asked, returning fire. "Their coffee is not even close."
A few commenters noted the benefits of healthy competition.
"Dunkin and Starbucks have set themselves up in working class and high income areas, respectively, and in some areas such as downtown [Chicago] it's a fierce battle," one commenter wrote. "We as the consumers are winning in the end."
Of course, even in the Northeast Starbucks is still a gigantic player.
Crain's New York Business reported that Starbucks rules Manhattan, with 205 locations on the island, while Dunkin' Donuts' owns the Big Apple as a whole with 536 NYC locations.
The fight stretches across the nation.
As Starbucks tries to become the "Willy Wonka of coffee" with its new, fancier store options, Dunkin' Donuts is unleashing a ground-level assault, opening new stores across the U.S.
Dunkin' Donuts announced Monday that it had opened 405 new restaurants in 2014, in such new territory as California, Nevada and Colorado — the Seattle-based Starbucks' heartland.
Dunkin' Donuts plans to open as many as 440 new stores in 2015, and the company's long-term goal is 17,000 U.S. locations.
For the moment, Starbucks has a decided numerical advantage.
The number of Starbucks locations nationwide has held steady at around 12,000 for the past few years, while Dunkin' Donuts reports having roughly 7,000 stores nationwide.
—
Follow Zach Noble (@thezachnoble) on Twitter