He picked the shop seemingly at random — and he picked wrong.
When a man tried to stick up a Milwaukee Level Up Barber Shop and Auto Body Repair on Friday, he was met with a deadly show of force from another customer.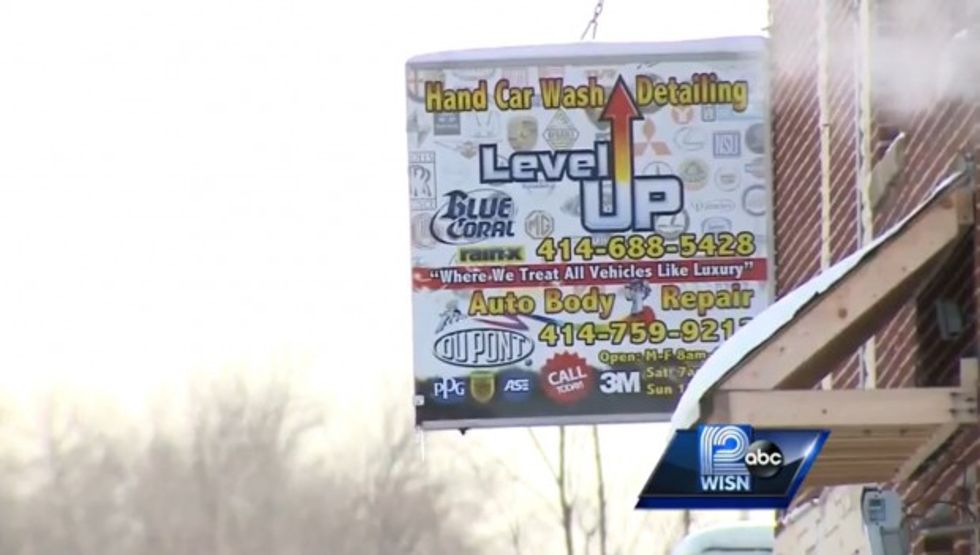 Image source: WISN-TV
"He asked some questions about how much a haircut costs, then went into the bathroom to put his mask on and get his gun ready or whatever," a co-owner, identified only as Ty, told WISN-TV.
When the robber came back out, he announced it was a stick-up and starting patting down customers.
That's when a customer who was legally carrying a concealed weapon pulled it out and fatally shot the man.
"One of the customers acted in self-defense," Ty said. "He had his [concealed-carry permit], a registered firearm, and unfortunately killed the robber."
Ty added that the customer wasn't the only person in the barbershop who could have been packing heat — Ty has his own concealed carry permit.
It's a pretty surprising prevalence of permit holders, given that Wisconsin only became a shall-issue state in 2012 — before then, it was a no-issue state.
But there's a pretty straightforward explanation for why Milwaukee residents would be flocking to firearms.
"The crime rate is so high," Ty said. "It's like no one wants to work for an honest living."
(H/T: Bearing Arms)
—
Follow Zach Noble (@thezachnoble) on Twitter