12-year-old Cade Pope loves professional football. However, his family lives in Oklahoma, a state without an NFL team.
At one time, he rooted for the St. Louis Rams -- his parent's favorite team. His younger brother is a Kansas City Chiefs fan. But, Cade wanted a team of his own choosing.
The enterprising young mad decided to send a handwritten note to each of the 32 NFL franchises and ask them why he should root for their team. The day after Christmas, he wrote to 16 NFC teams and ABC News reports that he sent letters to the 16 teams in the AFC.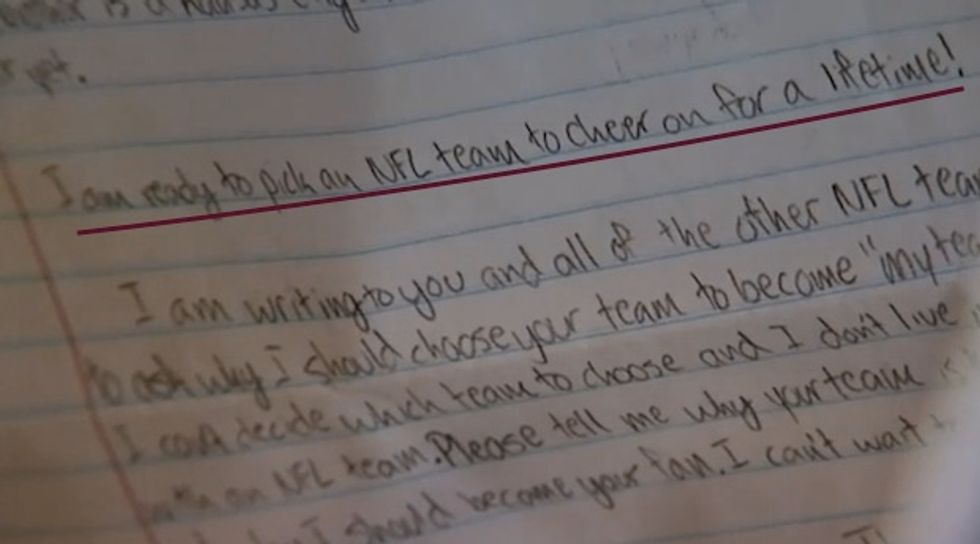 Image: Screen capture news9.com
Late last week, a package arrived from one of the 32 teams that received Cade Pope's fan "free agency" pitch.
Inside the box was a note from Jerry Richardson, the owner of the Carolina Panthers.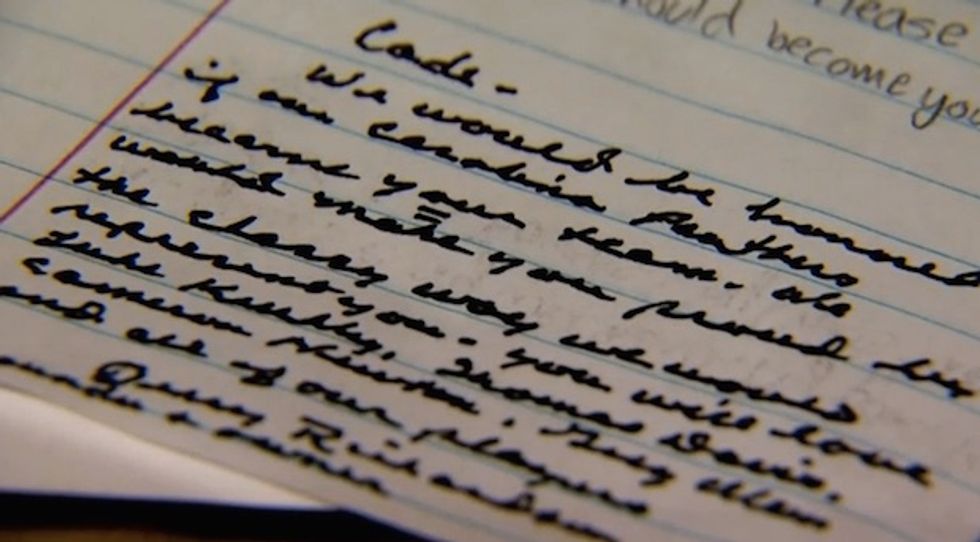 Image: Screen capture news9.com
Richardson's response to Cade Pope opened with a classy pitch, "Cade, we would be honored if our Carolina Panthers became your team." The letter continued, "We would make you proud by the classy way we represent you."
The package also included a special incentive, a replica helmet signed by Pathers' star linebacker, Luke Keuchly.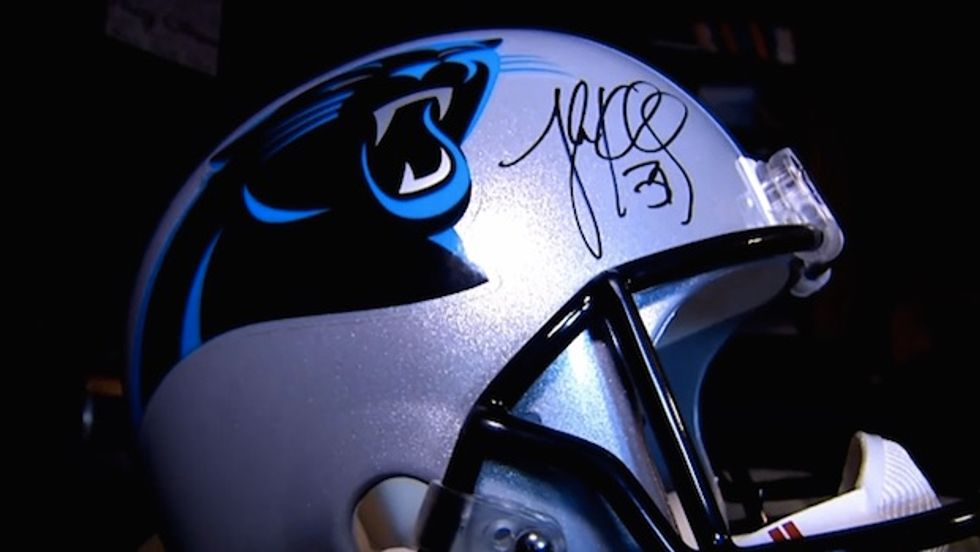 Image: Screen capture news9.com
Cade's mom, Heather Pope is quick to point out that her son's decision will not be based on the items sent to him from any of the teams, rather, the content of message received from each team.
Will the other 31 teams in the NFL make a play for the young man's loyalty? We will keep an eye on the story and update it with any significant news.
Watch the local television coverage of Cade's quest for an NFL team to support.
(H/T: CBS Sports)
__
Follow Mike Opelka (@Stuntbrain) on Twitter.
[instory-firewire]