Senate Majority Leader Mitch McConnell (R-Ky.) said Tuesday that he would allow a vote on an amendment from Sen. Bernie Sanders (I-Vt.) on whether climate change is real, and whether humans have a small window to fix the problem or damage the Earth irreparably.
Sanders has been seeking to attach his language to legislation approving the Keystone pipeline, a possibility that's allowed by Senate Republicans, who have said they'd allow amendments to that bill.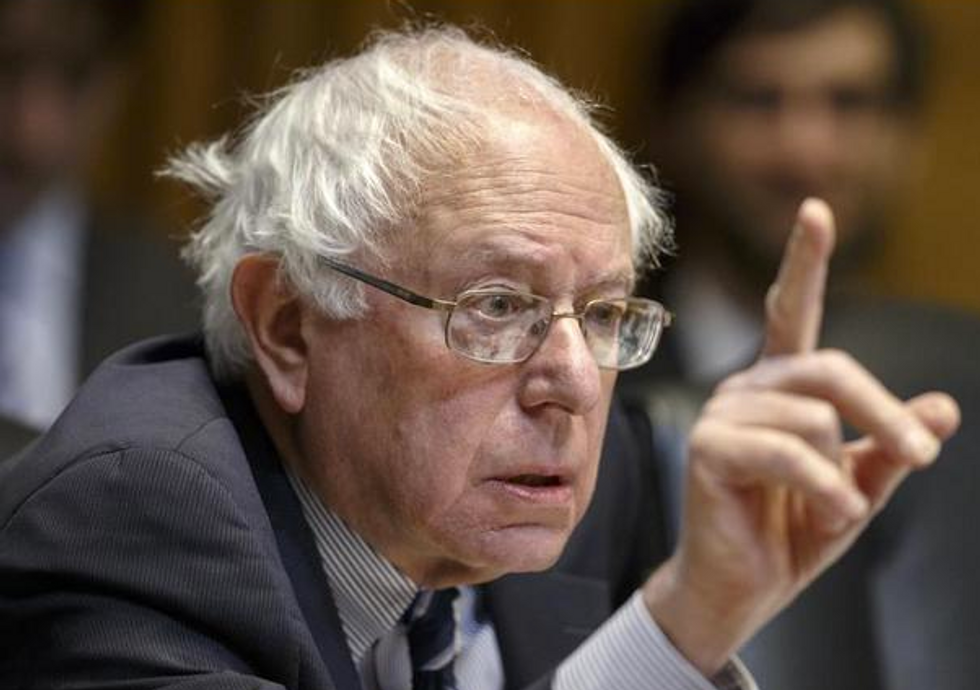 Sen. Bernie Sanders (I-Vt.) will get a vote in the Senate on whether man-made climate change is real.
Image: AP Photo/J. Scott Applewhite
Despite some press reports that said Republicans wouldn't allow Sanders' language to get a vote, McConnell said he would allow a vote on that language.
"We are not anxious to block anybody's amendment, we are wide open," McConnell told reporters, according to The Hill. "The Senate is out of practice here."
Democrats have criticized the Keystone bill as something that would harm the environment, and Sanders' language is aimed at driving that point home. His amendment is a "sense of Congress" that says the Senate agrees with five key points:
"1) Climate change is real,
2) Climate change is caused by human activities,
3) Climate change has already caused devastating problems in the United States and around the world,
4) A brief window of opportunity exists before the United States and the entire planet suffer irreparable harm,
5) It is imperative that the United States transform its energy system away from fossil fuels and toward energy efficiency and sustainable energy as rapidly as possible."
The vote is likely to go against Sanders, as there are 54 Republicans in the Senate, and most or all of them are expected to vote against his amendment.
While Republicans were hoping to start voting on amendments this week, those votes will now have to wait until next week. Senate Democrats who oppose the bill have been forcing the Senate to move slowly on the bill.
Late Tuesday, senators announced an agreement to debate amendments this week, but start holding votes on them next week. Other amendments that will get votes include language from Sen. Ed Markey (D-Mass.) that would ensure oil that moves through the pipeline is used to reduce U.S. dependence on Middle East oil.
While there was some threat that the Senate would have to be in during the wee hours of Wednesday morning to officially take up the bill, a procedural agreement was reached on Tuesday making that unnecessary.