A chilling new video released by the Islamic State Tuesday shows a child shoot two men described as Russian agents dead execution-style, Foreign Policy reported.
In the video, one of the men said he was sent from Kazakhstan to gather intelligence on the terror group while forming a close relationship with a senior member, according to Foreign Policy. The other man claimed he was sent to kill an Islamic State leader, the news-publication report.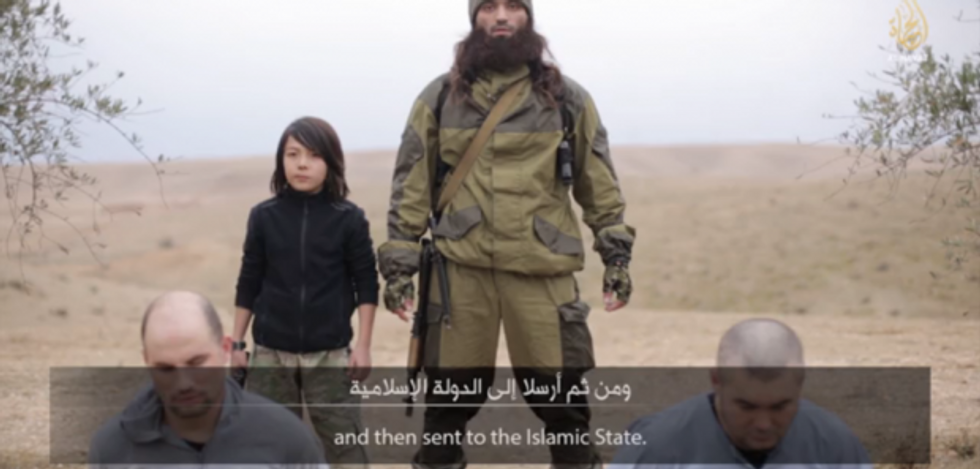 Image source: Screen grab via Foreign Policy
After the two man made their confessions, the long-haired child who identified himself as "Abdullah" shot the two individuals in the back of the head.
"I will be the one who slaughters you, O kuffar [nonbeliever]. I will be a mujahid, inshallah," the child said in the video, according to Foreign Policy.
According to the publication, the video concluded with the boy holding his hands up in the air before walking over the dead corpses.
—
Follow Oliver Darcy (@oliverdarcy) on Twitter