New video emerged Tuesday of last week's terrorist assault on Paris.
The video, shot from a Paris apartment near the offices of satirical magazine Charlie Hebdo, shows the brothers Said and Cherif Kouachi emerge after their shooting spree that killed a dozen people last Wednesday.
One of the brothers repeatedly yells, "We have avenged the Prophet Mohammed," raising his fist in the air.
The man filming dryly remarks, "Ce ça la France" — "That's France for you."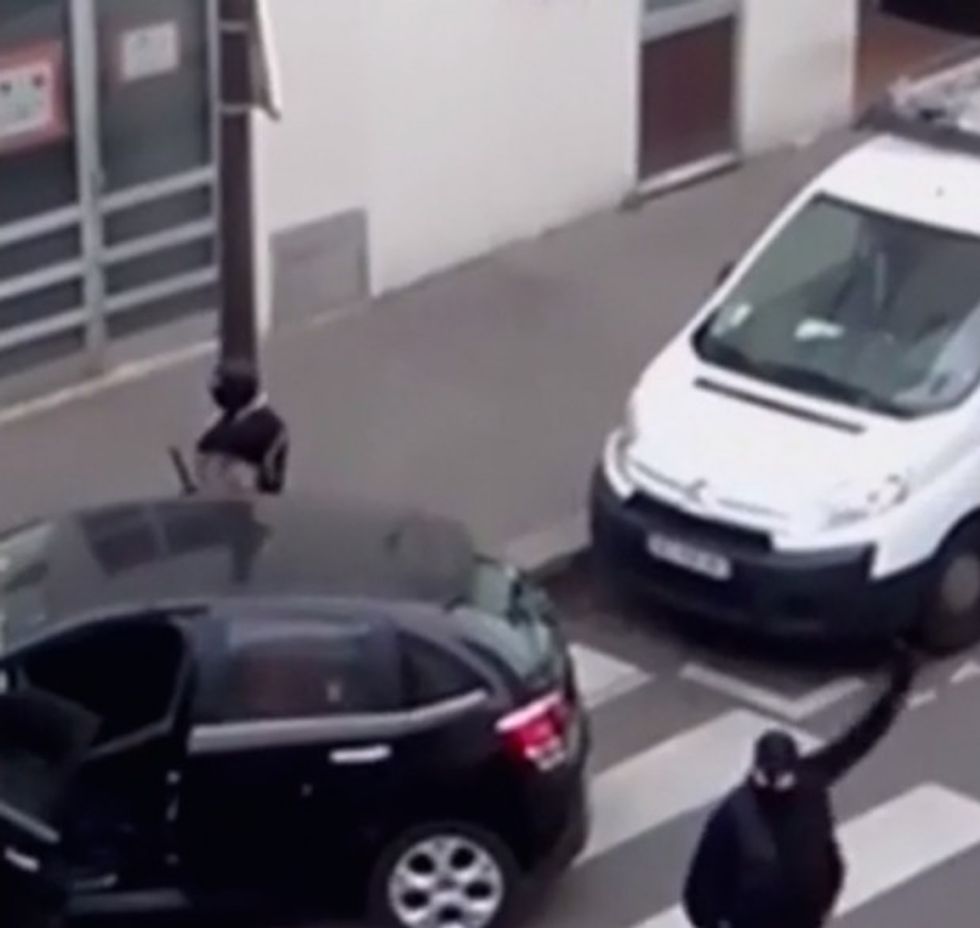 (Image via Sky News)
The video also captures the apparent calm with which the brothers inspect one another's guns — and the moment a French police car pulls towards the brothers and the Islamists open fire.
The police quickly retreat under the hail of bullets.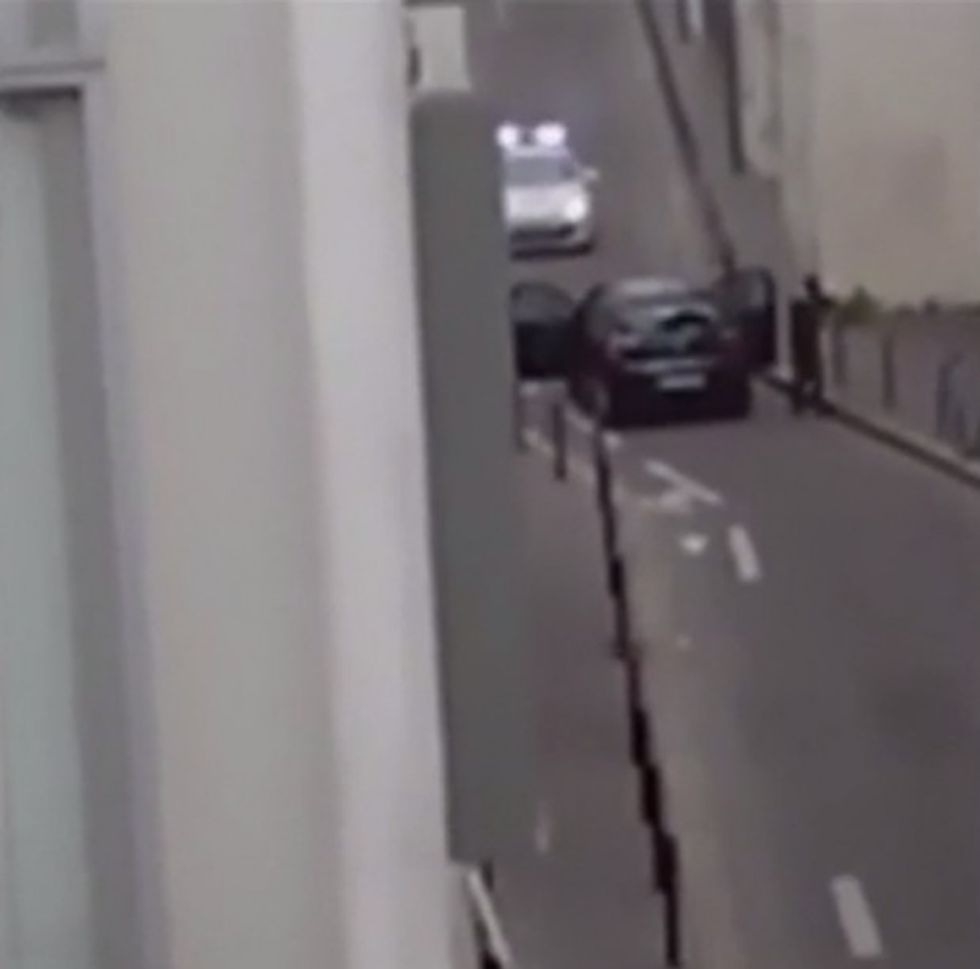 (Image via Sky News)
"These are false bullets," the person recording video says, before realizing, "No they're not false bullets. They're ricocheting. Look at the cops. Look, look. They're reversing. They've smashed the cars."
Watch the video below:
—
Follow Zach Noble (@thezachnoble) on Twitter