The New York Times' editorial board weighed in on the ongoing controversy surrounding ex-Atlanta fire chief Kelvin Cochran who, along with those backing him, maintains that he was fired over his Christian faith, with the board claiming "he and his sudden coterie of supporters have it backward."
The Times board backed Atlanta Mayor Kasim Reed's public assessment that his firing of Cochran had everything to do with judgement and nothing at all to do with religious liberty — a sentiment some faith leaders are pushing back against with fervor.
"This case is not about free speech or religious freedom," wrote the editorial board. "It is, as Mr. Reed said at a news conference, about 'making sure that we have an environment in government where everyone, no matter who they love, can come to work from 8 to 5:30 and do their job and then go home without fear of being discriminated against."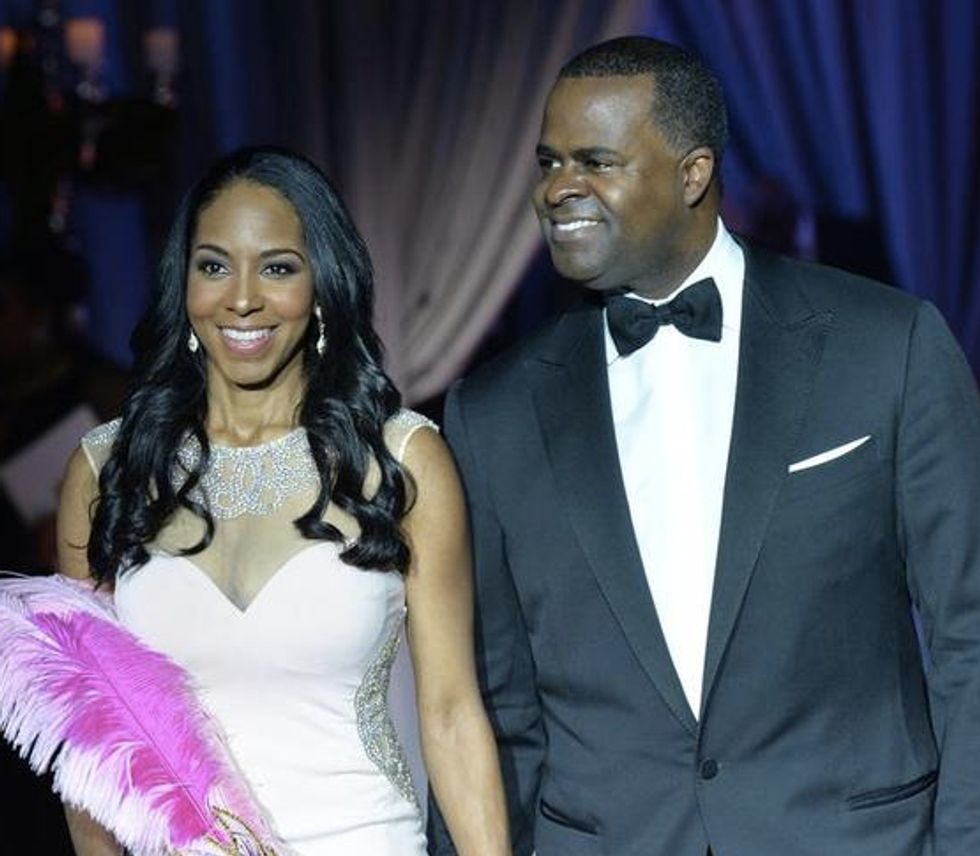 Sarah Elizabeth Reed and Mayor Kasim Reed attend the 2014 UNCF Mayor's Masked Ball at Atlanta Marriot Marquis on December 20, 2014 in Atlanta, Georgia. (Prince Williams/FilmMagic)
At the center of Cochran's January 6 firing is a Christian book he self-published in 2013 titled, "Who Told You That You Are Naked?" In it, he expressed sentiment that opposed homosexuality, with the Times' editorial board claiming that the book revealed Cochran's "virulent anti-gay views."
As TheBlaze previously reported, Reed has maintained that the former fire chief was let go not because of his views, but because he did not have proper permission to publish the book. The mayor also said Cochran publicly spoke during a city investigation into the matter when he was told not to do so.
The editorial board seemingly backed this version of events, hitting back at the mounting group of faithful who have been publicly stepping up to defend Cochran in recent days.
"Following an internal investigation, the mayor did the right thing and dismissed Mr. Cochran for what he called poor judgment: specifically, for failing to get approval for the book's publication, for commenting publicly on his suspension after being told not to, and for exposing the city to possible discrimination lawsuits," the board continued. "Cue up the outraged claims that Mr. Cochran's rights to free speech and religious freedom have been violated — an assertion that is as wrong as it was predictable."
While the city investigation found no proof that Cochran had mistreated gays, the editorial board said that, as a public servant serving at such a high level, he should "be held to a different standard."
A report from the investigation read, in part, "There is currently no indication that Chief Cochran allowed his religious beliefs to compromise his disciplinary decisions," according to the Atlanta Journal-Constitution.
Some Christian leaders were quick to speak out against the Times' op-ed, with Tony Perkins, Family Research Council president, accusing the outlet of hypocrisy in an interview with conservative commentator Todd Starnes.
"The New York Times is calling for public servants to be held to a different standard when it comes to their freedom of speech and religion," he said. "I think most Americans are quite happy with the standard that we have had for the last 226 years – the First Amendment."
Georgia Baptist Convention executive director Robert White added, "There is a prejudice against Christians in this country right now."  
Read some of the other responses here.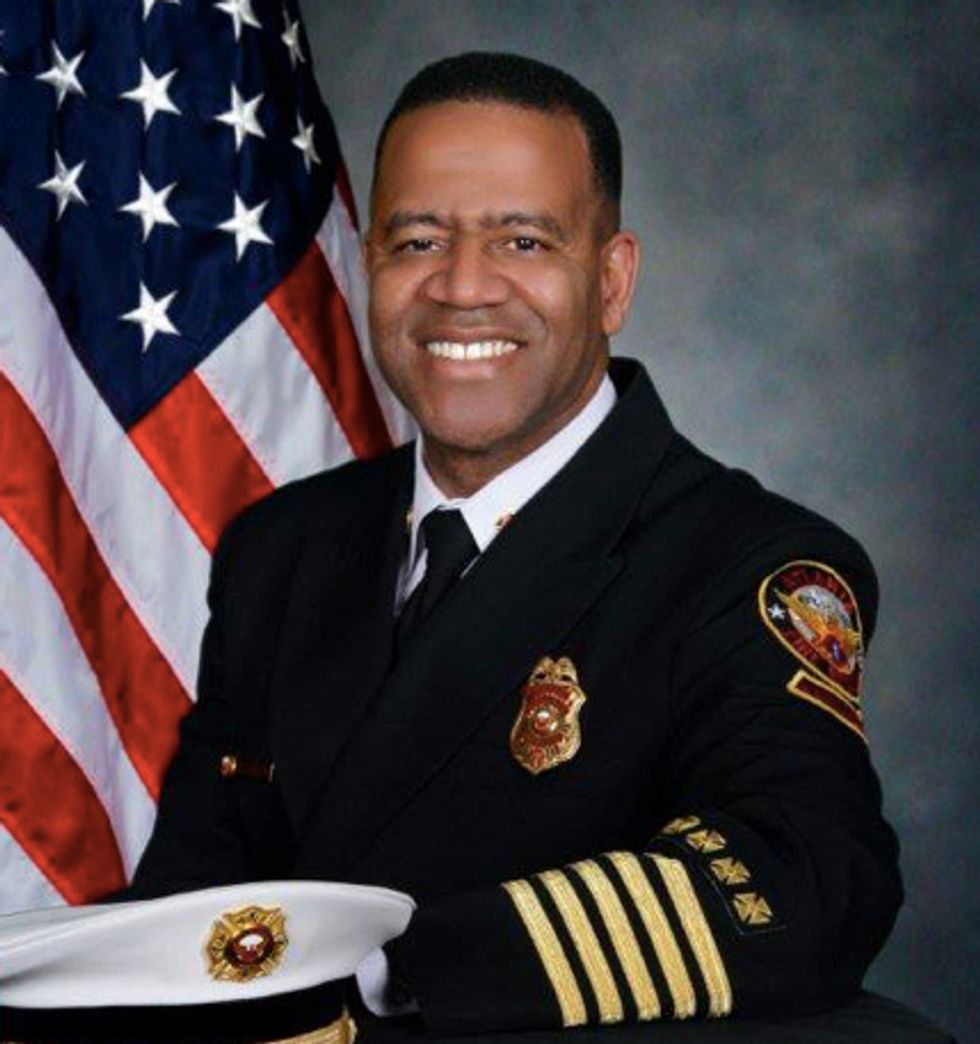 Former fire chief Kelvin Cochran (Facebook)
The Times editorial board article was published hours before hundreds of people rallied at the Georgia State Capitol building in support of Cochran Tuesday, WBRC-TV reported.
Reed also released a statement Tuesday defending the firing and reflecting comments he made at a previous press conference.
In his statement, which the Atlanta Business Chronicle published in full, the mayor directed readers to the Times' op-ed.
Read it, in part, below:
Dear Supporters,

Last week, I made the decision to terminate our Fire Chief, Kelvin Cochran. It was a decision that was not made lightly because I appreciated Chief Cochran's service to the City of Atlanta. While you may have read articles that asserted the issue at hand was Chief Cochran's religious beliefs, I can assure you that those comments could not be further from the truth.

The truth is that I am a man of deep faith myself, and we are a city of laws. Chief Cochran's book, "Who Told You You Were Naked," was published in violation of the city's Standards of Conduct, which required prior approval from the Board of Ethics. I believe his actions, decisions, and lack of judgment undermined his ability to effectively manage a large, diverse workforce. Every single City of Atlanta employee deserves the certainty that he or she is a valued member of the team and that fairness and respect guide our employment decisions. His actions and his statements during the investigation and his suspension eroded my confidence in his ability to serve as a member of my senior leadership team.
Read more background on the original story here.