As Florida teenager Jamal Rutledge sat handcuffed and getting booked for burglary, criminal mischief and violating probation, the officer processing him suddenly fell to the ground.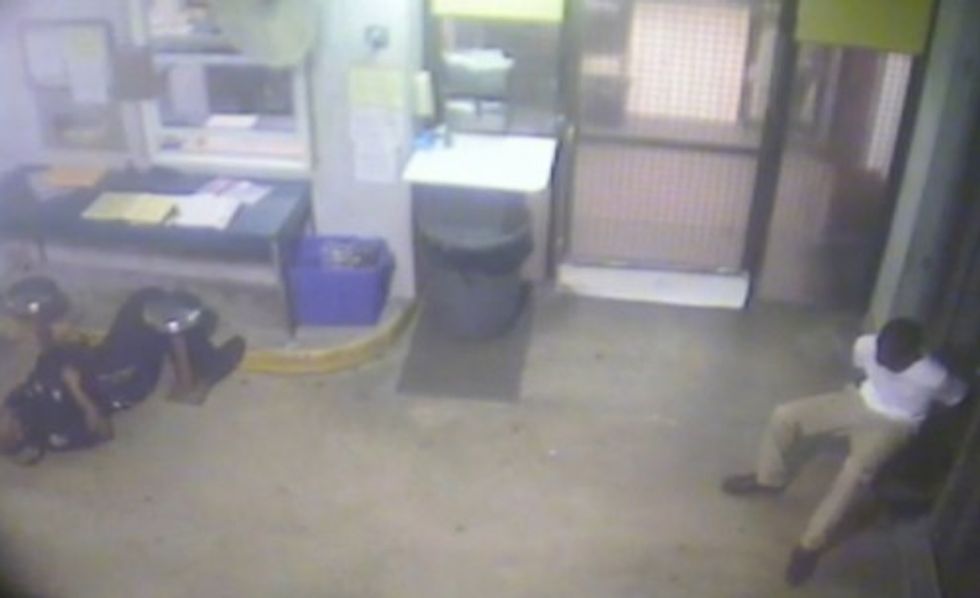 Image source: CBS News
Fort Lauderdale Officer Franklin Foulks was having a heart attack — and Rutledge's actions last September are being credited with saving the officer's life.
Surveillance video showed Rutledge leaving his chair and kicking the security fence to alert police of the officer's condition.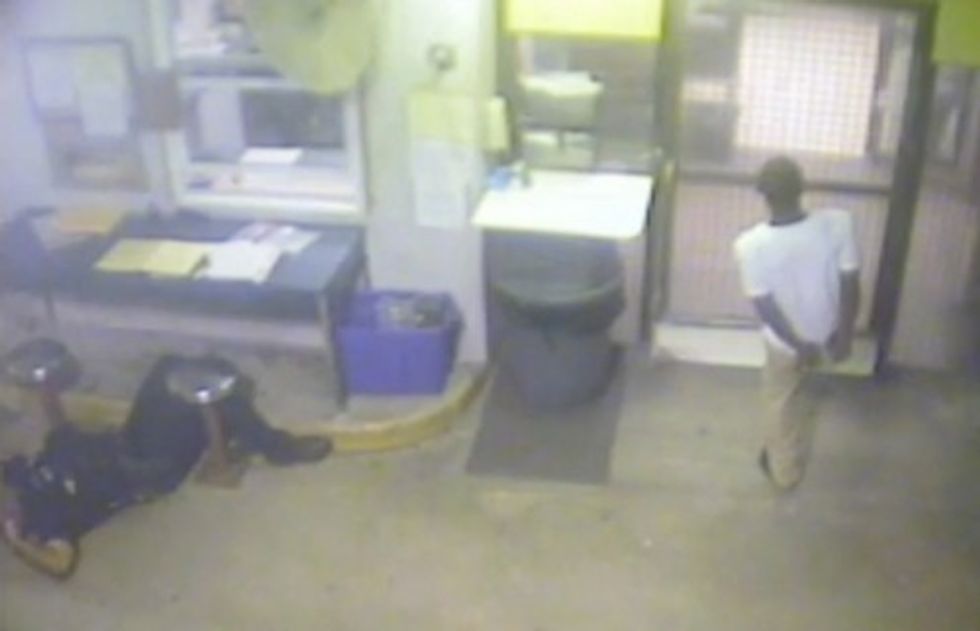 Image source: CBS News
Police said Sgt. Todd Bunin heard Rutledge yelling and kicking the fence, saw Foulks grabbing his chest, and had dispatch send help, WTVJ-TV reported.
Here's the surveillance clip:
After Officers Robert Norvis and Raymond Ketchmark heard Bunin's radio transmissions, Norvis took off Foulks' gear and cut off his shirt while Ketchmark activated a nearby defibrillator and communicated with rescuing units regarding Foulks' condition.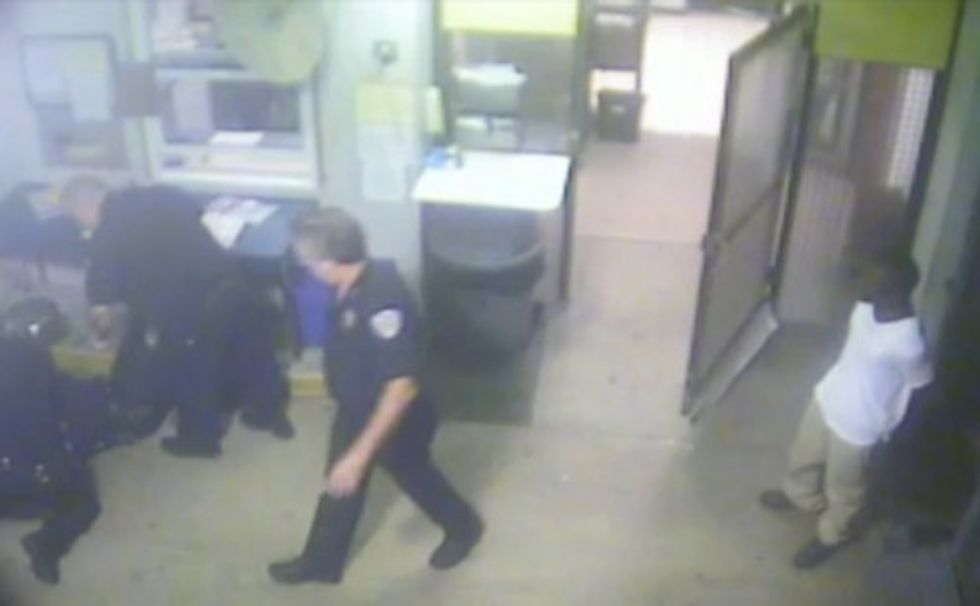 Image source: CBS News
Foulks was taken to a hospital; medical personnel said the actions by Rutledge and the other officers saved Foulks' life.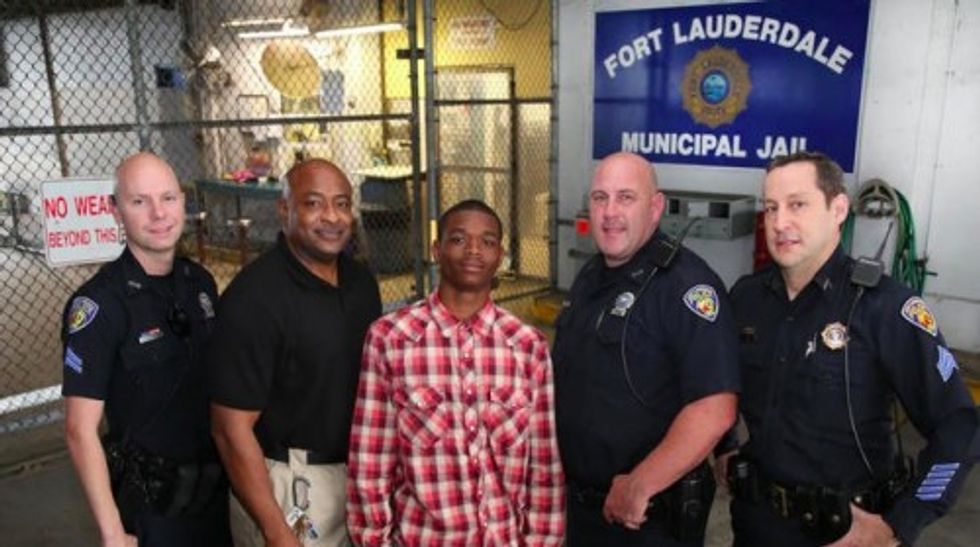 Image source: WTVJ-TV
Rutledge, Bunin, Ketchmark and Norvis will be honored at the Fort Lauderdale Commission meeting next Wednesday.
UPDATE 9:48 a.m. EST Thursday: Rutledge has been arrested several time since September, but the status of his cases can't be disclosed because he's a juvenile, Detective DeAnna Greenlaw told TheBlaze. Even though Rutledge has "reoffended," Greenlaw said that doesn't negate his efforts that helped save Foulks' life.
Foulks is on light duty and is expected to resume full duties by the end of January, Greenlaw told the Sun Sentinel.