A Texas woman who said a man groped her twice in a store followed him outside and videotaped the confrontation with her cellphone.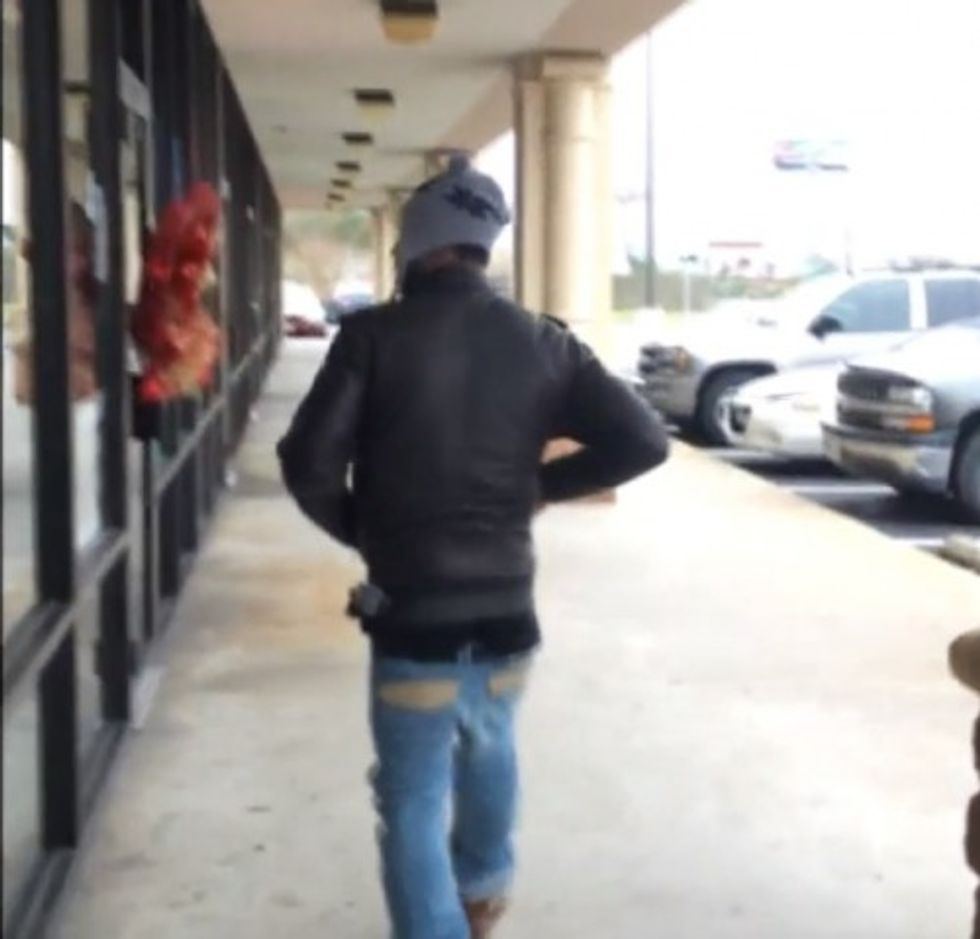 Image source: KTRK-TV
The woman, who asked not to be identified, told KTRK-TV she was in a Houston Big Lots on Tuesday when the man came up to her from behind and grazed her buttocks. Since he was close enough that it could have been an accident, she let it go.
"So I dismissed it and went on to hear him start mumbling to himself," she told KTRK. "He made me feel uncomfortable, so I started thinking, 'I'm at the back of the store; I should probably get away from this back aisle.'"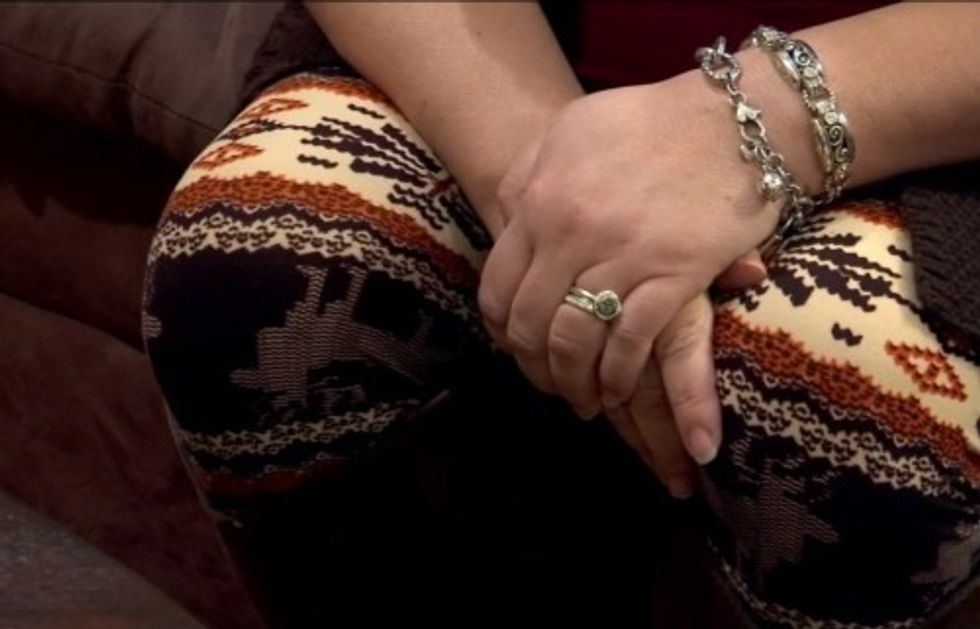 Image source: KTRK-TV
Then it happened again.
"I feel a whole hand grazing my backside — a rub — and I was kind of shocked," she said, adding that she "knew from that touch that it wasn't an accident, and it's him again."
The woman said she told a cashier and the manager about the incident, but when she saw the man leave the store, she followed him outside and switched on her cellphone camera.
"You don't need to go around the store like an idiot fondling women!" she said on camera as she followed the man on a sidewalk.
"You better get the f*** away from me!" the man replied, turning toward her.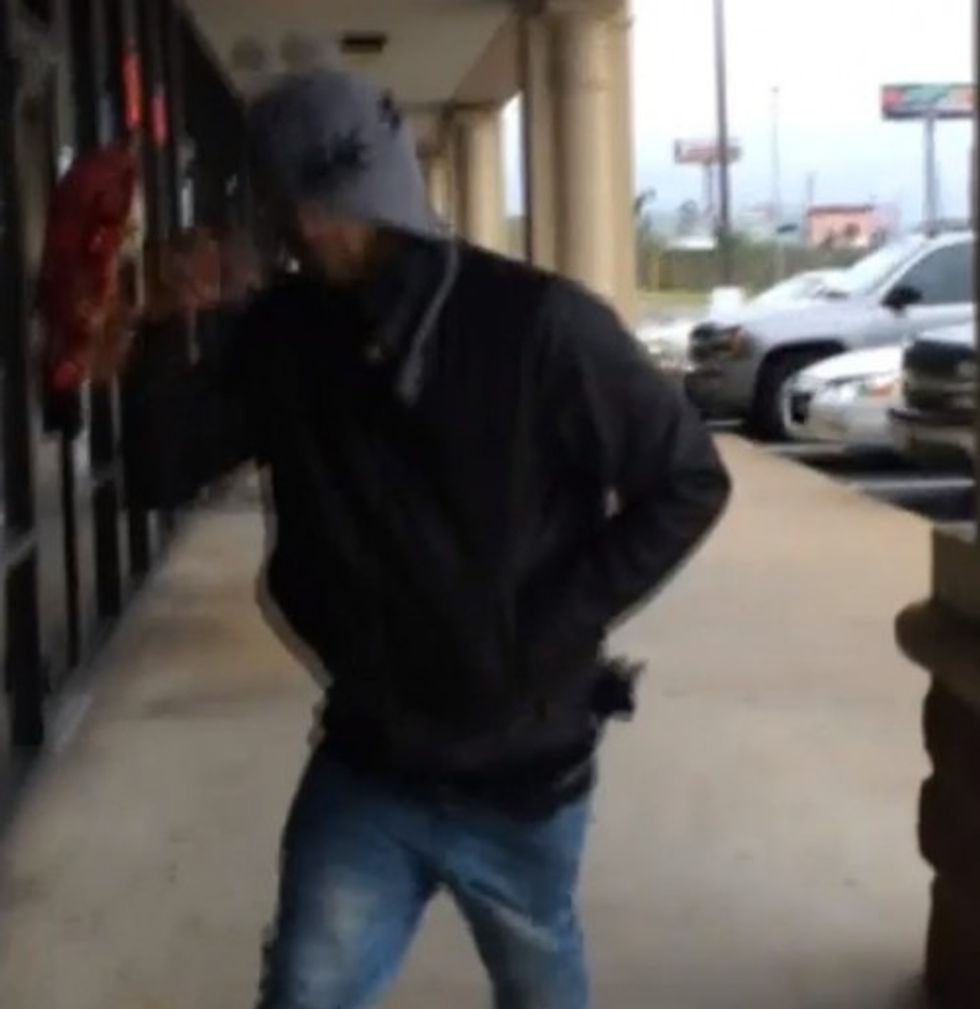 Image source: KTRK-TV
"Don't you touch me!" she yelled back.
At one point the man told the woman he would "kill" her, rushed her again, and took her cellphone.
The woman went back into the store, called 911, and within an hour deputies arrested Jerry Higgins based on the woman's description, KTRK reported.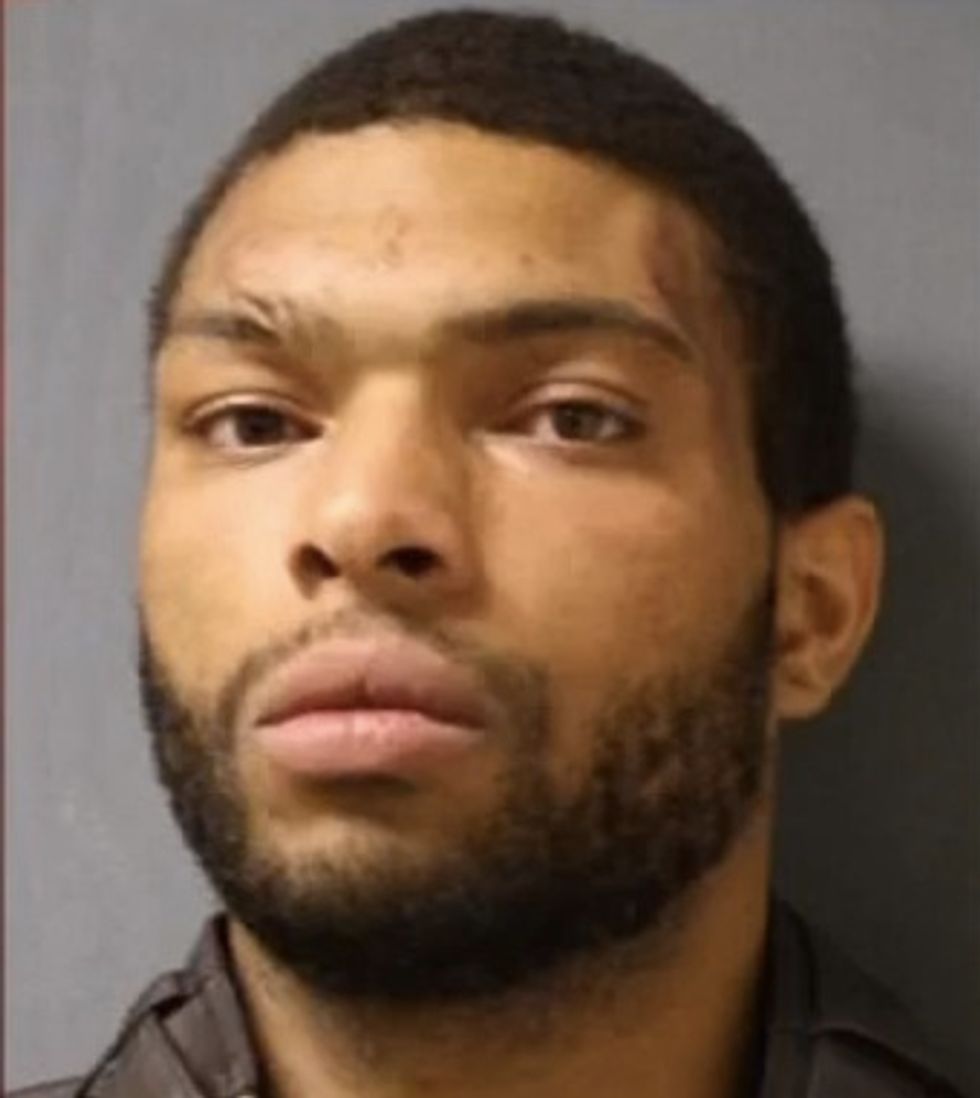 Jerry Higgins (Image source: KTRK-TV)
Not only did the woman get her cellphone back, but she also got the last laugh — and videotaped police taking Higgins to ground and cuffing him.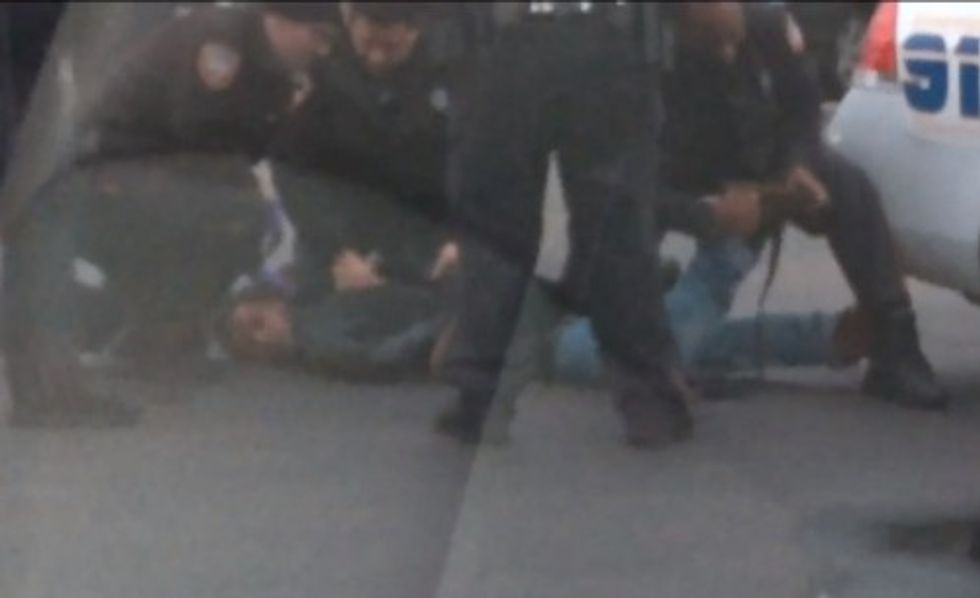 Image source: KTRK-TV
According to KTRK, Higgins, 24, is charged with criminal mischief and robbery-bodily injury; it's his third criminal mischief charge, and he was taken to jail on a $25,000 bond.